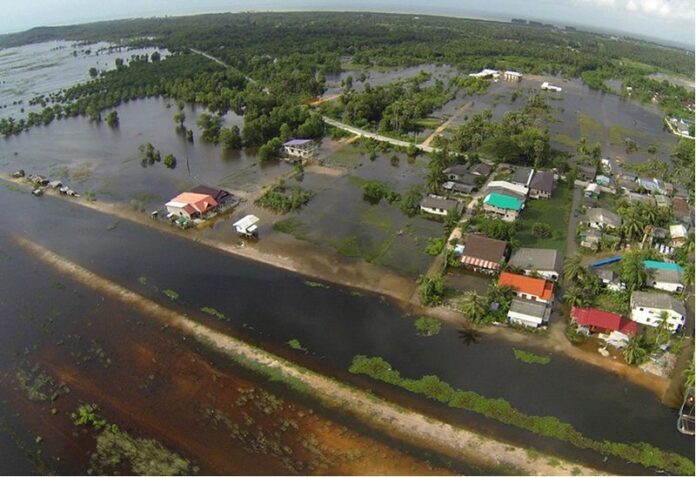 BANGKOK (DPA) – Severe weather warnings have been issued for Thailand's southern provinces as the remnants of tropical storm Jangmi approached the area, officials said late Saturday.
Residents in the southern provinces, already inundated by floods, were told by the Thai Meteorological Department on Saturday night to expect strong winds and heavy rains until Tuesday.
Landslide and heavy sea warnings were also issued by the Department of Disaster Prevention and Mitigation.
At least 14 people have died and eight more injured due to flooding in southern Thailand this season.
The floods have so far affected 1,415 villages causing the closure of 237 schools, 32 religious sites and 17 government offices.
Prime Minister Prayuth Chan-ocha has declared the region a disaster area.
For comments, or corrections to this article please contact: [email protected]