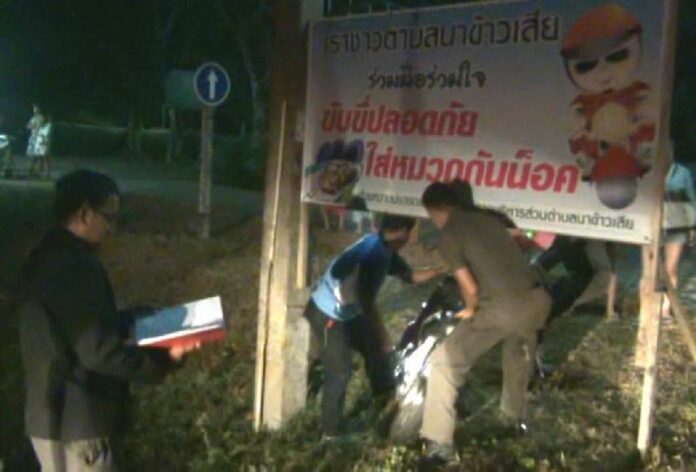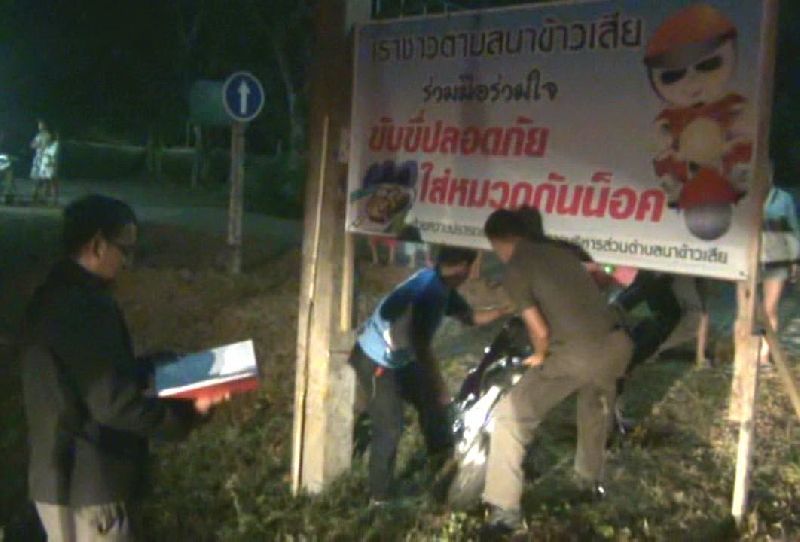 TRANG – A motorcyclist was killed after his vehicle crashed into a roadside banner that promoted traffic safety in Trang province this morning.
The 32-year-old driver died at the scene and his 30-year-old girlfriend, who was riding on the back of the motorcycle, was injured by the crash, said Pol.Maj. Wattana Thongkong, an officer at Na Yong Police Station.
The woman told police her boyfriend was speeding and lost control of the motorcycle at a bend in the road. The pair then crashed into a roadside banner, which had been installed next to an electric pole by the Na Khao Sia subdistrict administration. The sign urges motorcyclists to wear safety helmets and avoid accidents during the upcoming Thai New Year holiday known as Songkran.
Pol.Maj. Wattana said the driver died from a severe brain injury. Neither the man nor the woman were wearing safety helmets at the time of the accident, he said.
Thailand has one of highest rates of road accidents in the world, with a majority of incidents involving motorcycles.