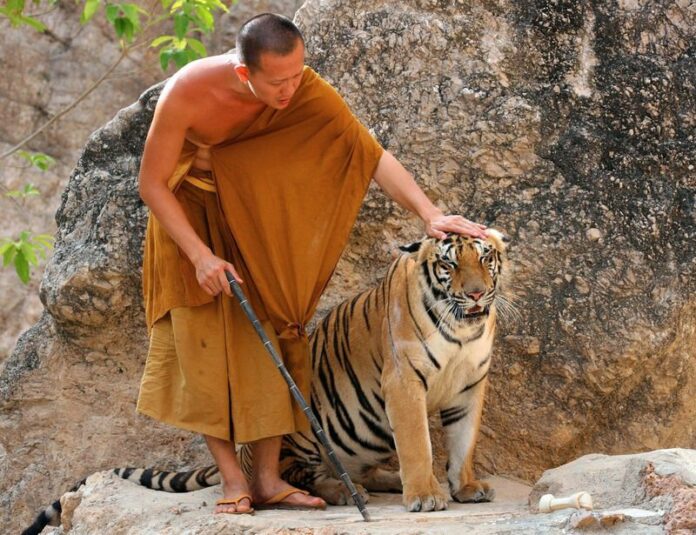 BANGKOK (DPA) — Thailand's famous "Tiger Temple" is being forced to give up its tigers, an official said Monday.
Nipon Chotiban, head of the Department of National Park, Wildlife and Plant Conservation, said he had sent an official notice to the temple ordering them to return the tigers for relocation to zoos and conservation areas.
Nipon said Wat Pa Luangta Bua Yanasampanno temple had been keeping the animals without a proper permit.
The temple in the western province of Kanchanaburi currently houses 147 tigers. Conservationists have accused the monks of rampant breeding programmes, trafficking of endangered species and illegally selling the animals.
The accusations led the wildlife department to raid the temple in February. Nipon said the results of the investigation are not available for the public.