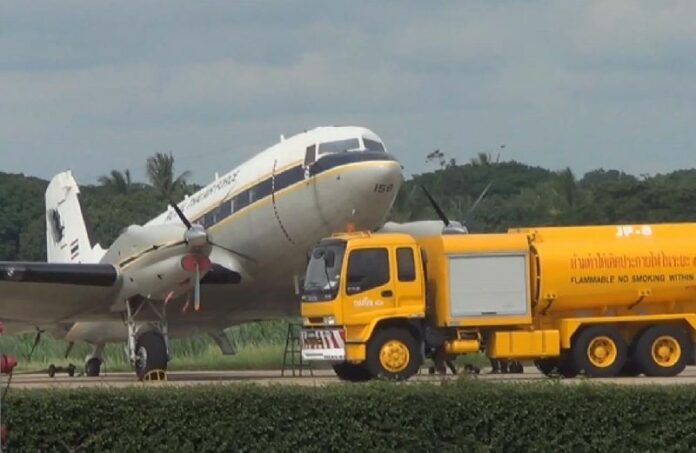 BANGKOK — A military commander has instructed residents in rural Thailand to seek permission before launching homemade rockets after a military airplane was reportedly almost hit by three rockets yesterday.
Air Vice Marshal Mana Prasopsri, director of the Royal Thai Air Force's civil aviation department, said two pilots from 461 Air Squadron were flying a military plane in a training session over Kamphaeng Phet province when three homemade rockets came within 200 meters of the aircraft, which was cruising at the altitude of 3,000 feet at the time.
The pilots decided to abort the training and safely landed the plane, Avm. Mana told reporters.
Homemade rockets are regularly launched in rural Thailand, often in ceremonies to encourage rain.
Avm. Mana reminded residents that existing laws and regulations require they seek permission from local authorities and airports three days before launching any rockets, which can never take place within 8 kilometers of airports.
He also said that rocket launchers could face the death penalty if their projectiles cause serious damage to an aircraft in flight.
"I have instructed police officers in the area to find out which village fired those rockets [on 28 July], because there has been no permission granted in recent days," Avm. Mana said. "I want the police to reprimand and warn them."
This May, two people were killed and one was severely injured after a homemade rocket fell and crashed into a crowd of people during a rocket festival in Si Saket province.