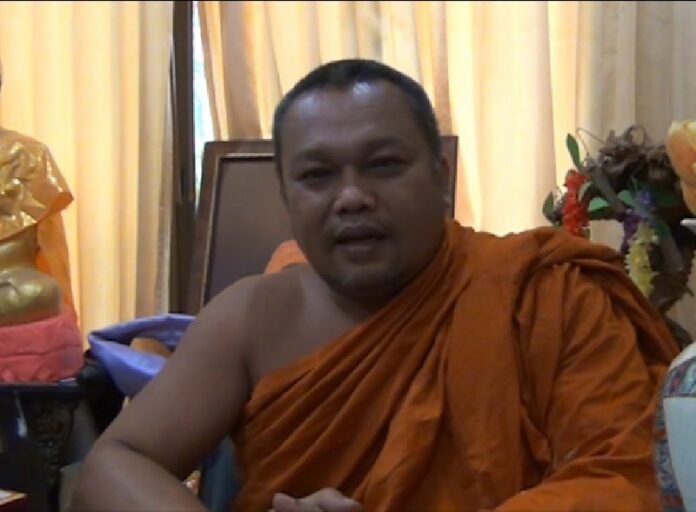 SONGKHLA — Two men who stole 150,000 baht from a Buddhist temple in southern Thailand have reportedly repented their action and plan to return the money, the temple's abbot said.
Phra Pattara Ariyo, the abbot of Na Thawee Temple, said CCTV footage shows the two men entering the temple compound on 26 July and stealing at least 150,000 baht from a donation box in the monk's residence. Phra Pattara filed complaint to the police on the same day.
Speaking to reporters today, Phra Pattara said he has been contacted by relatives of the two thieves, who said the men regret their action and would like to return the stolen money in the next "3-4 days."
"The reason for their decision to return the money is because they feel repentant. It's sinful money. After they stole it, they felt unhappy and troubled in their hearts," Phra Pattara said. "I won't seek any legal action against the two men if they return the money,"
The abbot also compared the two men to Angulimala, a murderous bandit in Buddhist lore who abandoned his criminal path after he encountered Buddha and learned about his teachings.
"I told the two perpetrators that they are repentant bandits like Angulimala. I want them to learn about what is evil and good, and to return to the path of good people, and uphold the teachings of Dharma, so that they won't commit any further crimes against other temples," Phra Pattara told reporters.
He added that the stolen money was donated by local residents for the temple's project to construct a new Dharma teaching center in the province.