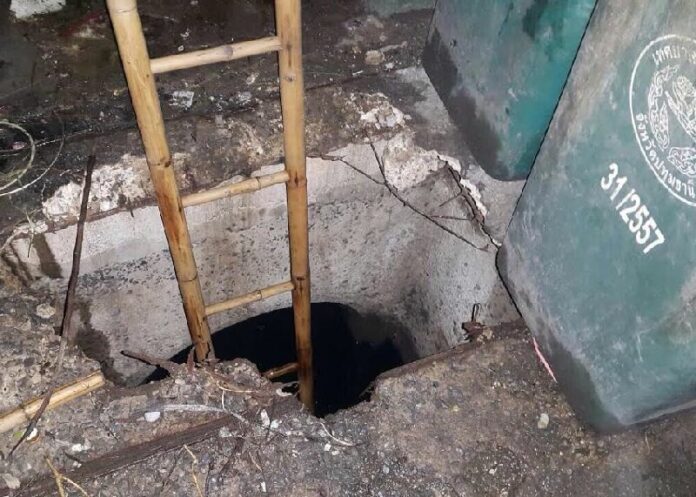 PATHUM THANI — A 46-year-old British national had to be rescued after falling into an uncovered sewer hole last night in northern metropolitan Bangkok.
The unidentified Briton sustained minor injuries after rescue workers fished him from the hole, which witnesses said he fell into after leaving a nearby restaurant with two friends at around 11:30pm, leaving him chest-deep in sewer muck.
Fortunately he was walking with several friends who then sought help from local residents, who alerted police. The British man reportedly manages a business in Thailand.
Rescue workers arrived and pulled him from the three-meter deep hole, causing cuts and bruises to the man as he was hauled up. He was sent to a local hospital.
There was no warning sign around the manhole.
Rescue personnel told reporters the Briton vowed to file legal complaint against local authorities for neglecting to cover the manhole or properly place a warning.
In July 2014, a Thai man fell into an uncovered manhole in Bangkok's Din Daeng district at night and drowned in the sewage. The manhole was left open by Bangkok city workers conducting road repairs.
To reach us about this article or another matter, please contact us by e-mail at: [email protected].