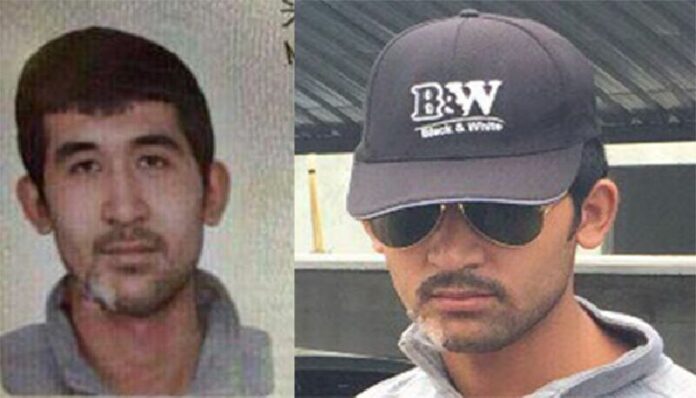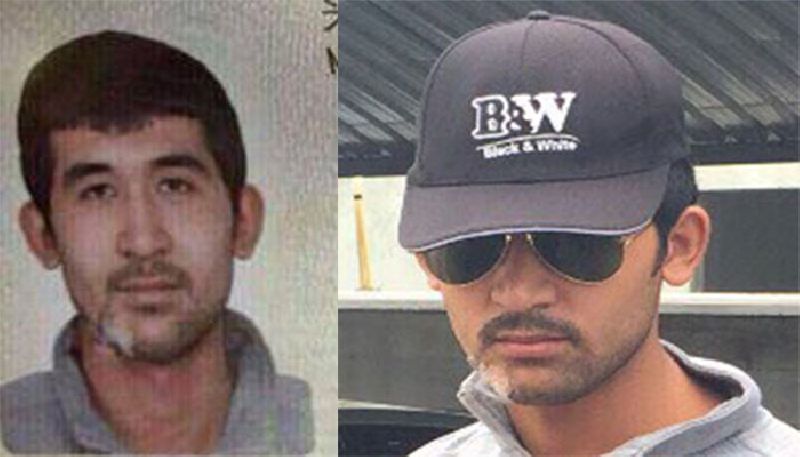 BANGKOK — Moments after word began to spread yesterday of a new arrest in the Erawan Shrine bombing, an image said to be of the man's passport began circulating, only to be quickly disavowed by authorities.
The quick denial matched the pattern of tight-lipped mouthpieces sticking to the script in the face of information released from porous back channels, but was unsurprising as the passport provided the first direct link between the bombing, Turkish operatives and an ethnic group in China's far west.
Mounting evidence, including a fourth arrest warrant issued for a Turkish national this afternoon, supports these associations that, if established, could provide new challenges to Thailand's military government.
Whether the passport is authentic and came from the man investigators believe could be that most-wanted man seen leaving the shrine three minutes before 20 people died in a blast there, has yet to be confirmed by police since his arrest yesterday.
The document, which was received by Khaosod English and other media outlets, identifies its holder as 26-year-old Yusufu Mieraili from Xinjiang, China.
Police spokesman Lt. Gen. Prawuth Thawornsiri, the public face of the investigation, rejected it outright instead of his customary refusals to confirm.
"It's just a photo that you shared on social media," he said last night. "We don't have that."
This morning, junta spokesman Maj. Gen. Weerachon Sukhondhapatipak was more circumspect, acknowledging there was a passport without confirming or denying its authenticity.
"We still have to inspect passport, whether it's genuine or fake," he said. "Right now evidence has to follow procedure. We have to see if the passport is fake. We cannot conclude anything yet."
Unlike the obvious forgeries of Turkish passports recovered Saturday in a Bangkok raid, the passport photo appears much more convincing, with security features including holographic elements.
Sensitive Issues
In today's televised noon update on the investigation, Thai officials once again urged the public to rely on their "official" information "to ensure correct understanding and prevent confusion," in the words of junta spokesman Col. Winthai Suvaree. Statements which themselves can sometimes be frustratingly inconsistent and contradictory.
They've also strenuously avoided mention of the one element raised time and again in the preponderance of new developments to emerge in recent days: Turkey, and the suspected involvement of Turkish operatives.
Junta spokesman Weerachon this morning acknowledged instructions given by its chairman, Gen. Prayuth Chan-ocha, about handling "sensitive" issues.
"It's not appropriate to pinpoint who is what nationality," Maj. Gen. Weerachon Sukontapatipak said. "Even though there may be connection to this or that nation, it doesn't mean there is a connection to that government."
Thus authorities have stuck to a script that strenuously avoids mention of Turkey and refers to the bombing of the shrine only as "the Ratchaprasong incident" for the road intersection where it occurred.
Instead they have promoted a theory the attack was born of a grudge among criminal elements, namely foreign human traffickers whose business was hurt by an uptick in Thai law enforcement.
"This may be the motive behind their actions," Prawuth said. "They were angry and wanted to retaliate against security forces for the crackdown."
Interactive map based on details and documents which have emerged from the investigation.
Piles of forged Turkish passports were found in a raid on an apartment Saturday, along with a stockpile of bomb-making materials and a man using the fake Turkish ID. Prawuth today confirmed fingerprints found there matched those taken from the suspected bomber arrested yesterday.
Those details are part of a preponderance of new leads the investigation has delivered in recent days in which the fingerprints of Turkish nationals show up time and again.
Since yesterday, four new arrest warrants have been issued. All four have been for men identified as Turkish nationals.
Four Turkish Suspects
The man arrested yesterday stayed in the same building where the first suspect, whose name and nationality has yet to be officially confirmed, was arrested Saturday, according to Prawuth.
Witnesses also placed in the same building three men identified as Turkish nationals in fresh warrants issued yesterday.
The investigation's eighth arrest warrant was issued  this afternoon for the husband, believed to also be Turkish, of a Thai woman identified as a suspect Monday.
Rooms rented in Wanna Suansan's name in the Min Buri district were being used by members of the "network" behind the bomb attack, Prawuth said, which used both sites.
Wanna has denied any knowledge of the crime and left Thailand six weeks before the attack with her husband. She's volunteered to return to Thailand to clear her name.
"Maybe there were different people who previously stayed there. We have to ask Wanna who stayed there and whether she knew these people," he said.
China Watching?
If the man arrested yesterday is, as the purported passport says, a Uighur from Xinjiang, China, he may very well be sought by Chinese authorities.
Thailand insists its soldiers nabbed him wandering near the border with Cambodia. Several unnamed sources have said they did get him at the border – after he was handed over by Cambodian security forces following his arrest at the Phnom Penh Airport, where he was about to board a flight to Turkey.
Thailand's insistence that didn't happen could be to provide cover for Cambodian officials who would have felt pressure to hand him over the Beijing.
Xinjiang, named as his home by the alleged passport, is an enormous province that was the Wild West of Chinese expansion. To bolster its hold over the area, China encouraged ethnic Chinese to settle the area. The Uighurs, a Muslim and ethnically Turkic group who speak a language similar to Turkish, have pushed back, sometimes violently, against what they say has been oppression and abuse by these Han Chinese immigrants.
For this, China brands them terrorists and put the screws on Bangkok for many months to hand over a large group of Uighurs caught in the kingdom en route to Turkey.
In July, Thailand eventually capitulated, forcibly returning more than 100 of them to China against their will. Immediately, ultranationalists in Istanbul expressed their rage by storming Thailand's diplomatic mission there.
The fact that Uighurs have never conducted an attack outside of Xinjiang made many experts skeptical of their involvement in the Bangkok attack. However others, most visibly IHS-Jane's analyst Anthony Davis, have speculated it could have been carried out by a sympathetic group, such as the same Turkish right-wing elements.
Related stories:
Tests to Confirm Whether Man is 'Bangkok Bomber'
Arrested Man 'Matches' Yellow-Shirted Bangkok Bomber
Junta Claims More Arrests Made, Urges Public to Report 'Suspicious' People
Warrants Out for Thai Woman, Foreign Man
Police Search for More Suspects After Arrest
Floundering Bomb Investigation Deepens Doubts About Competency
No Longer Whole, a Family Buries its Dead and Waits for Answers
City Officials Bridle at Claims of Broken CCTVs
Bangkok Bombing Dragnet Yields 142 Unrelated Arrests
Bangkok Bomber May Have Fled Thailand: Police
Man Dropped Bag into Water Night Before Sathorn Pier Blast
Seen Often on Sathorn 10, Suspect Thought to Use Fake Turkish Passport
Leaked Police Report Tracks Lead Suspect Before, After Bombing
1M Baht Bounty for Bangkok Bomb Suspect
Police Widen Hunt for Bombing 'Network'
Bangkok Shrine Bombing: Those Who Died
Day in Photos: Expressions of Grief, Unity After Terror Attacks
Briton Dies in Bangkok Shrine Bombing
Despite Lack of Evidence, Thai Media Points Blame at Uighurs
Tourists Narrowly Escape Second Bangkok Bombing in 24 Hours
Bangkok Shrine Bombing: Police Hunt Backpack Man