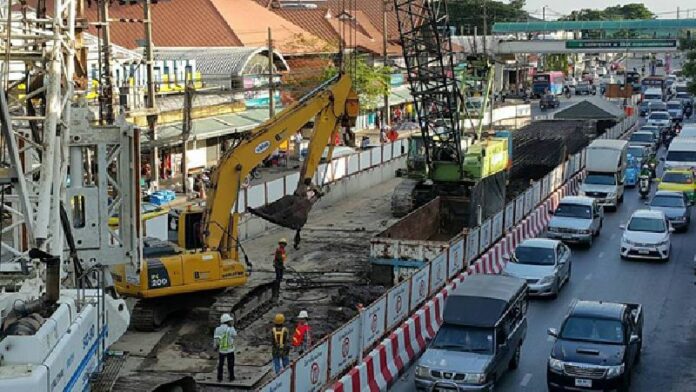 BANGKOK — A plan to shut down parts of Phahonyothin Road in front of CentralPlaza Lardprao to build the Green Line Skytrain extension was dumped at the last minute by transportation officials this evening.
To relieve the impact on an area with some of the capital's worst traffic, the Bangkok Mass Transit Authority announced at 6pm the project would be postponed.
The plan to shut down lanes of traffic for more than three years did not go over well. Although extending the Skytrain is a popular cause among the Bangkok middle class, many worried the closures planned for tonight through Feb. 9, 2019, would make a bad situation worse.
Related stories: