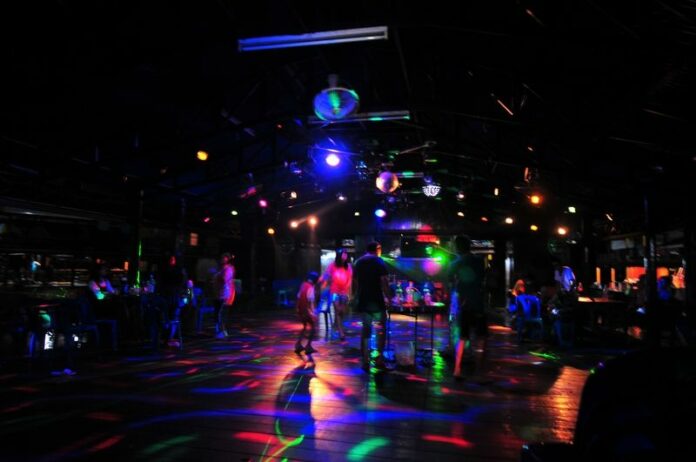 KANCHANABURI — Head west from the capital for an idyllic weekend on the Khwae Noi river in Kanchanaburi province and discover a reality of serenity-blowing dance music screaming from an armada of floating disco barges.
Seeking to restore some tranquility, Prime Minister Prayuth Chan-ocha said today he's ordered authorities to see whether the party rafts there infringe on any laws or encroach on public lands to rein in their sonic impact.
"It must be reorganised to be sufficient," he said, before floating a more specific solution. "Can the speakers be downsized?"
Prayuth said he didn't want to be heavy handed about it.
"If I ordered it all removed, they would file a complaint against me also," he said.
Prayuth's comments came in response to a group called Rak Thammachart Muang Kan (Loving Kanchanaburi's Nature), which on Thursday urged the government to solve the noise pollution problem from the rafts in the Mae Klong and Khwae Noi rivers.
Prayuth insisted he would not launch a crackdown against the operators but asked them to think about the consequences.
While floating bamboo rafts have long been a highlight of Kanchanaburi tourism, they've been drowned out by entertainment operations offering full-spectrum entertainment options on the water.