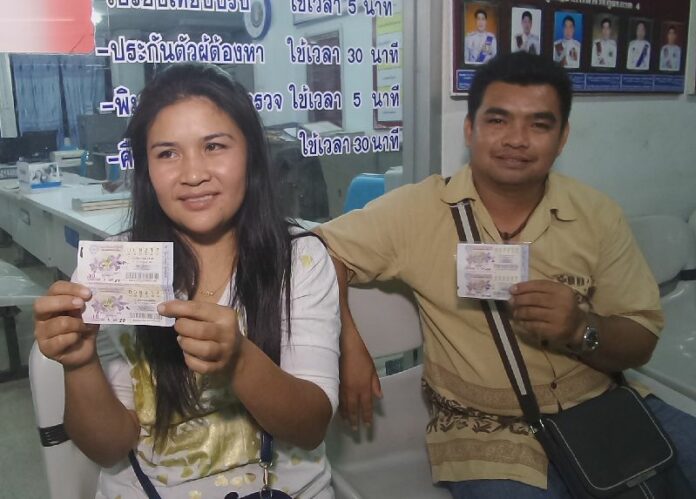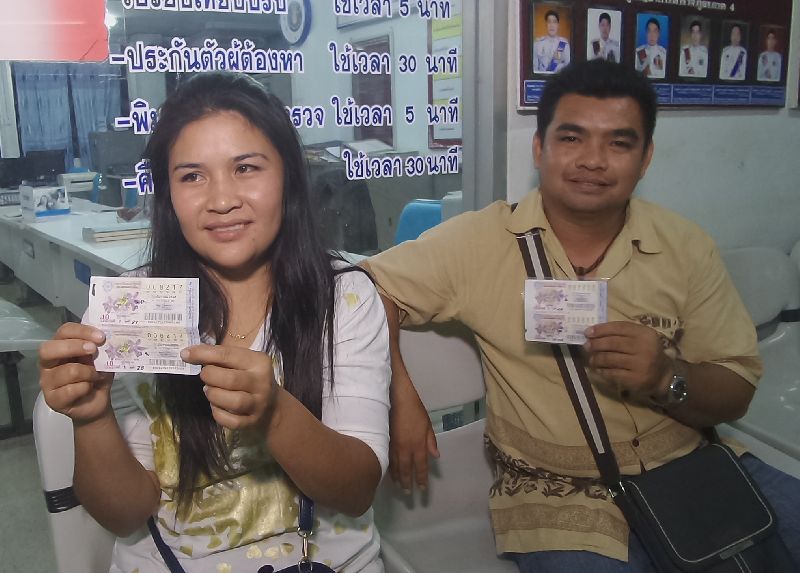 NONG BUA LAMPHU — One of the five winners of the government lottery's first prize said she owes her luck to the favorite pet dog of His Majesty the King that recently passed away.
Banjong Chimnil told reporters she won 6 million baht in the government lottery yesterday because she chose her lottery ticket based on Thong Daeng's age: 17.
Thong Daeng had been the chief pet of King Bhumibol until the dog died Saturday. The dog died of old age at Klai Kangwon Summer Palace, veterinarians who treated her said in a statement released Monday evening.
"In the morning, I watched the news about the death of Khun Thong Daeng, who died at age 17," Banjong said today. "So I resolved to buy lottery with that number."
Banjong, who works as an agriculture expert at a district administrative agency, later bought a lottery with the winning number 008217 from a vendor in front of her office.
Four other people bought tickets with the same number from the vendor and subsequently won six million baht each.
Two of those winners – 36-year-old Urai Namma and 32-year-old Ananya Srilawong – registered their winning tickets at the Suwankuha Police Station today.
Officials yesterday also interred the cremated remains of Thong Daeng at the base of her statue in Prachuap Khiri Khan province.