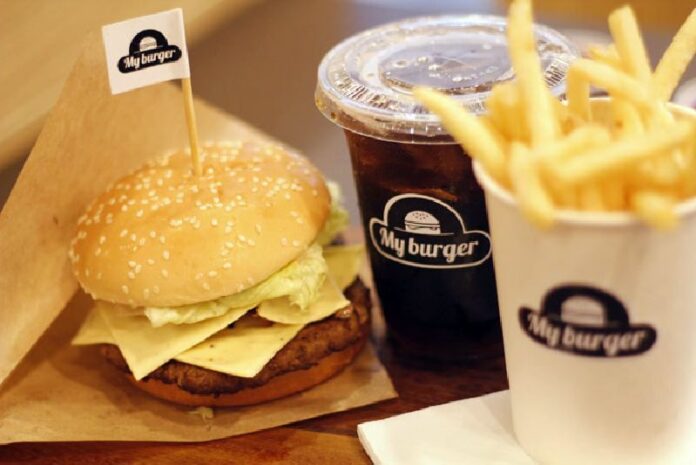 BANGKOK — Head into the capital city's new McDonald's pop-up store and notice something absent from the staff's T-shirt and slacks uniform: the golden arches.
Instead of that most-recognizable logo, the slacker-cool uniforms are emblazoned with "My Burger," a sub-brand attempting to break out of the uncool the brand has become by embracing the trends of the day.
The new marketing campaign targets hipsters, a demographic which has proven vulnerable to marketing gimmicks (especially aggressive use of beards) despite its stated contempt for marketing gimmicks. The concept at work here is that a mass-produced factory burger becomes "your" burger when you customize it by … adding various toppings.
But not just any toppings. "Red coral" appears on the menu as an exotic garnish most people know as "lettuce." Onions are reborn as shallots, and the patties are made of "kurobuta" pork and "angus" beef.
I ordered mine with pepper jack cheese and bacon. I wanted to see if this burger was noticeably different from the millions of cardboard, meat-like discs McDonald's churns out, so I ordered a standard burger as a control.
When the burger emerged from the kitchen, my first reaction was confusion. Instead of a vacuum-printed plastic tray, the burger was served (presented? borne?) on a wooden cutting board, complete with a paper cup full of fries and a clear plastic cup. The staff took time to affix a sticker displaying the "My Burger" brand on both the cup of soda and fries container. It looked like something the vendors at Wonderfruit would be proud to sell.
The burger, an alleged "angus" beef patty, was pierced through by a toothpick proudly flying the My Burger flag with pride matching Neil Armstrong's moment on the moon.
McDonald's has officially made a burger for hipsters. And it's not very good.
After a small sample of the control burger, I took a bite of what I now considered "Cole's Burger" to find out what they added to differentiate it from the usual bland burger.
Perhaps some liquid smoke or artificial flavor?
Nothing. It had the same sorry, cardboard taste McDonald's is famous for. Gross.
Applause must be given for the fact that McDonald's cares enough to let us choose our own toppings, but we can also choose our own destiny and best steer clear of this gimmick.
If you just got to know for yourself, check it out through Jan. 24 at CentralWorld.