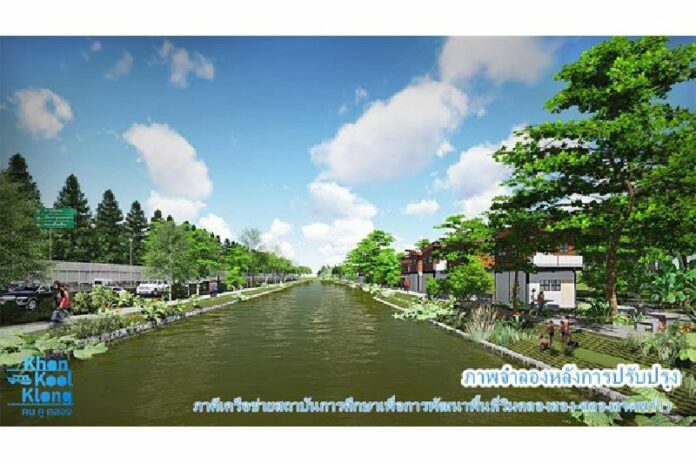 BANGKOK — City Hall signed a 1.6 billion-baht contract yesterday for the construction of 45-kilometer berms along Khlong Lat Phrao.
The Bangkok Metropolitan Administration on Thursday agreed to hire River Engineering Co., Ltd., to be construct concrete berms along the khlong, which will affect about 7,000 families living along the canals.
The berms, which will allow for roads to run alongside the khlongs, are part of a larger project to improve transportation and water flow along many of the capital city's waterways. Ultimately 1.65 billion baht will be spent to do the same along 128 kilometers of Bangkok canals.
---
In the Way of Progress, Canal Dwellers Surrender Homes to Save Communities
---
Improving water flow, Deputy Bangkok Gov. Chumpol Sampaophol said, will help solve the city's cyclical flooding crises.
The construction along Khlong Lat Phrao is expected to be finished in 3.5 years. The first 8-kilometer construction is scheduled to start in February.
Six of the 43 affected communities there must be relocated, and Chumpol said the Community Organizations Development agency has already devised a plan.