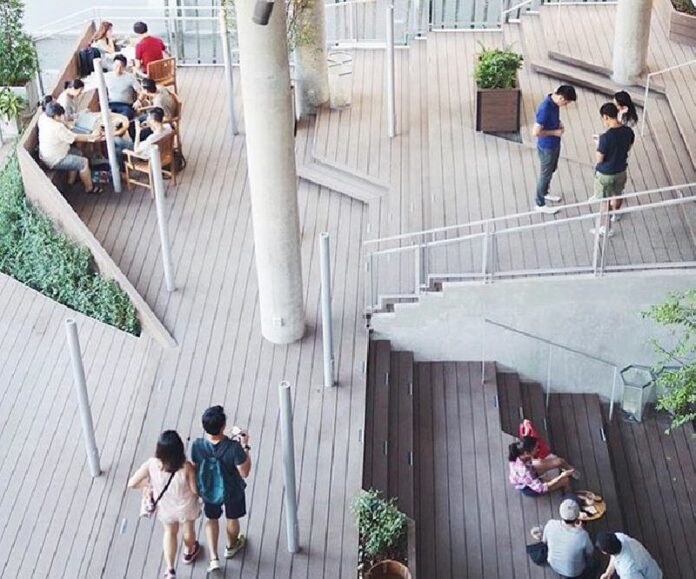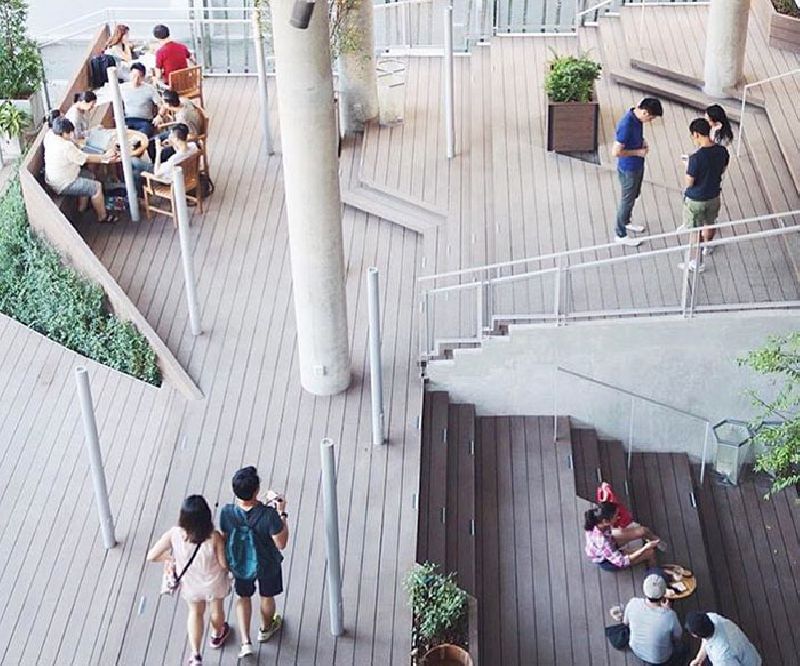 BANGKOK — When British economist William Forster Lloyd coined the term "tragedy of the commons" two centuries ago to refer to the spoiling of shared resources by individuals, it must have been after seeing the sidewalks of Bangkok.
Extend that to the capital city's vast and numerous shopping malls which – apart from taking space which could have been a park or library – tend to offer an awful selection of stores, tasteless kitschy decor and misery-inducing parking. Thus the degraded public utility of malls many don't want to visit because, too often, they really suck.
The Commons, a new Thonglor "community mall," was designed to be free of tragedy. Partly because its commercial tenants won't be the usual nepotism-preferred cronies, but a curated selection of vendors meant to go well together.
"I put my money down two years ago. I trusted the concept because here, unlike other malls, you know who will be next to you," said Chris Foo of The Beer Cap, a craft beer bar opening to lubricate Commons patrons. "It's just a bunch of people who really believe in each other's products."
To minimize the mall misery, The Commons will also include 15-minute parking from the street, a daycare center and good ventilation.
The mall's main draw is called The Market. Its intent is writ large on a sign: "Food and Drink from Specialized Purveyors."
Inside you'll find a new Mexican joint called Barrio Bonito, a restaurant from Koh Chang run by a Frenchman and his Mexican wife, the former of which promises "Mexican food that's anything but Tex-Mex."
Peppina, the popular pizzeria by Paolo Vitaletti and Jarrett Wrisley is neatly tucked into a corner and keeps the same open-kitchen plan so guests can enjoy the view and equally important aroma of the Neapolitan pizza.
Egg My God is a newcomer to the scene. When I asked the man behind the operation to give us the scoop, he enthusiastically cracked, ""We have curry, soup, steak, but they all have eggs! Everything about eggs. I love the concept, I love eggs!"
A grocery store involving sausage king Joe Sloane is planned and should be fully operational by the official February opening.
The Beer Cap supplies the entire complex with brew, with a sharp focus on keeping it craft-only.
"We kept the beer cap theme from RCA, but we're only putting true craft beer on tap here. Expect Punk IPA, Holgate Pilsner, Chainbreaker White IPA," Foo said. A crane hoists kegs up to a cold room above the bar and keeps 10 taps pouring a rotating selection of the good stuff. Foo promises the brew is never more than four days old.
The seating area outside is situated under a massive industrial fan imported from San Francisco that keeps the area cool enough to comfortably enjoy being away from air conditioning. There's a small parking lot just out front with 15-minute parking for folks who just want to run in and grab something.