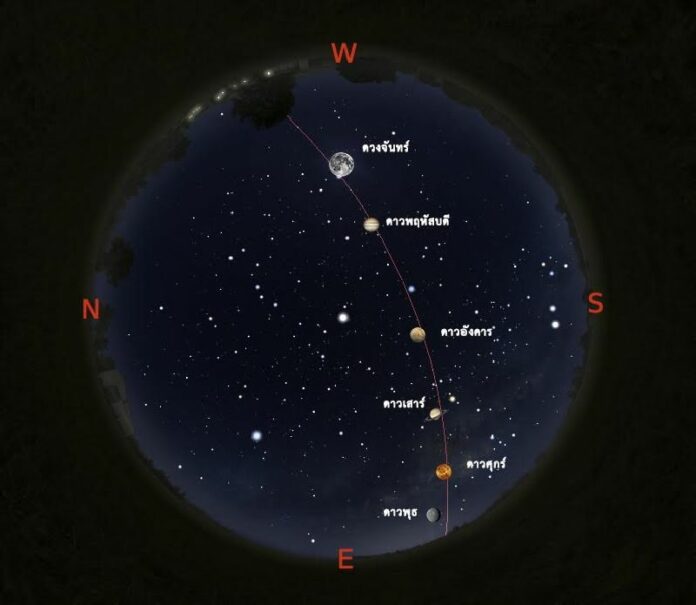 BANGKOK — Look up at the night sky and be awed by the alignment of five planets during the next 30 days.
Mercury, Venus, Saturn, Mars and Jupiter will be visible to the naked eye throughout the country Jan. 20 to Feb. 20, according to a statement released by the National Astronomical Research Institute of Thailand.
The rare alignment will be visible just before sunrise each day, institute deputy director Saran Poshyachinda said in the statement The moon will pass through the row of the planets during those hours, making for a truly "beautiful astronomical phenomenon," he said.
According to Saran, the last time such an alignment could be seen from Thailand was 11 years ago in December 2004.
He added the celestial spectacle will have not have any impact on Earth and humanity, an assertion unlikely to discourage the legions of amateur Nostradumuses from forecasting doom.
To reach us about this article or another matter, please contact us by e-mail at: [email protected].