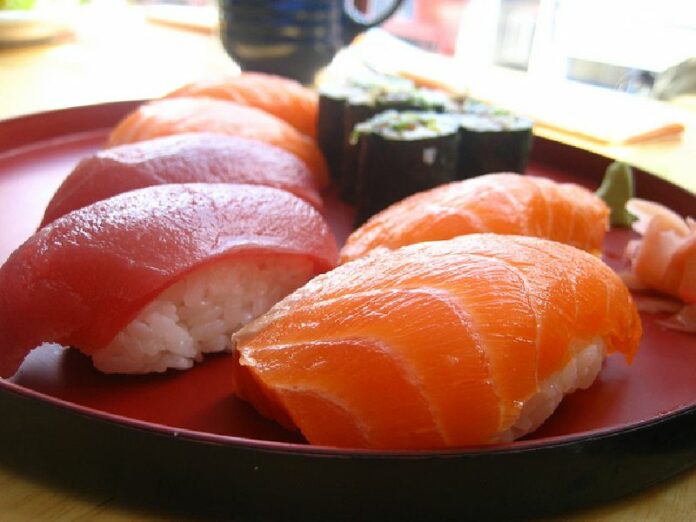 BANGKOK — Concerns about an outbreak of bacteria in sashimi and sushi has prompted health officials to order yesterday a nationwide inspection.
In December, bacteria in salmon sashimi, a favorite Bangkok dish, sickened a number of customers at Sushi Hiro on Rama III Road, and officials from the Food and Drug Administration on Monday said tests of raw fish food safety will be conducted across the country.
On Friday, the Bangkok Metropolitan Administration ordered inspections of all sushi sellers in the capital. Officials have not announced any other incidents of contamination, or why they are expanding the inspection nationwide at this time.
Health officials warned that the tropical climate is ripe for an outbreak of contamination.
In 2013, the Department of Medical Science randomly tested sashimi from 52 Japanese restaurants, supermarkets and minimarts in metropolitan Bangkok. The result showed that 37 of the samples were not prepared in sanitary conditions.