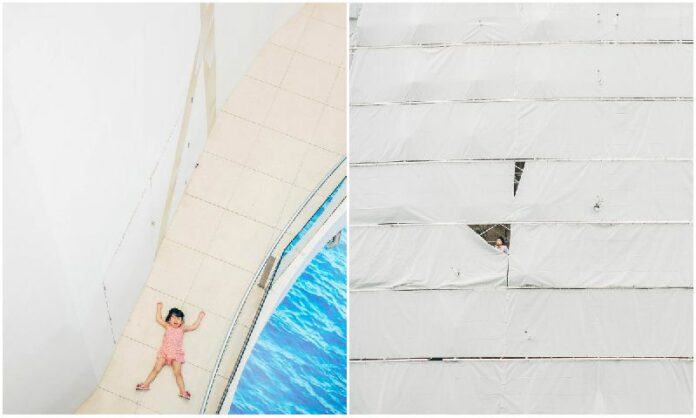 BANGKOK — A girl throws a temper tantrum in a shopping mall. An inattentive construction worker looks to the sky.
Scenes reflecting the economic inequality in Bangkok and other Southeast Asian cities as caught by the eye of a U.S. street photographer will show in an exhibition opening Saturday in Bangkok.
Adam Birkan will exhibit a series of photos under the name "All That Glitters," which narrates the gap between the rich and poor in Bangkok, Hong Kong and Singapore through minimal-style square snapshots.
"We live in a time when the absurd has become so normalised, we often stop questioning it. Using the everyday urban landscape to show something is not quite right, Birkan has captured scenes that are so ordinary and yet post-apocalyptic at the same time," Jam owner Dhyan Ho said.
The event's opening party starts at 7pm on Saturday at bar and gallery Jam. Free wine is available only from 7pm until 9pm.
Birkan's photos will be hanging on the walls of the second floor gallery through March 26.
Birkan, 25, is described as an emerging photographer currently living in Bangkok. He is interested in the cultural dynamics of wealth-versus-poverty, prompting him to travel to many countries in Southeast Asia to shoot objects that portray class disparities.
Birkan's works are typically square photos, which he said is the prefered format for visual consistency.
Birkan was named among 30 photojournalists of Magnum Photo's 30 Under 30 in 2015. His photos also won a Photo District News' Emerging Photographer award in 2015 and Honorable Mention in a National Geographic contest in 2014.
All That Glitters, 7pm March 5 through March 26, Jam, BTS Surasak