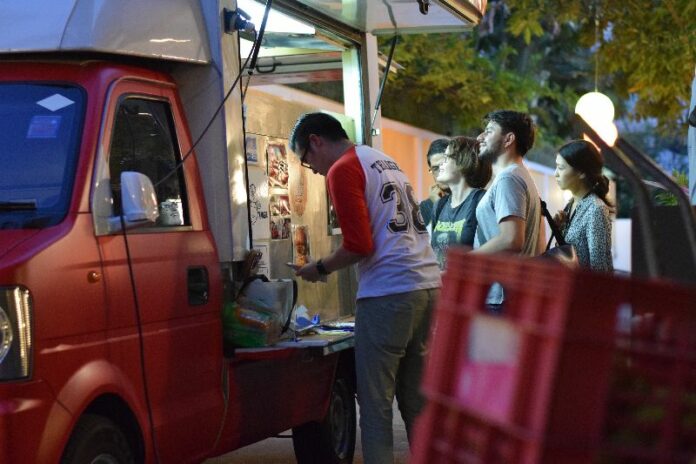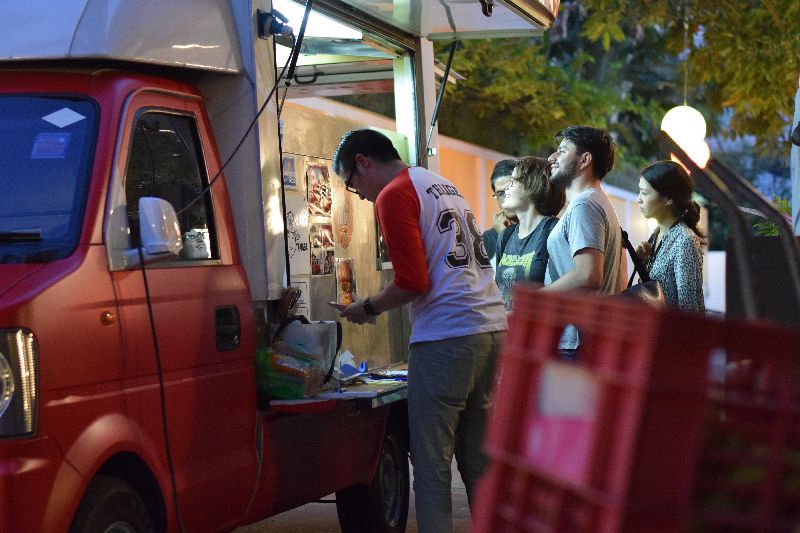 BANGKOK — When you're a Los Angeles native dominating the burger scene in Bangkok, the next logical step is to bring more of the comfort food you know onto the scene.
For Mark Falcioni, the Angelino behind Daniel Thaiger, that means tacos. And that's what Falcioni's new Luca Thaiger truck does, serve tacos – but only on Tuesdays.
Together with his wife Honey, Falcioni's tacos are inspired by the Tex-Mex of his upbringing in LA, where tacos are sold from taquerias and "catering trucks" alongside empanadas, lengua and cabeza (cow tongue and animal head, respectively).
"Back where I'm from, there's a huge taco culture. I used to go to taquerias where they served it simply: meat, onions, and cilantro with a squeeze of lime."
Things got off to a rough start at the launch on Tuesday March 15 at Conkey's Bakery in the Ekkamai area when the truck proved unprepared for the turnout.
"We were in the weeds from the moment we launched at 6pm," Falcioni said. "About 300 people showed up when we were only expecting about 150."
Customers Tuesday March 15 at Conkey's Bakery in the Ekkamai area. Photo: Sofie Lisby
About an hour in the tacos ran out, leaving throngs of hungry Bangkokians loitering in the bakery's yard with unsatisfied stomachs.
Netizens on the Bangkok Foodies Facebook group bemoaned the taco-less outcome, leaving comments ranging from "Amateur thing. They should know better" to "Poor show guys."
Samantha Proyrungtong, who helped promote the fledgling taco operation online, said she'd encourage them to "stock up like crazy next time."
Falcioni said adjustments are being made in response to meet the demand for his Southwest fare.
"We have about 20 things that we're changing in terms of operations," he said. "The launch turned into a bit of a scramble."
While preparing adequate supply is challenging, the difficulties started when Mark set out to create the taco. "In Thailand sometimes you have to swap out the chilis as it's hard to find rancho peppers or any other varieties from central and South America," he says. And it doesn't end there, the soft white corn tortillas traditionally used in Southern California and Mexico are difficult to source in Bangkok, so Mark is looking into making his own.
Once operations are addressed, Luca Thaiger will be "Something people can put on their calendars", according the Mark.
Follow the Luca Thaiger Facebook page for info on the next Taco Tuesday.
Photo: Sofie Lisby
Related Stories:
Daniel Thaiger's New Burgers Run Lean, but No Less Mean