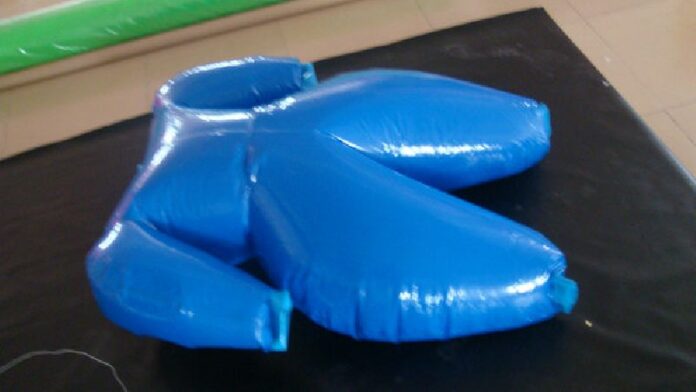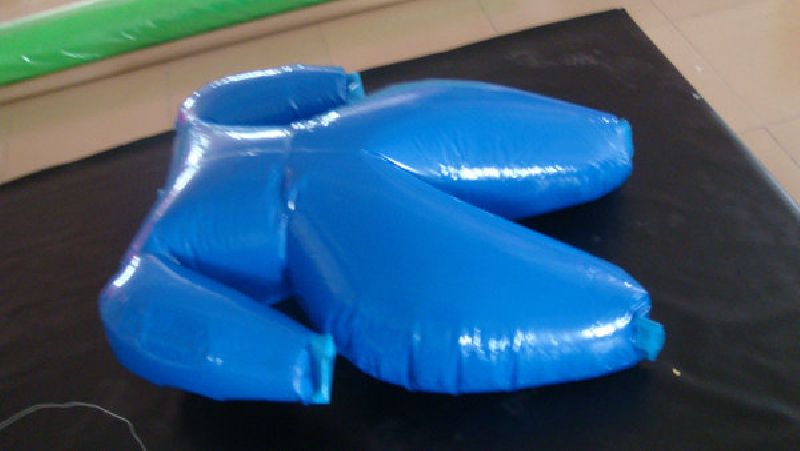 By Mike Yawn
PATTAYA — To stamp out any perception Thailand is unsafe for tourists and promote the nation among the coveted "Super Premium A-Grade" class of quality travelers, the military government today announced a crackdown on balcony-related deaths.
At a joint news conference attended by top police brass, tourism officials and representatives from related agencies who can turn up in a crisp uniform at short notice, a spokesman for the military government said Friday the crackdown would immediately solve the problem by going after those responsible for all the bad news: fall-prone farang.
"I've got two words for you: bounce suits," Col. Sansern Kaewkamnerd said. "Foreigners who want to step out and enjoy the view or smoke or eat some cheese will be required to put one on."
Read: The Balcony Did It? Why Thailand's Falling Deaths Raise Eyebrows
Sansern said people needed to accept that foreign bodies and the kingdom's ample balconies do not mix well.
"This is Thailand. People need to remember that things are different here. While foreigners may excel at reality television, body mass and representative democracy, clearly they are incompatible with our Thai-style balconies."
Sources said the bounce suits would be supplied by the military's same reliable source of bomb detectors and deflatable flying machines.
A Happy Thai Happier Numbers poll found 99% of the three people within shouting distance agreed that the problem had now been adequately and effectively solved (with continuous improvement).
This farang test subject appears quite pleased with his newfound resistance to gravity.
Thailand's top tourism official said she welcomes anything that will bring an end to negative news reports spreading misunderstanding around the world.
"Did you read what Amy Sawitta Lefevre wrote Tuesday? She said despite blockbuster expectations for arrivals, 'dark clouds could be forming.' I just want everyone to think about those five words: DARK CLOUDS COULD BE FORMING," said Tourism (and Sports!) Minister Kobkarn Wattanavrangkul. "We want guests to think 'sunny beaches,' not 'dark clouds.' So before Amy can write another 600 words of tell-me-something-I-don't-already-know, let's take care of this problem by announcing a crackdown, because everyone knows that's synonymous with 'problem solved.'"
Doing its part to allay fears of unnatural foreign deaths involving balconies, the tourism administration unveiled a plan today to award hotels and apartments for their safe balcony designs.
Starting April 2, residential buildings aimed at foreign tourists will be inspected by experts and rated according to their balcony safety, said Niranam Anatta, president of Tourism Institute of Thailand, or TIT.
"We're aware that balconies are the number one cause of deaths for many farang in Thailand, and we are determined to change that," Niranarm said.
If it proves successful, Niranarm said, similar programs will be launched for safe speedboats, safe tuk-tuks, safe elephants and safe islands.
Warning: Despite all appearances and today's date, this video is not a joke
Related stories:
Draft Constitution Fixed With This One Weird Trick
Just Throw Rice, Junta Orders This Dry Songkran
Prayuth to Croon at Charity Concert 
Ed. note: We trust that as a discerning and beautiful reader of Khaosod English, you already knew this was a joke (check the date).