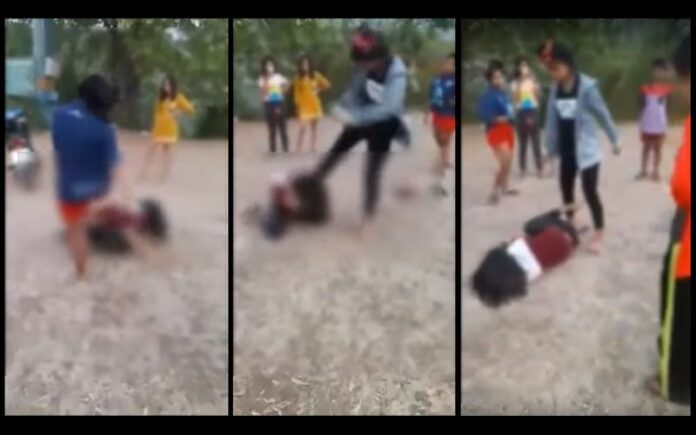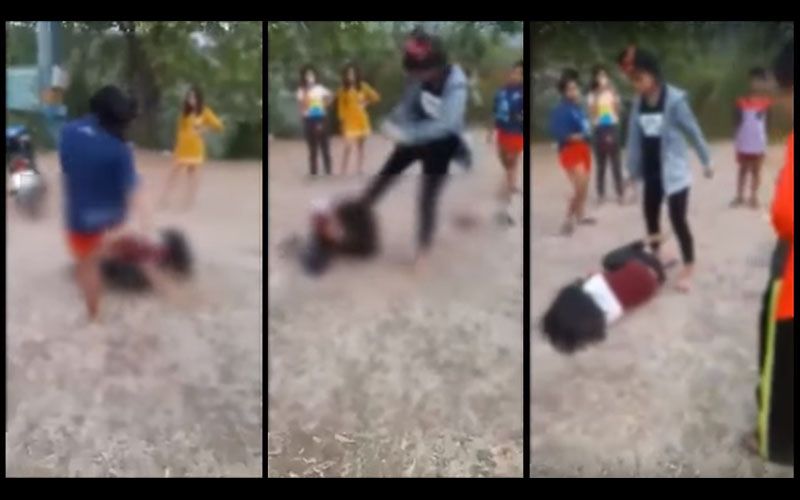 BURIRAM — A video shared on social media as a "cat fight" between teen girls led to the arrest of a 21-year-old woman suspected of running an underage prostitution ring, police said Monday.
After video surfaced of a woman and several accomplices beating a girl later identified as a 14-year-old student in Buriram province, her family told police the beating came from those forcing her into prostitution. Local police chief Col. Somchai Sophonpanyaporn identified the alleged ringleader only as Sawitri, 21.
Somchai said Sawitri and seven underage suspects were arrested Thursday, shortly after the video was posted to social media. The incident occurred March 27.
The eight suspects were initially charged only with physical assault, Somchai said. On Sunday, the victim and her family told police that she was a victim of Sawitri's prostitution ring, and so police charged Sawitri with procuring an underage sex worker, the colonel said. The charge carries a maximum penalty of 15 years in prison.
Somchai also said that Sawitri, who had been released on bail, is back in custody because she sent threatening messages to the victim for speaking to police.
The other seven underage suspects were being held at a juvenile detention facility while investigators determine whether they were also victims of the alleged sex ring, Somchai said.
Sawitri declined to comment on the charges to police, Somchai said.
Related stories:
'Trafficked' Laotian Sex Workers Rescued in Northeastern Thailand
Laotian Women Rescued From Thai 'Karaoke' Brothels
Teeranai Charuvastra can be reached at[email protected] and @Teeranai_C.