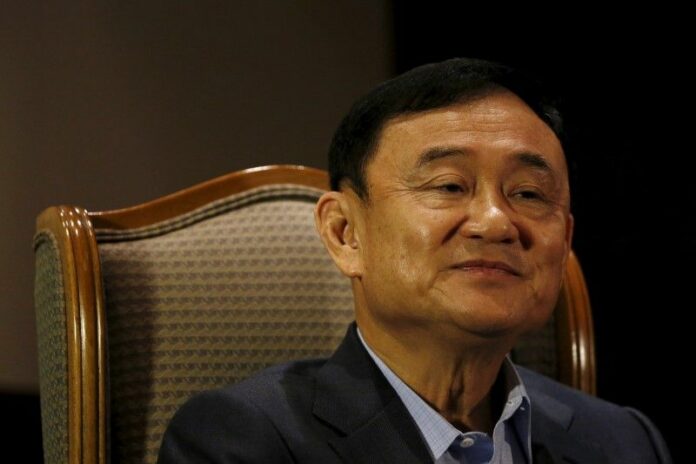 BANGKOK — Former Thai Prime Minister Thaksin Shinawatra said on Sunday the military government should focus on dealing with the country's problems after soldiers seized thousands of red plastic bowls he and his sister sent supporters as a New Year gift.
The junta led by Prime Minister Prayuth Chan-ocha, who toppled Yingluck's government in a 2014 coup, has reacted skittishly as Thaksin has become more vocal in his opposition to the military government this year.
On Saturday, troops took the bowls from the offices of three former members of parliament of the Shinawatra-backed Puea Thai Party in the northern province of Nan.
"I give gifts every year," Thaksin, who lives in self-imposed exile and was ousted in a 2006 coup, posted on his Instagram thaksinlive from Guangzhou, China.
"I don't think it will cause any trouble or undermine the country's security. They should spend more time dealing with problems facing Thai people, such as drought, violence in the south and drugs."
The bowls carry a message in white lettering, saying "Happy New Year" – according to a picture posted on Thaksin's Instagram.
Local media showed a message in Thai on the other side of the bowl which reads: "Even though the situation is hot, I hope you will keep cool with water flowing from this bowl."
Last week, a woman was charged with sedition for posting a picture of herself on Facebook holding one of the bowls.
Police spokesman Dejnarong Suthichambancha told Reuters authorities are investigating the red bowls seized at Nan and has not charged the former MPs.
Thailand is facing its worst drought for over 20 years, hurting a rural economy already struggling with debt and the removal of the generous subsidies Yingluck paid farmers.
In the Muslim-majority provinces in the south, the number of attacks by insurgents has risen in recent months after falling to a decade-low because of increased security efforts in the region.
Related stories:
10,000 'Red Bowls' Confiscated, Deemed Threat to National Security
Police Confiscate 'Red Bowls' From Yingluck Supporters
Thairath Reporter Taken to Army Base for 'Red Bowl' Report
Woman Charged With Sedition For Posing With Red Bucket
To reach us about this article or another matter, please contact us by e-mail at: [email protected]osod.co.th.