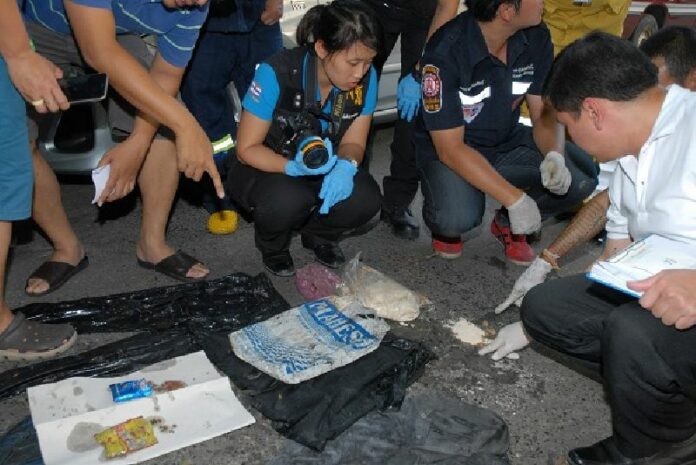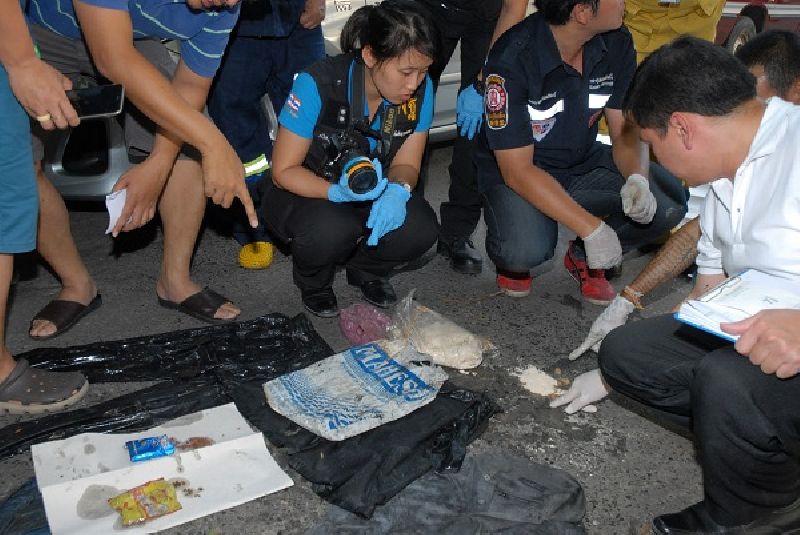 BANGKOK — When a factory worker tried to remove a bag stuck in a Khlong Ong Ang waste filter yesterday, he was surprised to find the head and shoulder of a man spilling out of it.
Inside the black bag found Sunday in the water about 20 meters from Samranrat Junction, police found the dead body of an Asian man believed to have died at least three days ago. More than eight stab wounds were found on the body.
Deputy police spokesman Maj. Gen. Songpol Wattanachai said after examination police were unable yet to identify the nationality of the man, but they believe he is not Thai.
The body, about 160 centimeters in height, was found inside the 90×60 centimeters black bag. Inside the bag, a package of tobacco and a bag of white powder was also found. The substance has yet to be identified. The bag was stuck on a bamboo screen used to obstruct waste flowing through the canal.
Police said their investigation will continue while the body has been transferred to medical examiners.
Related stories:
Man Found Dead in Khlong Lat Phrao
Street Man Beaten to Death, Dumped in Canal by Drunks
Spanish National Identified as Dismembered Man
Police Puzzled After Body Parts Fished Out of Chao Phraya