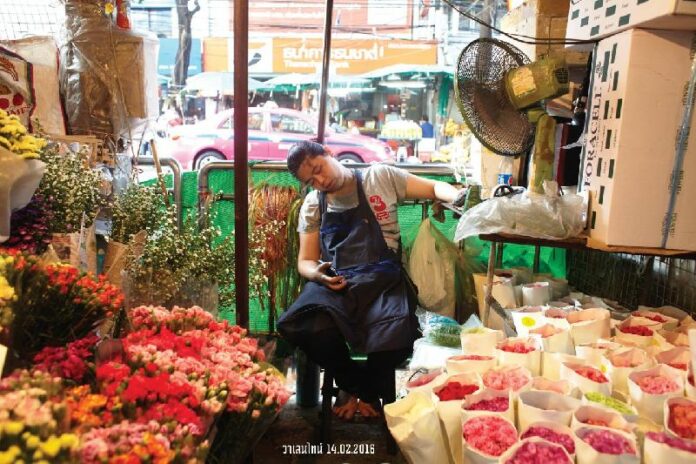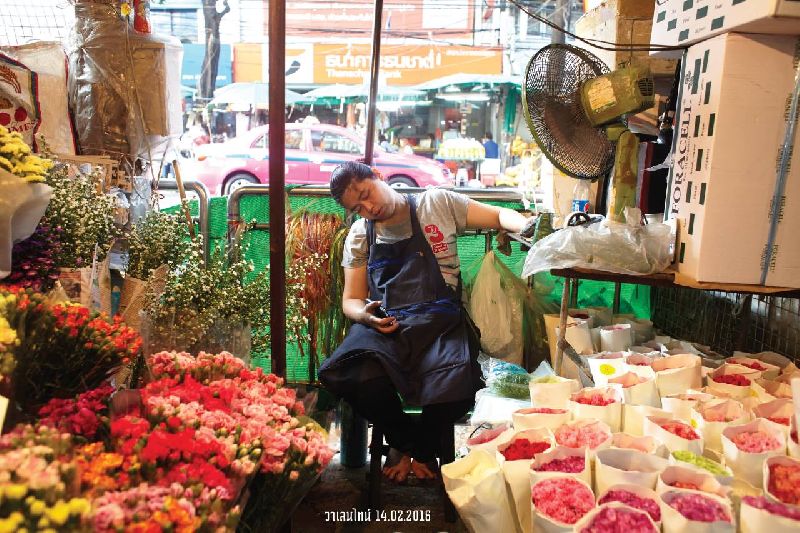 BANGKOK — A month after the capital's largest flower market became the latest landmark to fall to City Hall's cleanliness and order campaign, a group of students will keep some of its spirit alive.
For 10 days, the historic floral flea market's human riches will be on display at Humans of Flower Market, an exhibition to bring back memories of Pak Khlong Talad, Bangkok's iconic flower market, through images of its people.
Graduate and post-graduate architecture students from Silpakorn University said they sought to document the various relationships they observed between the market and its inhabitants, including vendors, customers, tuk-tuk drivers and ice haulers.
The exhibition opens Friday and continues until May 15 at Yodpiman Riverwalk, located next to the Pak Khlong Talad Flower Market.
Admission is free. Visitors attending the exhibition on Friday will get free postcards of the exhibition.
Pak Khlong Talad's roots went back to the late 1700s. The market played a central role in traditions and festive occasions such as the Loy Krathong Festival and even more modern imports such as Valentine's Day.
The market operated for nearly 60 years before it was closed down as part of City Hall's campaign to return walkways to pedestrians and solve traffic congestion.

Pak Khlong Talad vendors exercising in the morning. Photo: Humans of Flower Market / Facebook

Related stories
Flower Market 'Cleanup' Conflict Continues
Say Goodbye to Bangkok's Flower Market
Saved by St. Valentine: Flower Market Crackdown Extended