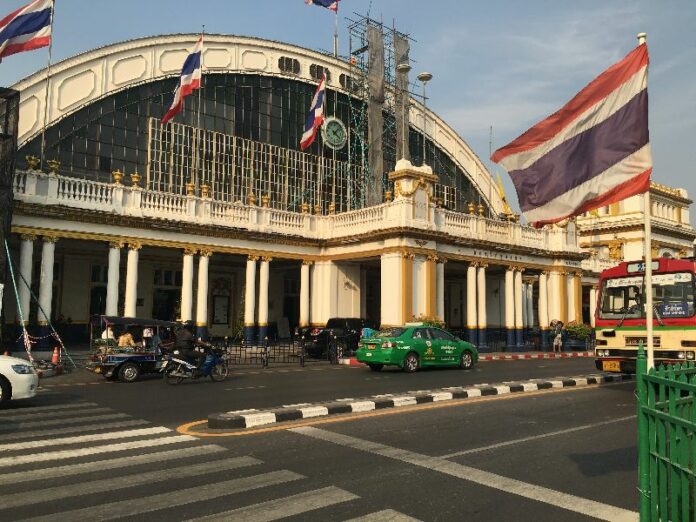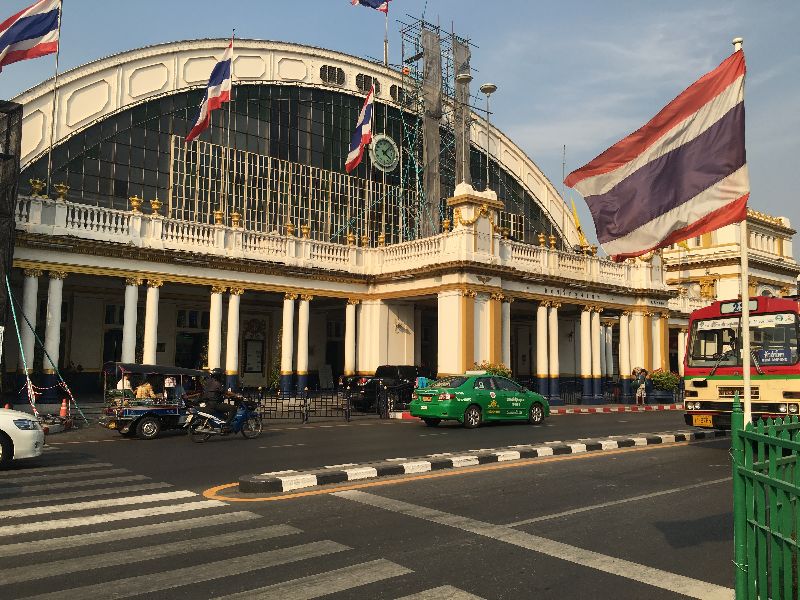 BANGKOK — Two men from Udon Thani province were injured when they stubbed a cigarette out on an abandoned explosive device at the Bangkok Railway Station this afternoon, a police officer said.
Thanong Maisao, 25, and his 30-year-old uncle Lamai Uamsap-ngam were sent to nearby General Hospital for treatment, according to Lt. Sa-ngad Saengsawang of the railway police. The group, including Thangong's mother, were about to board a train bound for the south of Thailand.
The explosion happened when the two men were smoking and one of them put a cigarette out on a glass bottle. Kamthorn Oui-charoen, commander of Bangkok's bomb disposal unit, said the glass bottle was actually an improvised explosive device packed with gunpowder known colloquially as a ping pong bomb.
"We don't know who left it there," Col. Kamthorn said.
Sa-ngad said police were notified around noon. The two men were not carrying the bomb as initially reported by police.
The explosion was captured by a security camera and posted to social media, along with photos of at least two men with blood on their bodies.
Police are investigating.