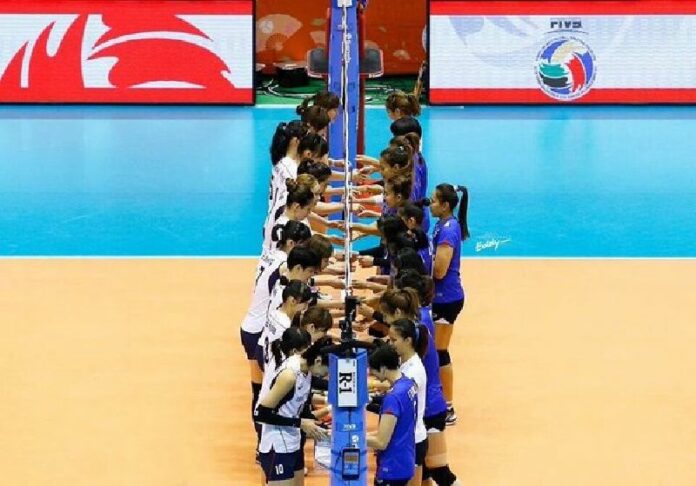 BANGKOK — What a difference winning makes. Three days after crying foul over a loss to Japan, netizens were generous in victory this morning, praising a defeated South Korea for its spirit.
The women's volleyball Olympic qualifier Saturday morning sparked some hope for Thailand's prospects after it turned things around to win 3 sets to South Korea's 2. Instead of calling for a boycott of bulgogi, the internet offered positive reactions after players from both teams were visibly friendly after the match.
The South Korean women had a reason to smile: Despite today's loss, they've already done well enough to win a place in Rio de Janeiro in August.
Thailand's holds a slim chance if it can beat Peru on Sunday, and if Japan loses its final matches with Italy and Netherlands.
"I hopes Thailand is coming to Olympic game with us," South Korea's team captain Kim Yeon-koung said in an interview after Saturday's match in Tokyo.
That video clip has been retweeted enthusiastically in Thailand, and #womensvolleyballolympic2016, in Thai, became the top trending hashtag with 1.3 million tweets.
Photos and videos of the two teams' friendly exchange were posted online.
"We have to thank South Korea and Kim Yeon-koung for playing with Thailand's team with spirit," wrote the admin of Facebook page Best Shot Volleyball.
For some, it was just a way to further pile upon Japan, whose win Wednesday led to questions of fairness and drew a furious response from Thai netizens.
"Thailand and South Korea just explained to Japan what the word 'friend' means. Isn't it cool?" wrote Facebook user Im Sai-Ngam.