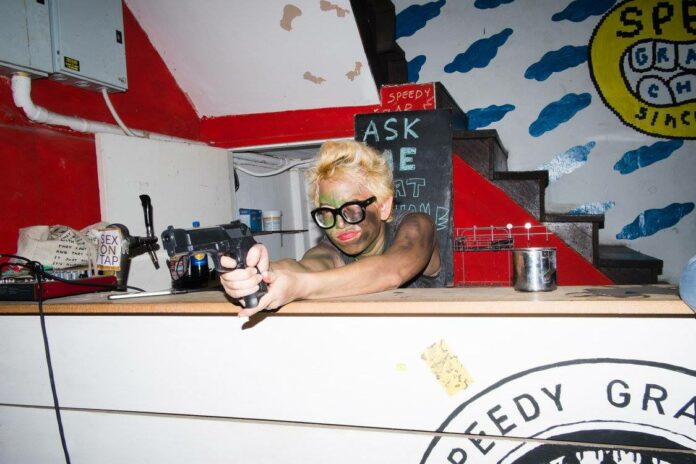 BANGKOK — After four months in hibernation, the white-haired lady behind a Charoen Krung shophouse-bar-gallery will open her doors again Saturday night.
Regulars, newbies and artists local and international are invited to celebrate the return of Speedy Grandma at its Resurrection party, where they can satisfy their high-culture needs for music, booze and art.
"We closed it around the end of February, and now we wanna see everyone again," cofounder Unchalee "Lee" Anantawat said. "The new direction will be something like a zine workshop, where people come to get more involved in some way, not just stop by to take a brief look at artwork and go."
Read: Zines Reborn: Inky Fingers Keep DIY Publishing Alive in Bangkok
Hear the fresh-faced punk aspirants of Radical Rat, a six-piece electronic mini-orchestra from Melbourne called Tek Tek ensemble, as well as the exp-tending sounds of Natchanol Vatanakuljaras. You don't go to a party without DJs? Well, DJs Target-C and Krit Morton will have you covered.
Apart from the full spectrum of alt-music, Makha Sanewong Na Ayuthaya and Sirasith Poopatanapong will present a visual arts installation.
Admission is 250 baht and includes one drink. The party starts at 7pm on Saturday and goes until 1am at Speedy Grandma, which is located about a kilometer from MRT Hua Lamphong.
Speedy Grandma Soi Charoen Krung 28 Si Phraya Pier