BANGKOK — A riverside warehouse renovated into a creative lifestyle destination officially opened to the public Saturday.
After a one-day soft opening last month, Warehouse 30 opened hard in 4,000sqm of old warehouse space on Soi Charoen Krung 30 divided up into a stores, a cafe, clothes shop, motorcycle showroom, flower shop, bookshop and and open theatre.
By doing an adaptive reuse rather than constructing a new building that wouldn't fit the neighborhood, Warehouse 30 seems committed to transforming Charoen Krung into a "creative district." But with limited offerings and not much yet to do, it faces an uphill battle in attracting second and third visits from people to walk the 15 minutes from BTS Saphan Taksin.
Read: New Art Space 'Warehouse 30' Sees Saturday Soft Opening
For now, guests can expect to shop for some vinyl and handcrafts, take a close look at apparel by super-friendly designers at the Lonely Two-Legged Creature brand flagship shop, drink some cold-pressed juice from Raw & Real or grab a special bouquet at Wallflowers.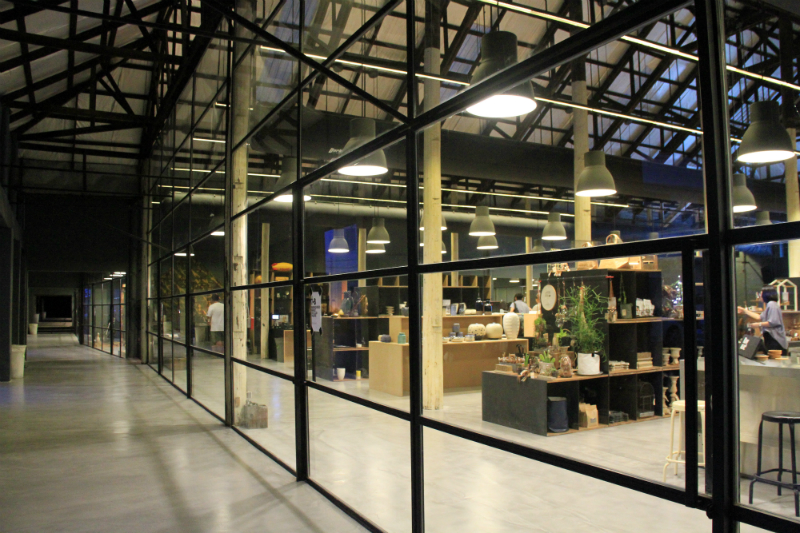 Watching documentaries curated by the Documentary Club is also possible for only 100 baht, but please note the seats are not as comfortable as in a real cinema and the theatre has no walls. The best feature here for Bangkokians who like to escape their condos is probably the The Fox and The Moon Cafe, which has many plugs for notebooks and did not give the evil eye to guests sitting for long.
Even with all of that, it won't take long for visitors to exhaust all it has to offer, unless they sit in the cafe or Doc Club Theatre. So unless you're coming to visit the new TCDC two minutes away, it may remain a subjective question as to whether it's worth coming back to.
But it might be too soon to judge. Warehouse 30 has more stores preparing to open soon including a bar, a Thai restaurant operated by famous eatery The Never Ending Summer, a French restaurant, a spa operated by well-known skincare brand Erb and a co-working space that can fit more than 100 people.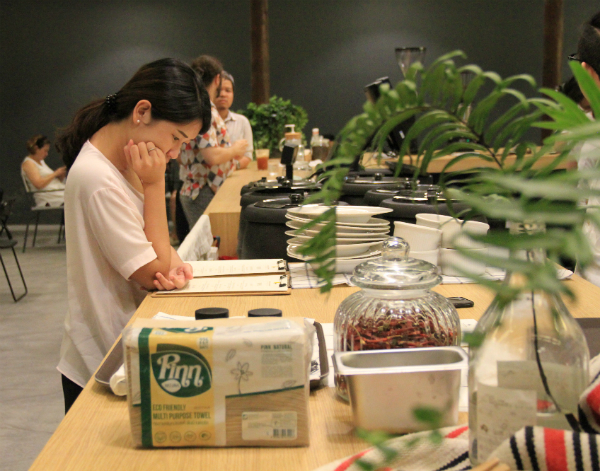 Warehouse 30 was founded by famed architect Duangrit Bunnag, who also co-founded the Creative District Foundation, the group whose stated mission it to revive Charoen Krung without gentrifying it.
The real challenge for Warehouse 30 is perhaps whether Duangrit can repeat the success of his previous project, The Jam Factory, which, despite being somewhat difficult to get to, became a popular weekend destination and home for creative events.
Because it has parking for only 30 cars, Warehouse 30 encourages visitors to come by public transportation. It is open daily 11am to 10pm, and unlike another recently opened creative space, Changchui, it has neither dual pricing for foreigners – nor any entrance fee for that matter.