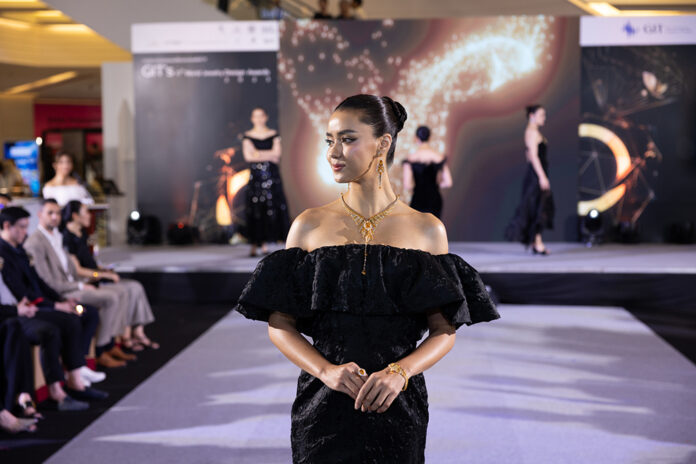 A Thai designer won GIT's World Jewelry Design Awards 2023 under the theme "Glitter & Gold: The Brilliant Way of Gold Shine".
Chairman of the Board of the National Gem and Jewellery Research and Development Institute (Public Organisation), or GIT, Nantawan Sakuntanaka, said on September 1 that the GIT World's Jewellery Design Awards 2023 project is one of the things that GIT has been doing for the past 17 years to support entrepreneurs, designers, and people who are interested in the gem and jewellery business.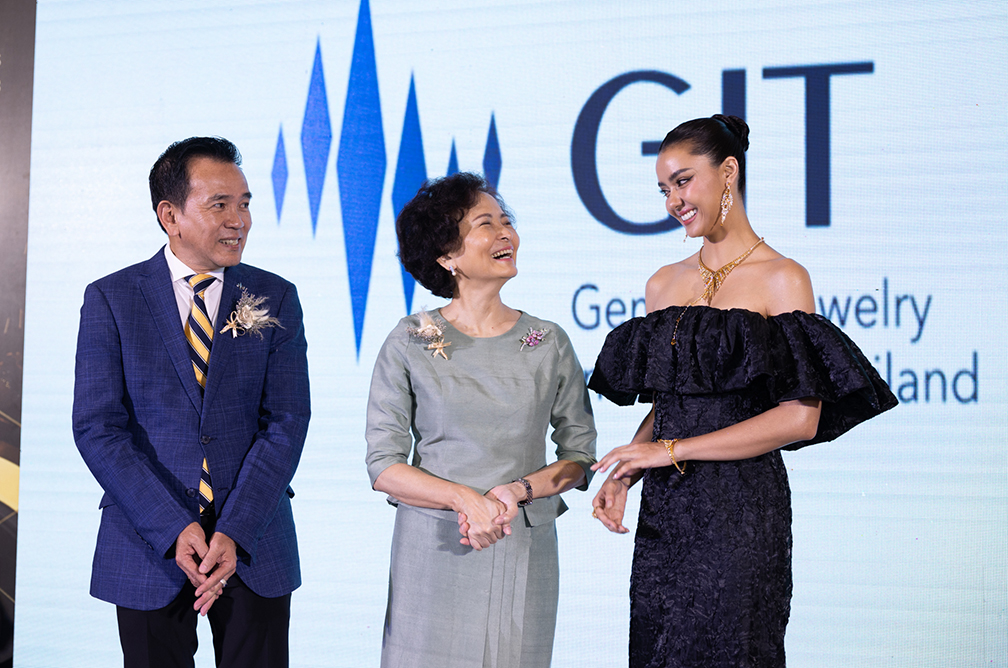 These individuals will be given a platform and the opportunity to demonstrate their potential and develop their abilities to world-class levels.
"The Thai gem and jewellery industry would be enhanced in order to turn Thailand from a contract manufacturing country to a country capable of creating a globally recognised jewellery brand. Moreover, we aim to maintain our position as a major producer and trader of gems and jewellery around the world," said Nantawan
This year, 497 pieces from foreign designers and 273 works by Thai designers were submitted. In total, 770 pieces passed the competition's selection criteria.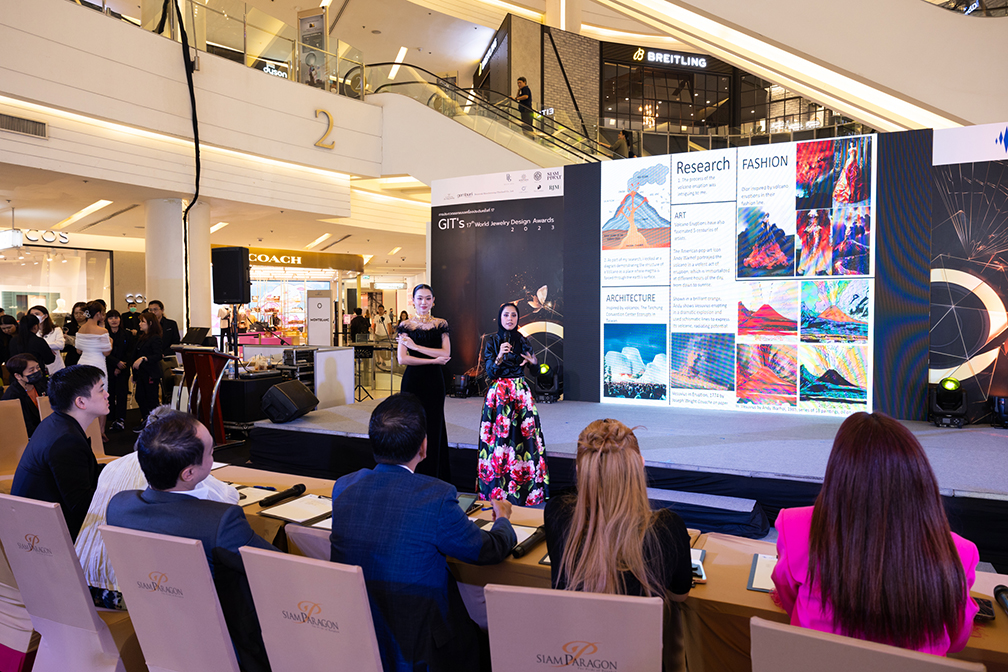 The theme this year is "Glitter & Gold – The Brilliant way of Gold Shine" inspired by the glittering gold and the sparkle of various kinds of gemstone, perfectly blended to create a glamorous jewelry collection.
GIT and an expert committee decided on the drawing selection round, which consisted of selecting till there were 30 designs left, and then selecting the four drawings with the highest marks to be used to create jewelry.
In the final round, they showed their work alongside the models in the GIT award ceremony at Siam Paragon on August 30, 2023.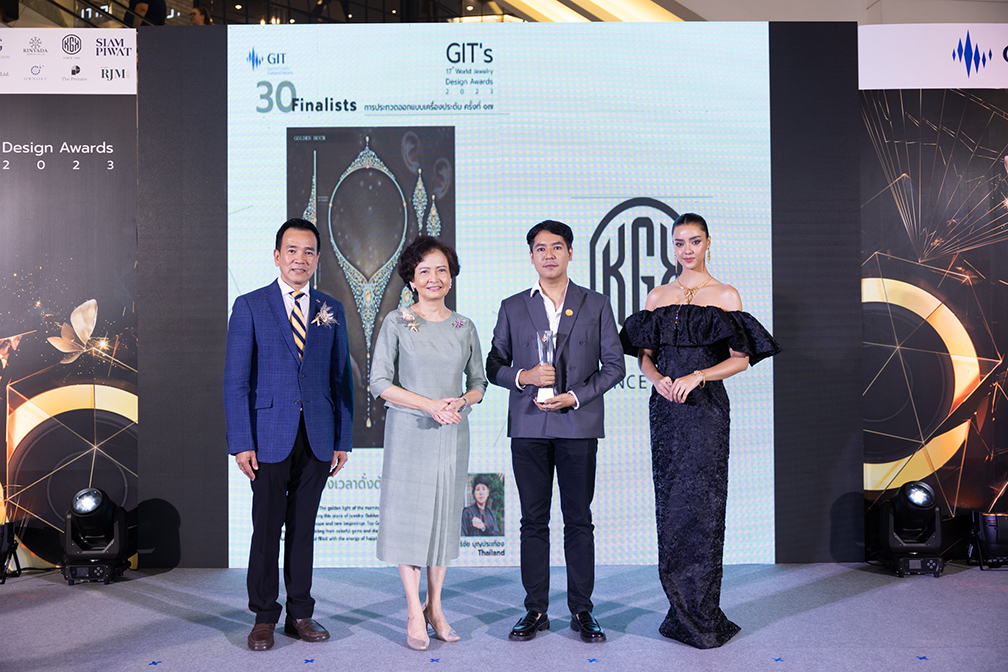 The winner goes to Mr. Sirichai Bunprathueang from Thailand, for his design "Golden Hour" receiving 3,000 USD cash with a Royal Trophy from Her Royal Highness Princess Chulabhorn Krom Phra Srisavangavadhana.
His work used gold, citrine and diamond, designing with the concept "Golden Hour, a magical moment," to the golden light of the morning and evening sun is the main inspiration for creating this piece of jewelry.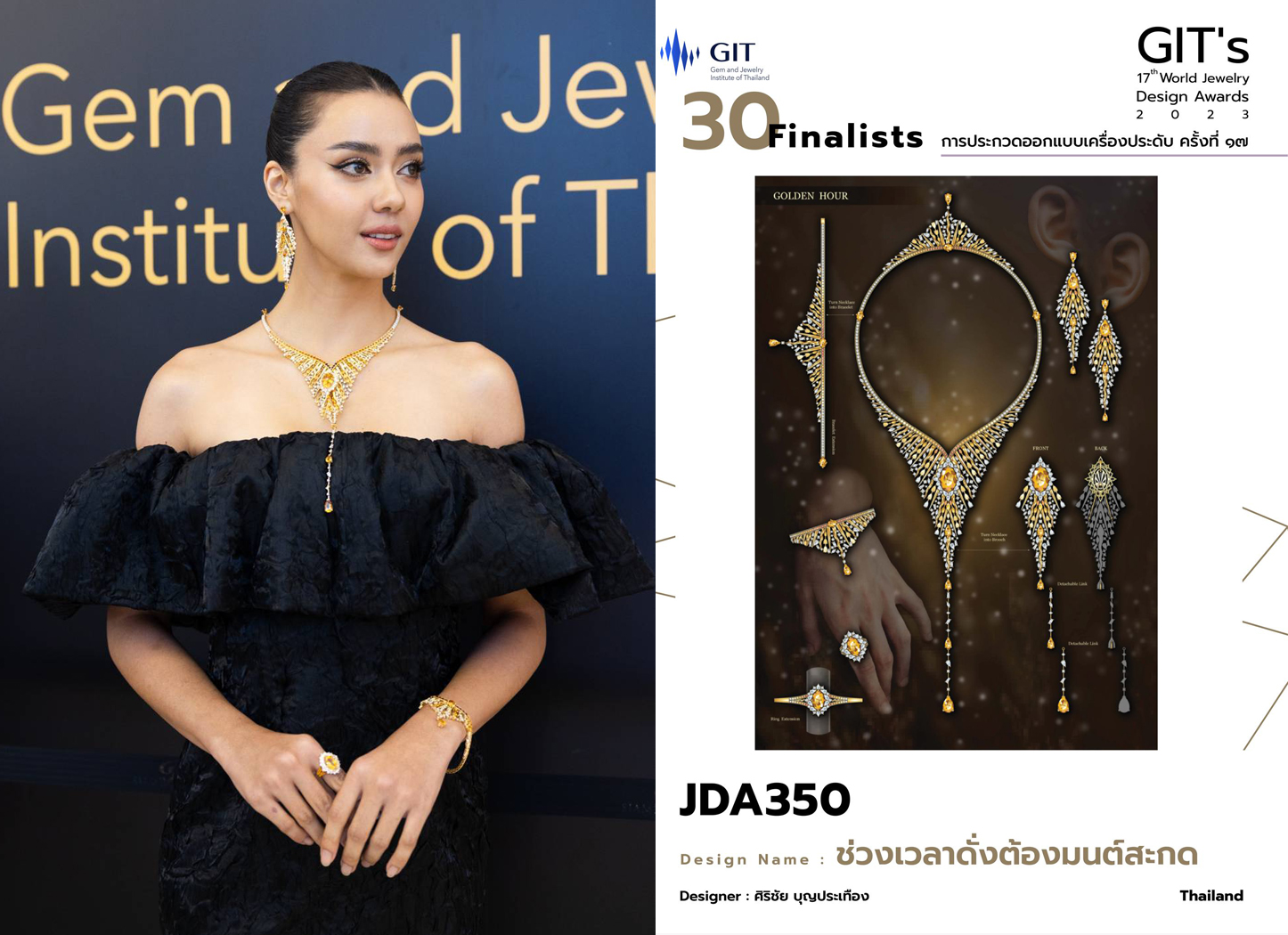 Golden streaks of light shone brightly. It reflects life, hope and new beginnings. Citrine representing confidence and strength, Sparkling from colorful gems and diamonds in various shapes. It's like a joyful and fun life and filled with the energy of happiness.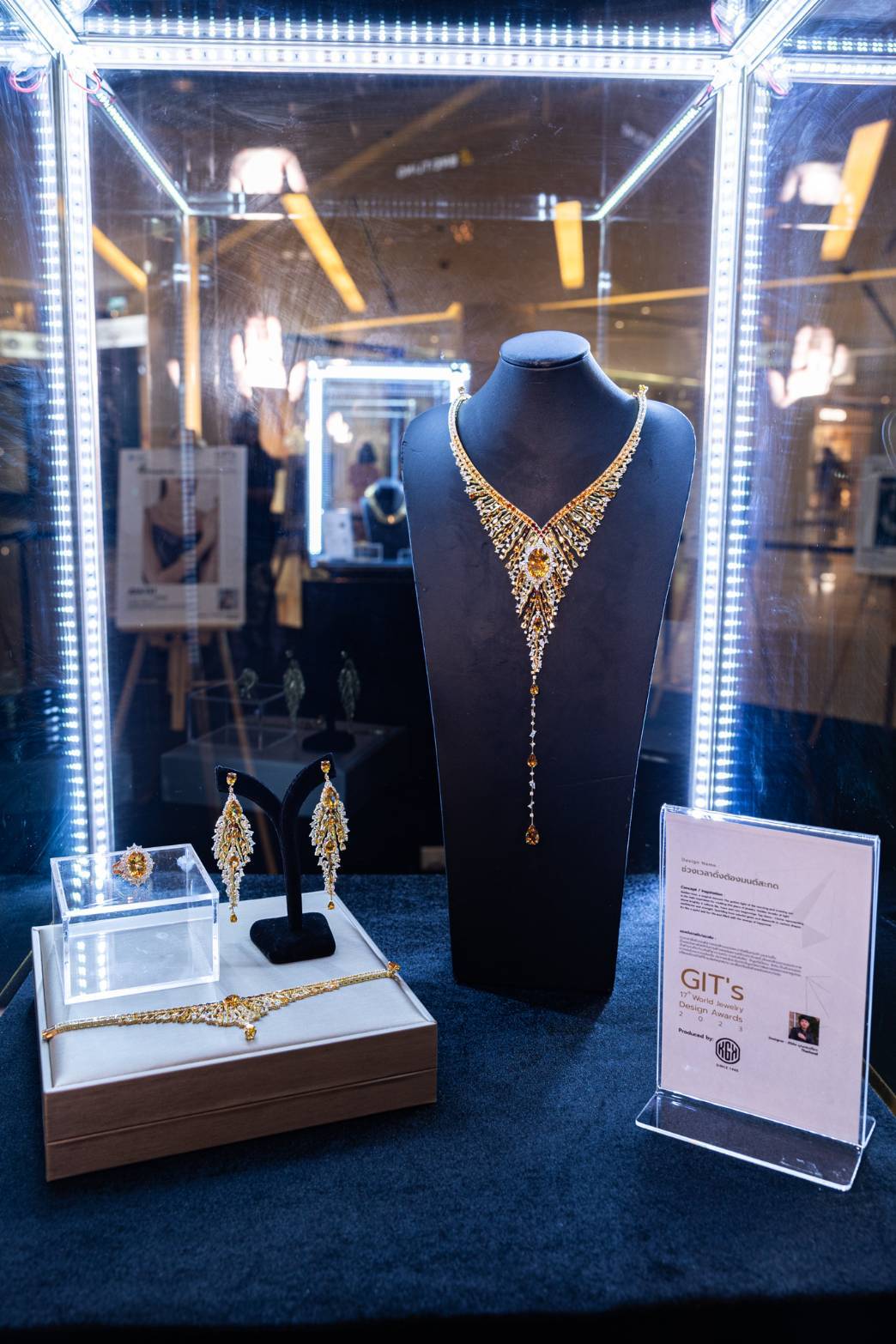 The First-Runner Up goes to Ms.Netrnapa Songseang from Thailand, for her design "Line", receiving 2,000 USD cash with honored trophy.
The Second-Runner Up goes to Ms. Xueer Song from China, for her design "Time", receiving 1,000 USD cash with honored trophy. The Consolation Prize goes to Mrs. Zahraa Mohamed Haji from Bahrain, wi th her design "Volcano Eruption", receiving 500 USD cash with honored trophy.