BANGKOK — Some say it's name today came from a bastardization of "field of carefree cows" in Thai or the lamphong plants which once grew there. Others point to its signature windowed arch and resemblance to Frankfurt's rail station, insisting it's a sound-alike for Hauptbahnhof, or central train station in German.
Though why the Bangkok Railway Station became known as Hua Lamphong has been forgotten 100 years after the first train left its platform, Thailand's oldest railway station is still going strong, and the city will throw it a birthday party this Saturday.
Since the capital's biggest transit icon opened June 25, 1916, it has grown into a national symbol. More than a just the gateway to all of Thailand, it also the first thing welcoming Thais to the capital, many of whom come in search of success or a better life. For those who fail to find their luck after jumping their train to Bangkok, the station can even end up as home.
To celebrate its platinum jubilee, state railway Gov. Wutthichart Kalayanamitr said the terminal's received a yearlong facelift, and its distinctive glass arch will be colorfully lit.
At Saturday's birthday party, four historical steam trains will be rolled out along with a vintage market and performances of traditional Thai music and theatre.
The celebration comes near the end of Hua Lamphong's railway reign, as owner State Railway of Thailand, or SRT, plans to shift most transit services to the new Bang Sue Railway Station when it is completed, possibly by 2019.
That however doesn't spell the end for the 100-year-old Italian Neo-Renaissance structure.
Today the station is an endpoint of the MRT subway system, which will soon extend further across Bangkok, cementing its ongoing role in the lives of commuters and travelers.
It took six years to build the terminal, designed by Italian architect Mario Tamagno; a celebrity architect in turn-of-the-century Siam who also designed the Ananta Samakhom Throne Hall, Oriental Hotel and Neilson Hays Library.
Ground was broken in 1910 during the reign of King Rama V, and the work finished under King Rama VI.
Before the party begins Saturday, take a look back on how Bangkok's oldest and busiest transit spot has looked through its 100 years.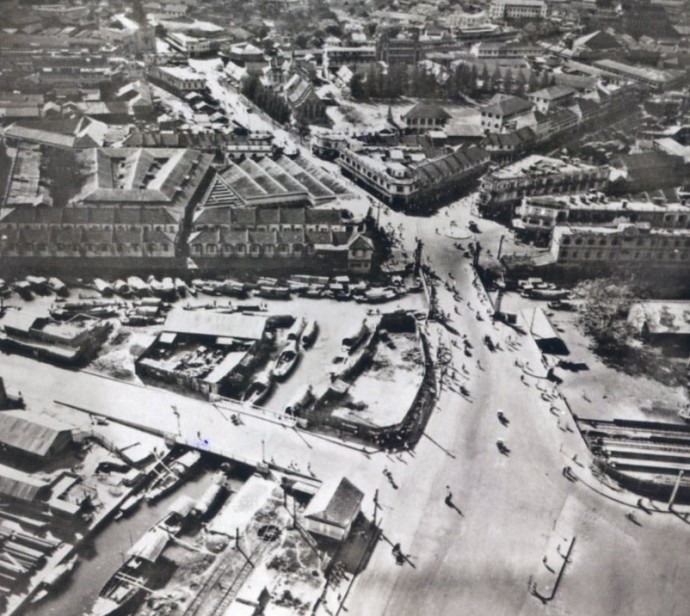 Construction began during the reign of King Rama V in 1910 on land that had been the central rail yards. Construction finished six years later in 1916. Photo: Matichon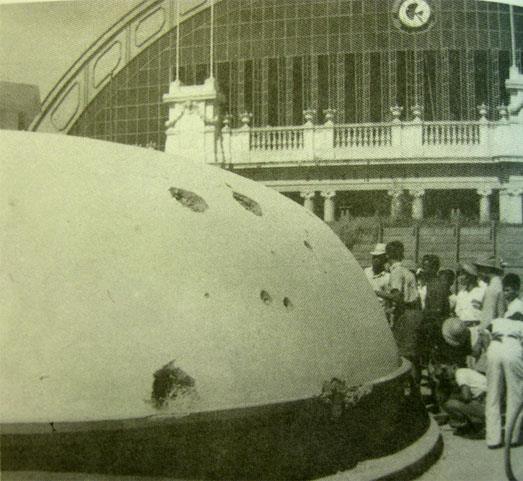 The location of a public water fountain was turned into a bomb shelter during World War II. Photo: Thailand in the Past / Facebook
The terminal became an island when Bangkok was hit by its worst flooding in 1942.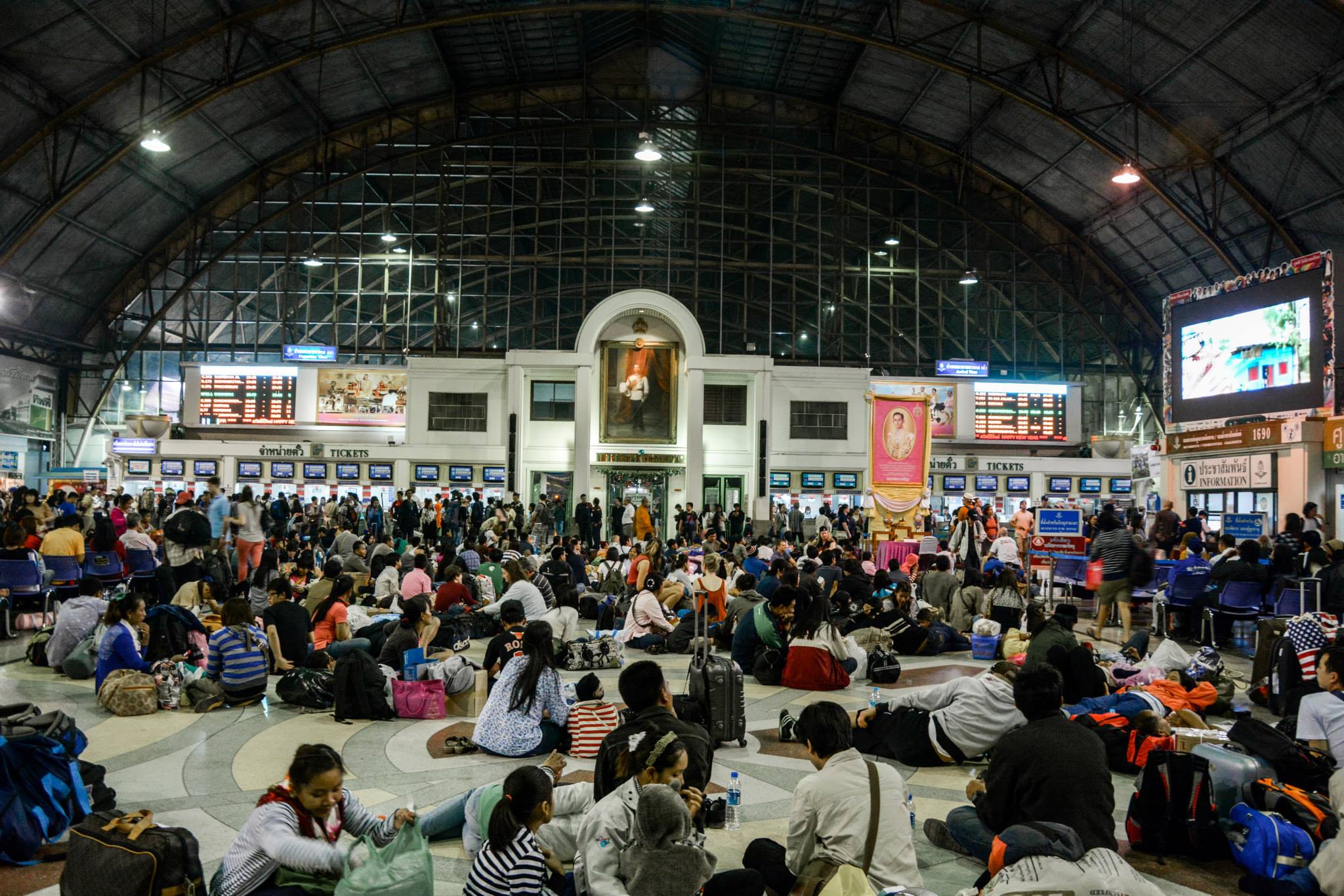 Though transportation options have multiplied, about 60,000 passengers still pass through Hua Lamphong every day, a number that explodes during the holidays as many head home from the capital to other provinces. Photo: State Railway of Thailand / Facebook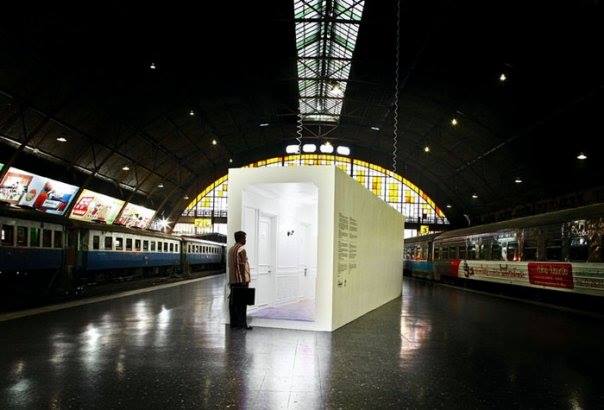 As the gateway to the capital city, the station has become home to a population of homeless people, many from the outlying provinces. In 2008, artists placed a recreation of hallway from a luxury hotel in the middle of the platform. Photo: Dudesweet / Facebook
A social experiment recently called attention to the less-than-comfortable terminal and sparked discussion about how public space can be designed to function for everyone who gathers there, from tourists to the homeless.
Related stories:
Architects Install Lounge at Hua Lamphong to Push Debate on Public Space (Video)