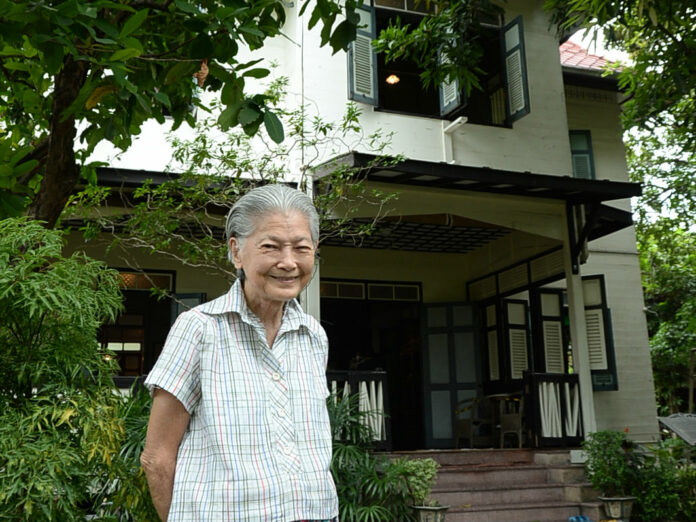 BANGKOK — When Waraporn Surawadee's no-rise neighborhood near the river was threatened by an eight-story residential project earlier this year, the folk museum caretaker decided to put her money where her mouth was.
To protect her corner of the capital from condo creep, Waraporn in June put up 30 million baht to buy back land next to what had been her family's homes before they were gifted to the city for the museum. The only problem was the owner wanted 40 million baht.
A few minutes walk across Charoen Krung Road from the old General Post Office in the district of Bang Rak, the city-owned Bangkok Folk Museum, can be found shaded by a canopy of green leafy trees. Filled with artifacts of how life was such as pre-World War II kitchen tools, the museum was unknown to many until caretaker and former owner Waraporn's call to arms and wallets became front page news two months ago.
The response was swift.
"The crowdfunding was successful as media helped spread the news, helping us gain more than 15 million baht within 15 days," Waraporn said, adding that museum attendance also doubled due to the exposure.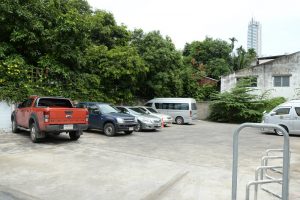 The 81-year-old retired professor received the title deed late last month and plans to leave what had been an empty lot mostly undeveloped. With more interest in the museum from visitors, she is using it as a parking lot.

With the Bangkok Folk Museum under heavy foliage to the left, the adjacent parcel of land is now used as a parking lot.
Much to See – All for Free
The Bangkok Folk Museum is three beautiful, historic buildings filled with household artifacts rarely seen today in Thailand, such as a vanity with three mirrors, imported porcelain and a pleating machine.
Upon entering, find a white, two-storey housing complex built in 1936 to the left. Blending Thai and Western architectural styles, it was chosen for a conservation award in 2008 by the Association of Siamese Architects.
Teak walls and floors are separated sensibly into living room, dining room, bedrooms, bathrooms, a European-style dressing room and reading room. Inside, things used by Bangkokians between 1937 and 1957 are exhibited.
The second building in the center is a two-story teak house from 1929. It was originally built as a clinic for Sa-arng's first husband Francis Christian, a British-educated doctor from India. Its ground floor is now an exhibition hall for her collection of painting. On the second floor sits a bust of Christian cast by none other than Silpa Bhirasri, the Italian father of modern art in Thailand for whom Silpakorn University is named. Christian's medical instruments are on display in the lobby; his former bedroom remains intact.
The third building displays old stamps, coins, banknotes, property deeds, kitchen utensils, gardening tools and more on its ground floor. On the second, find the main exhibition of Bangkok and Bang Rak history along with Waraporn's collection of rare books, which is open for visitors to study.
Living Displays
The four homes there once housed 10 members of the Surawadee family. Waraporn was one of five daughters born to Sa-arng Surawadee, who loved collecting antiques.
After inheriting the aging home from her mother, Waraporn donated it to the Bangkok Metropolitan Administration in October 2004 to use as a living display of her well-preserved collections.
Furniture, dishware, appliances – all the stuff of living that her mother dutifully collected over the years. The idea was to make a place where future generations could see how their middle class forebears in the Bang Rak area used to live.
"I wanted to turn my home into a museum because I want it to be heritage for our country. There are many household appliances that I didn't even know about. So, it's my duty to publicize it for others to learn," said the former university biology professor.
It's also testament to how life was in some ways better – at least cooler – in greener times past. Waraporn said it proves the theory of using shade to cool homes.
"It's not so often a teacher gets a chance to prove what they teach," she said.
Waraporn made a catalog of all the pre- and post-World War II household items, records which are still useful to the three volunteer guides who take visitors on tours of the mansions with an estimated value of 150 million baht.
After taking care of the museum since it opened 12 years ago, Waraporn said she wants to keep it intact as an educational venue without any plans for major improvement.
"I want to leave it old-fashioned and inconvenient as it is," she said.
She would like to organize events in the future, though she's not sure what would attract visitors.
"Any kind of activities are welcome, so long as they're not stripteases," she said with a light laugh.
Now that the drama has settled, she insists it wasn't for herself but the public's benefit.
"The museum isn't my private property. It's everyone's," she said. "But transferring the property rights to [city hall] doesn't mean I lost my rights. As a citizen, I can still practice my rights by monitoring if the government takes good care of national property."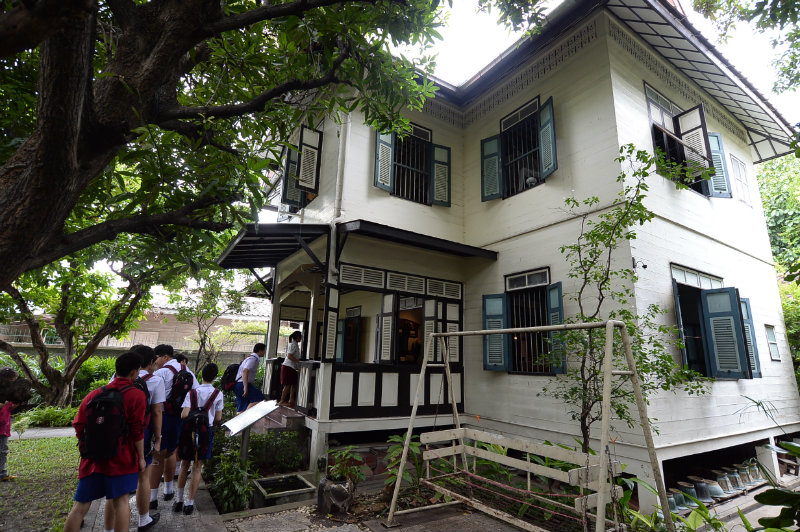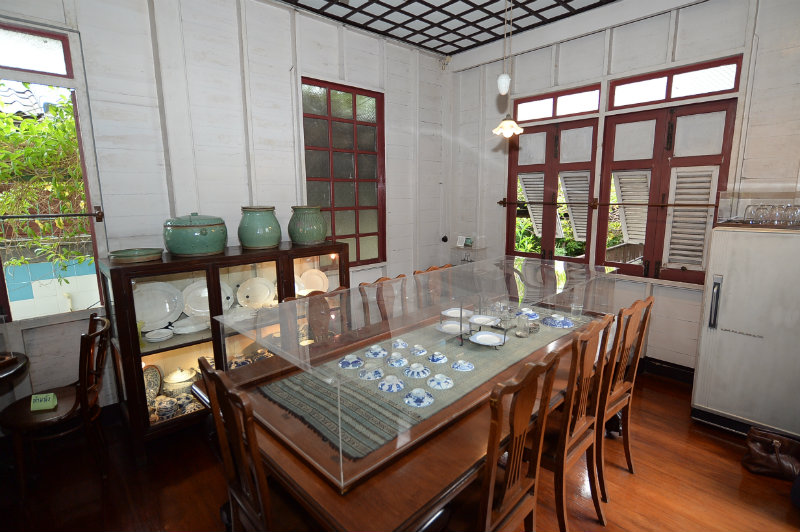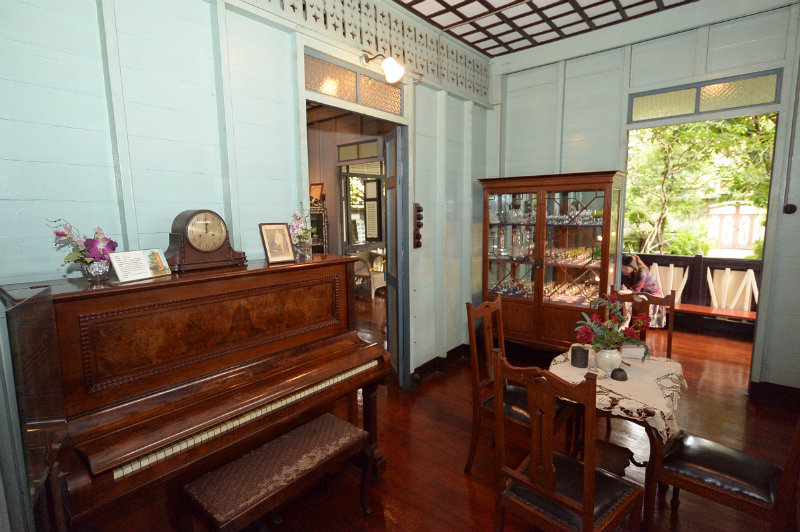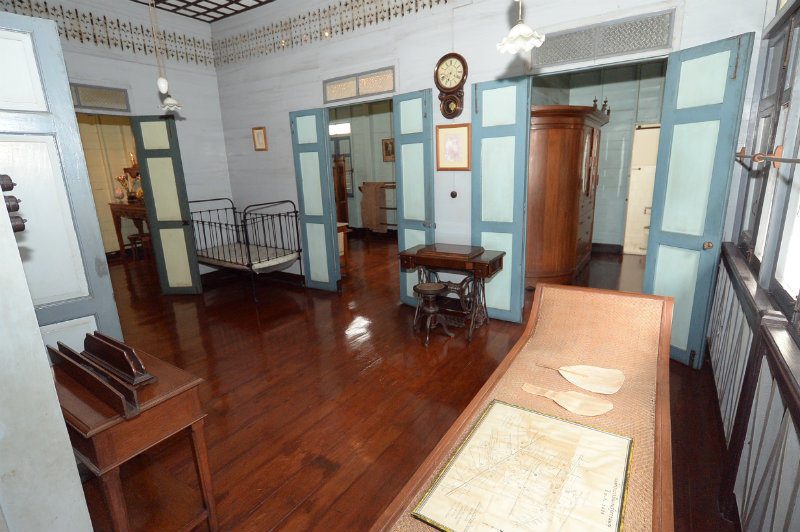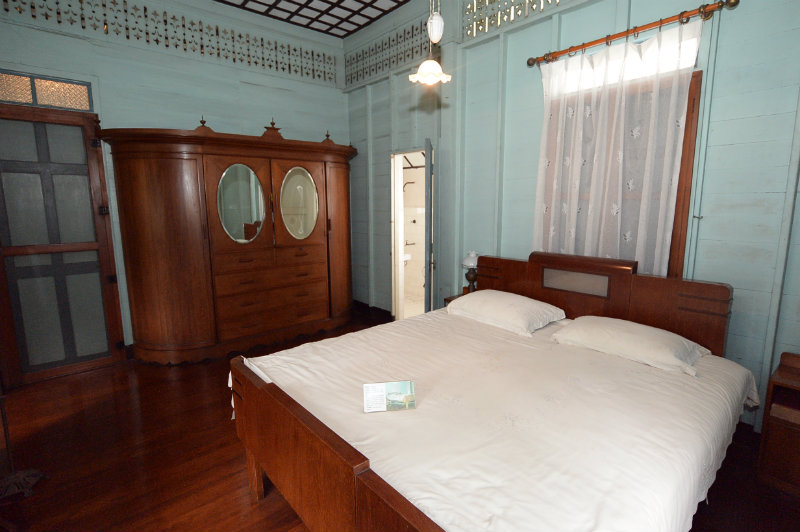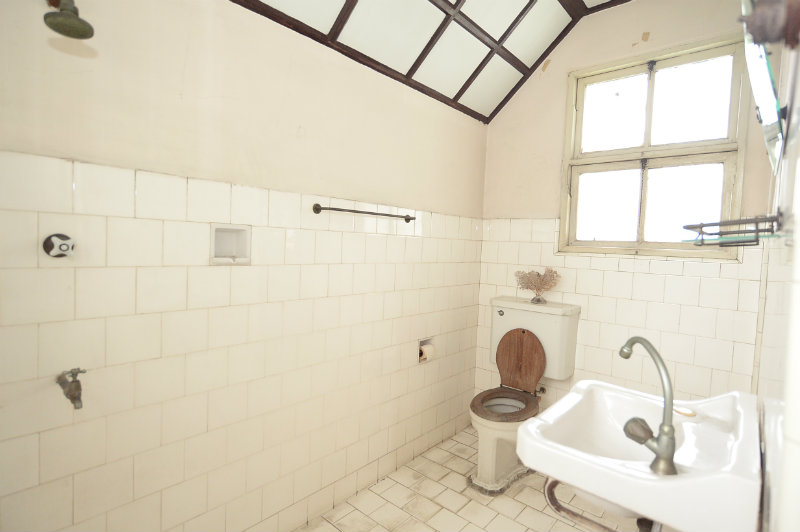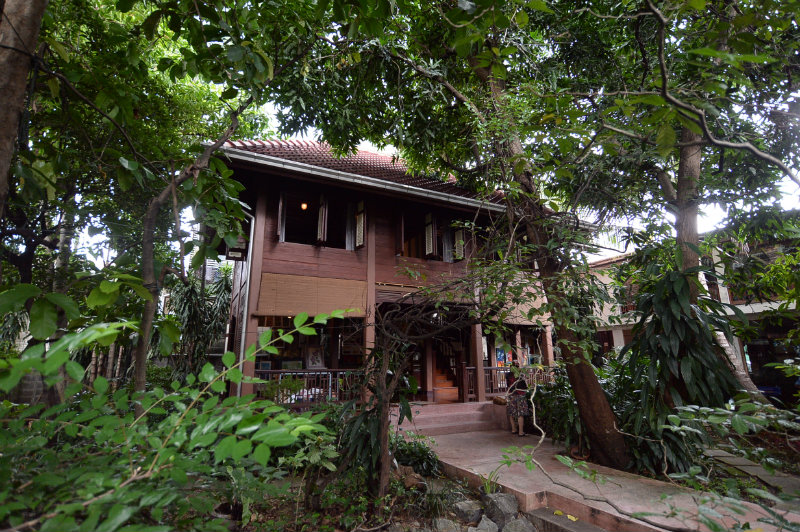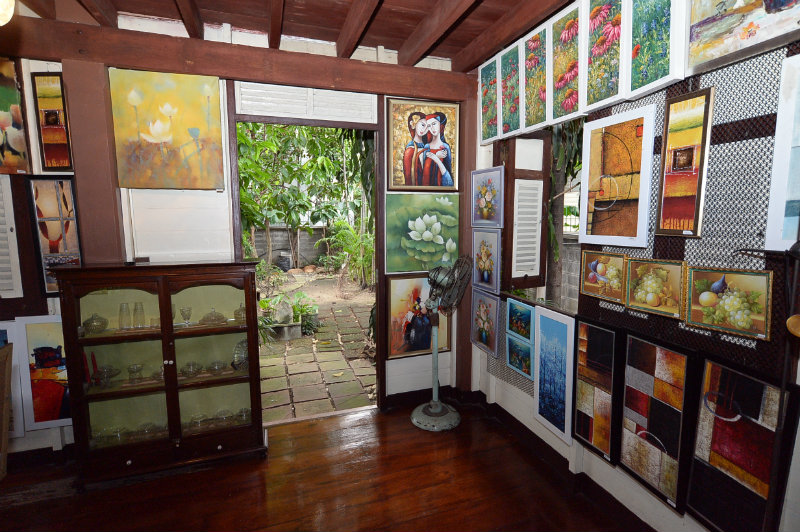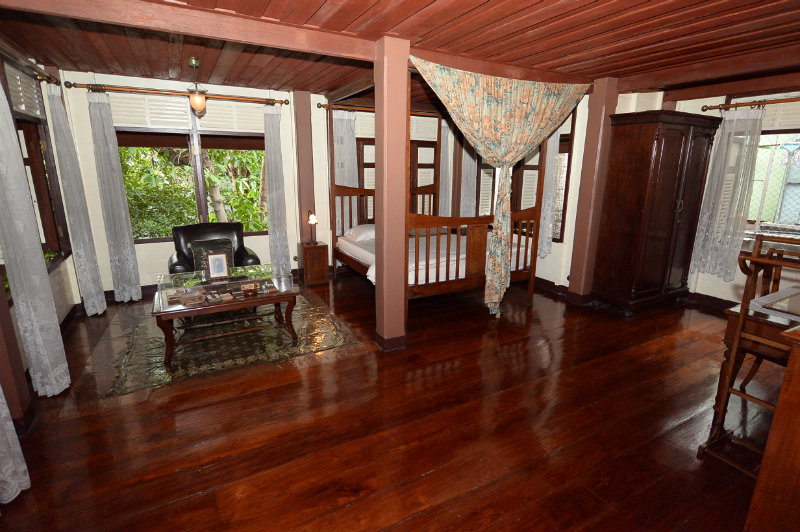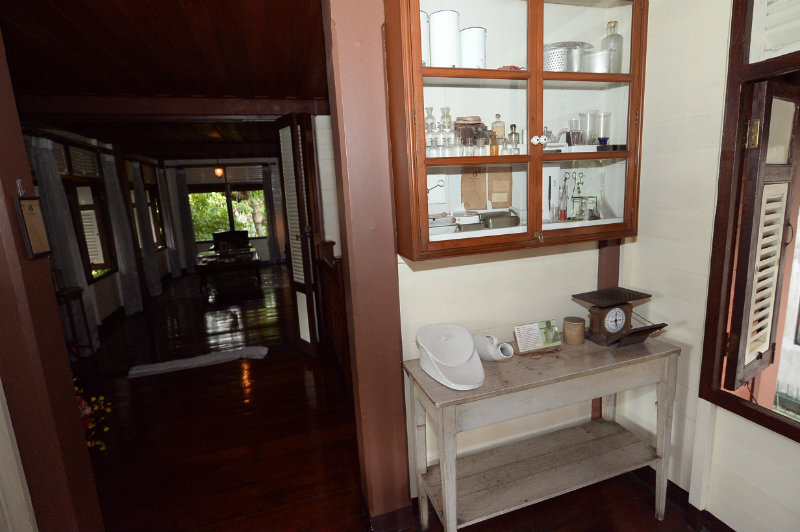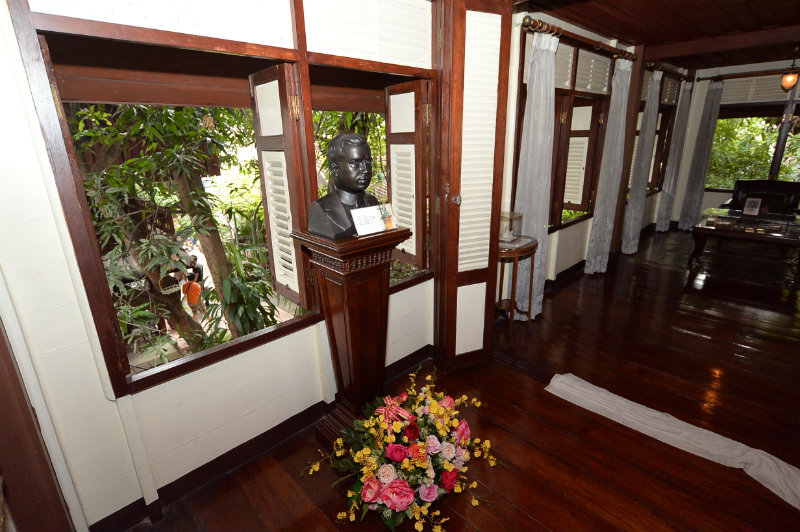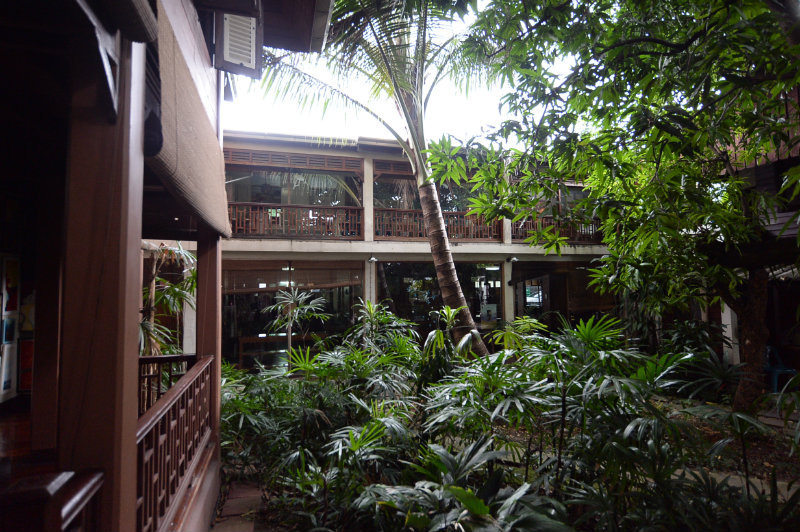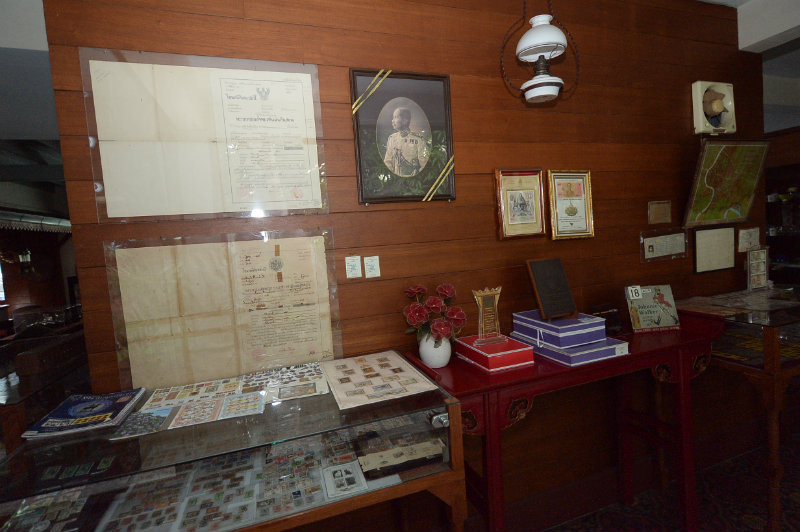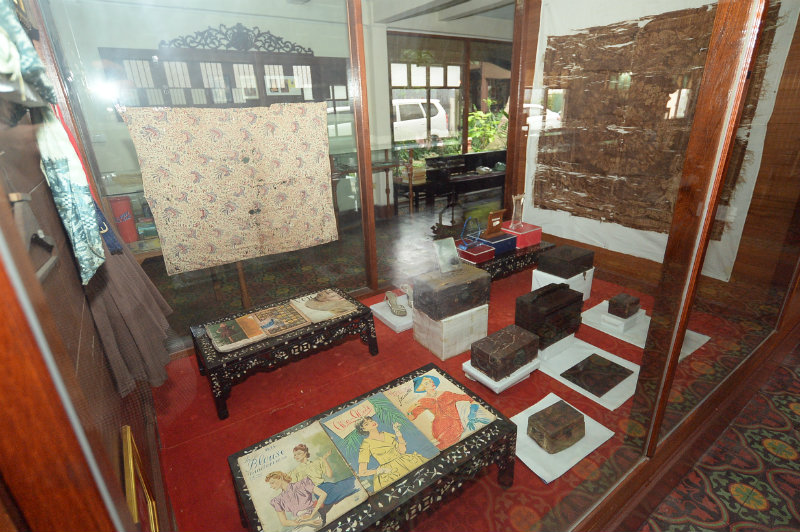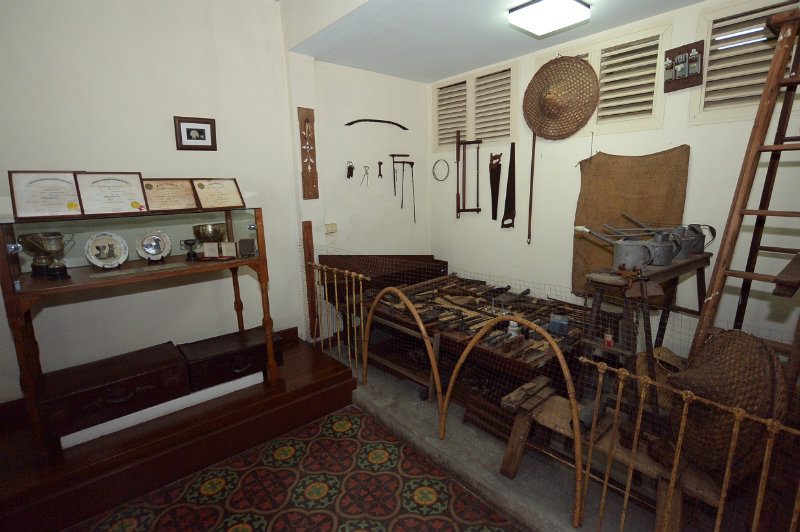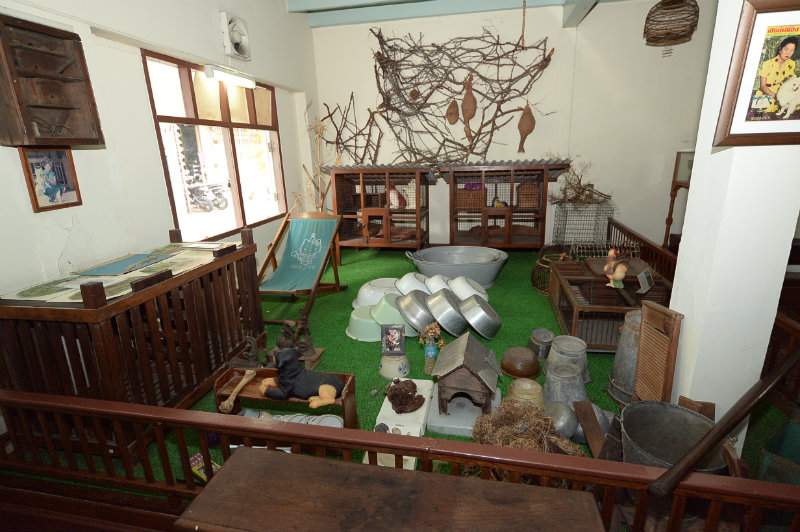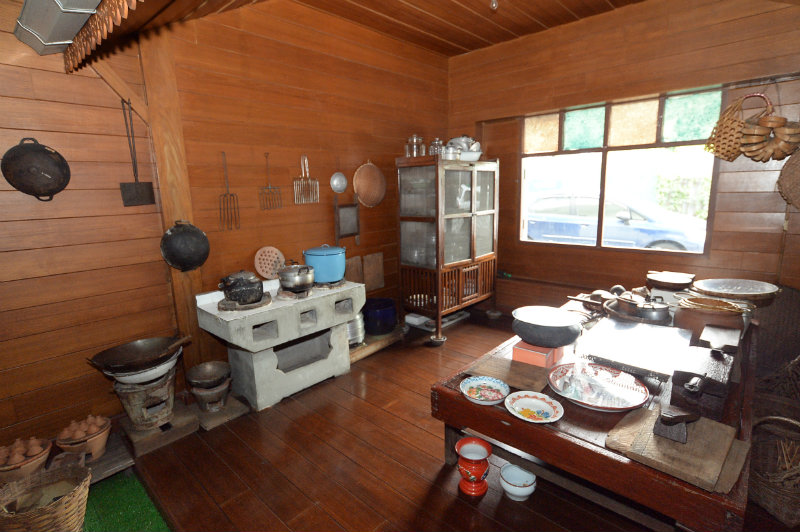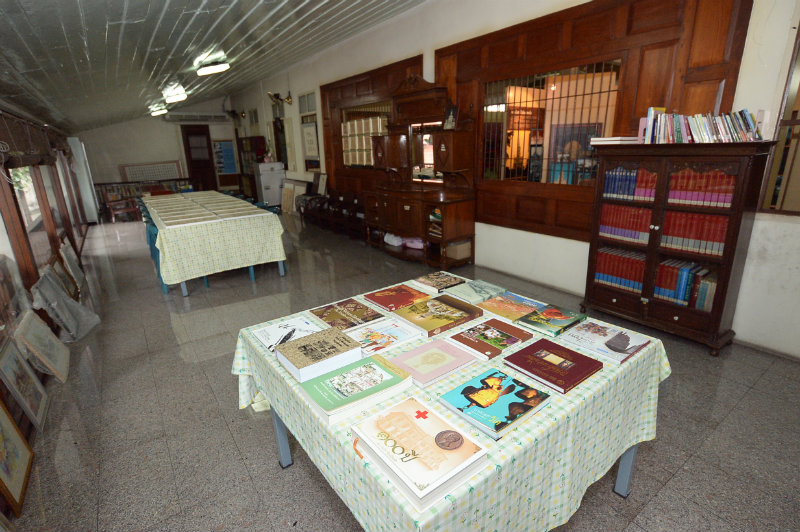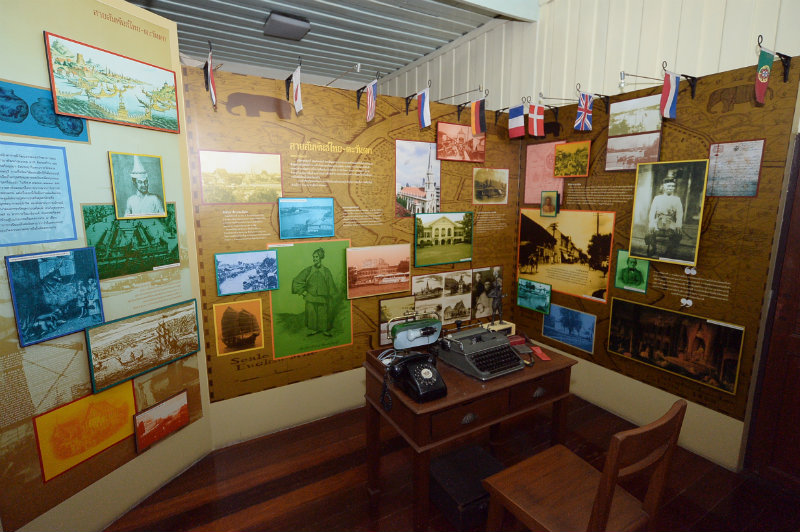 The Bangkok Folk Museum is open from 10am to 4pm Wednesday through Sunday. Admission is free. The museum is located on Soi Charoen Krung 43, which can be reached by taxi or motorbike from MRT Hua Lamphong Station or BTS Saphan Taksin.