BANGKOK — It's rare to see films whose characters don't speak the central dialect succeed with audiences in the capital city, but a comedy film made in Isaan for Isaan has proven quality matters more than market-proven formula.
"Tai Baan The Series" is one of a new breed of upcountry films which has broken out from regional success to tempt the capital's corporate cinemas to screen an Isaan production and become a hit nationwide.
It was the only one of 11 films which opened late last month to forego Bangkok theaters in favor of showing on 42 screens in the northeast, home to the same strong Isaan dialect spoken in the film.
Within days, the film earned more than 1 million baht and won positive feedback from people packing the cinemas, whetting the appetites of the big Bangkok cinema chains.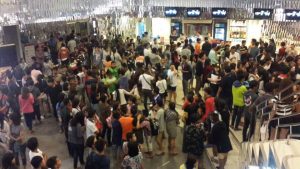 After it began showing to audiences on the outskirts of metropolitan Bangkok, the film closed out its opening week with more than 20 million baht.
"The audience praises the film for its sincerity," director and screenwriter Surasak Pongson said recently. "It shows the true essence of Isaan and presents it in a realistic way which is rarely seen in the mass media."
Surasak, who was on a tour promoting the film, said by phone that he credited the success of the film, which has since opened in Laos, to word of mouth and social media.
"Tai Baan The Series" tells the story of a shy guy who attempts to hit on 100 women in hope one of them will become his girlfriend. Meanwhile a friend recently returned from studying in Bangkok struggles to launch a business.
While it is a romantic-comedy, "Tai Baan" is not the screwball comedy that is a hallmark of films made for – but not by – Isaan, which perform well there but fall flat in the capital.
It was first intended to be developed into an online series, but that plan changed after a teaser released in May 2016 racked up more than a million view in three days and 20,000 people subscribed to a promotional Facebook page.
With that level of interest – and a very modest budget of 2 million baht – filmmakers completed "Tai Baan The Series" within half a year.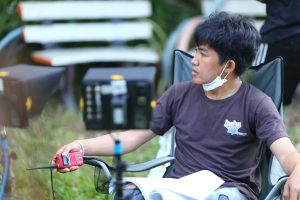 "As our budget was limited, the model to first screen in Isaan was successful because we have a fanbase there who is the main target group," said the 25-year-old director from Sisaket province, adding that he always wanted to make films for Isaan audiences. "If the film is good, it will eventually expand to other provinces. On the contrary, if it fails, we wouldn't be hurt much."
"It shows the true essence of Isaan and presents it in a realistic way which is rarely seen in the mass media."
Start Small to Go Big
This model of regional distribution is something independent filmmakers hope can get their work out to audiences without the massive capital needed to win screentime with the likes of Major Cineplex or SF Cinema, the two dominant corporate cinema chains.
Hollywood exports and blockbusters get most showtimes on their screens, despite filmmakers calling for better trade competition laws.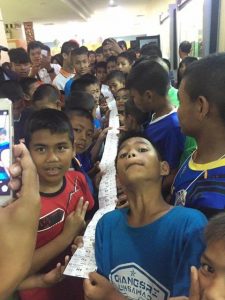 The model got a boost in 2014 from rom-com "Poo Bao Tai Baan: E-San Indy" by Khon Kaen director Uten Sririwi. Uten didn't choose an upcountry opening, but he had no choice when the Northeastern-dialect film was turned down by many Bangkok theaters, which cited its poor financial prospects.
After it became a surprise hit in Isaan, Bangkok was all too happy to run it, and the film went on to earn 18 million baht on a budget of 5 million baht. It's also become a franchise, with Uten's team now working on a third installment.
https://www.youtube.com/watch?v=36w_hoJurC4
"I understand that chain cinemas have to screen films according to market forces to make a profit," said Surasak. "But first we have to prove that our film is good. If we succeed, they'll eventually support us."
Related stories:
Few Saw Thailand's 'Best Picture' and That's the Problem
Thai Filmmakers Want to Bust Cinema Monopoly for Sake of Better Movies
Lack of Competition Stifles Thai Film Industry