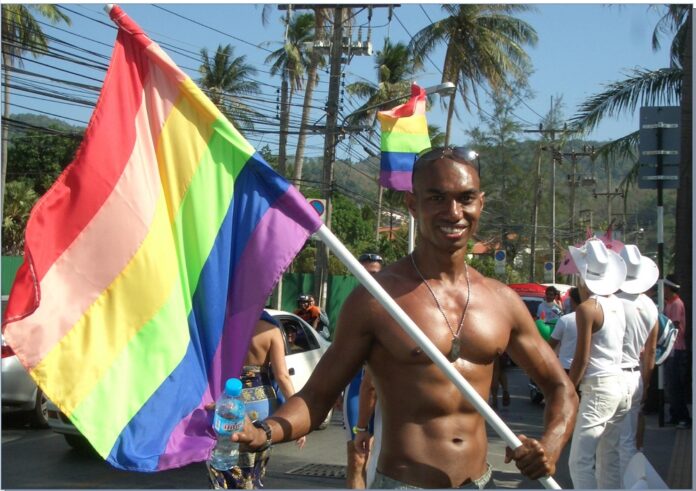 PHUKET — Organizers of the Phuket Pride festival said Friday the annual event won't be held next year but will return in 2019.
Having seen low turnouts in recent years, organizer Phuket Loves You Club announced Wednesday that the LGBT celebration won't happen next year as it has in various forms for the past 19 years. Instead, they hope to bring back a "bigger, better and more inclusive" event in 2019.
Kenneth Miller, vice chairman of Phuket Loves You Club, said Friday the team will "take a year off" to gather ideas and plan a way to "get more visitors and local communities to involved."
"What are we missing? What can we do better?" Miller said. "We want to give back to our communities and hope to create a change with more people involved."
According to Miller, the Phuket-based nonprofit organization in the upcoming year will focus on raising more money from charities and increasing awareness through educational events.
They want to reach more people by expanding it beyond Patong Beach, where it has usually taken place.
The southern resort island has hosted Phuket Pride annually since 1999. The weeklong event has primarily been organized by Phuket Loves You Club since 2012.
Thailand's capital city later this year will host Bangkok Pride, the first such event in 11 years. It was originally scheduled to take place in May before being postponed due to the ongoing mourning of King Bhumibol, who died in October.
Related stories:
Get Ready to Celebrate Phuket's Pride in April
After 11 Years, Pride Parade to Step Out in Bangkok
8 Days of Pride Kick Off Sunday on Phuket