BANGKOK — Bangkok's trending old town district won't rum dry any time soon thanks to a Swedish duo's new tiki bar.
Taking over the first floor of a house on Soi Charoen Krung 28, Tropic City opened last month to serve savvy rum aficionados and curious boozehounds alike. Outside, find a green neon sign and tropical mural of palm fronds, flowers and parrots. Inside, even more murals are reinforced by tiki totems and mezcal texts.
More than another hip Polynesian-themed joint, Tropic City is run by veteran bartenders with nearly a decade's experience. And yes, it is heavy on the tropical and equatorial vibes on top of its already tiki-tastic theme.
Bar flies may know Philip Stefanescu and Sebastian De La Cruz from Thonglor bars U.N.C.L.E and Touche Hombre. The award-winning bartenders flew from Stockholm to Bangkok three years ago only to find out that tiki, mezcal and agave were still foreign.
"Thailand should be a rum country," De La Cruz said. "It's perfect for the climate."
So when it came time to create a rum-based menu for their new place, De La Cruz said their combined 20 years of bartending experience came in handy.
What's available now are eight alcoholic drinks, which a sampling found not lacking in alcoholic volume. They include the Pink Matter (Tequila Ocho, peach, thyme honey, grapefruit juice, lemon juice and Peychaud & fizz for 370 baht), Jamaican Spice Bowl (Apple VX, Plantation 3 stars, apricot, Pimento Dram, pineapple juice orange juice and lime juice & vanilla for 320 baht) and Cane Suggah (Pisco Demonios, Chalong Bay Cinnamon, sugar apple, coconut, agave orange juice & lemon juice for 350 baht.)
Why Charoen Krung? One of the mixologists couldn't hide his affection for the area.
"We fell in love with it," Stefanescu said succinctly. Another reason is the same driving the wave of gentrification hitting the area: the cost. This applies to the quality as well.
"There is no reason not to use fresh juice, which is hand-squeeze daily," Stefanescu said.
After a grand opening event is held some time soon, the place will offer things to munch on along with the rum by partnering with neighboring diner 80/20's kitchen. The food will be similarly "equatorial."
"We've got some fabulous Jamaican chicken and Malaysian curry in the works on the menu," Stefanescu said.
The Swedish pair said they plan to expand their wall-spanning mural to creep onto the ceilings and increase the in-the-jungle vibe to 11. They hope to make the place into a community fixture.
"In our dream world, we would have 10 regulars. I used to run a place where I could wait next to the door and tell a regular, 'You're late!' each day," Stefanescu said.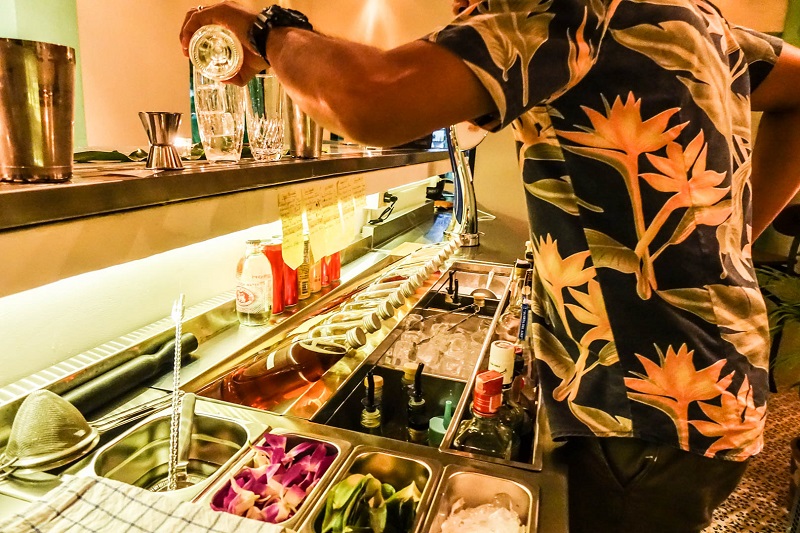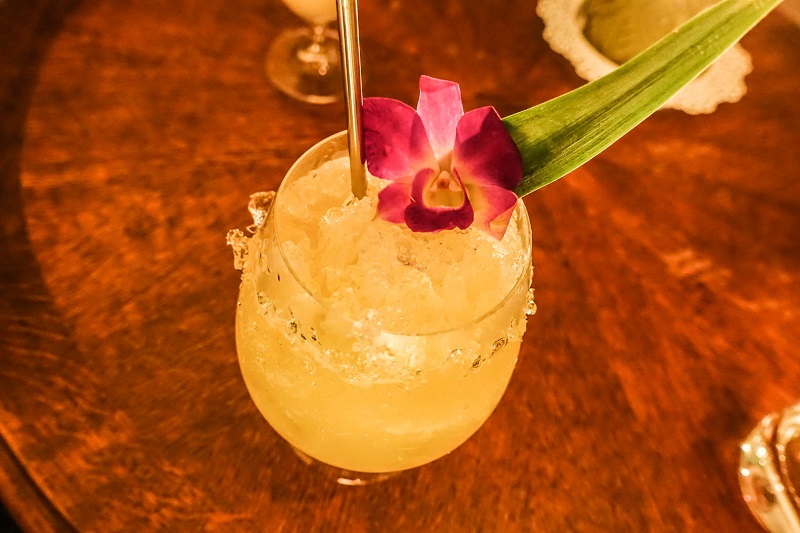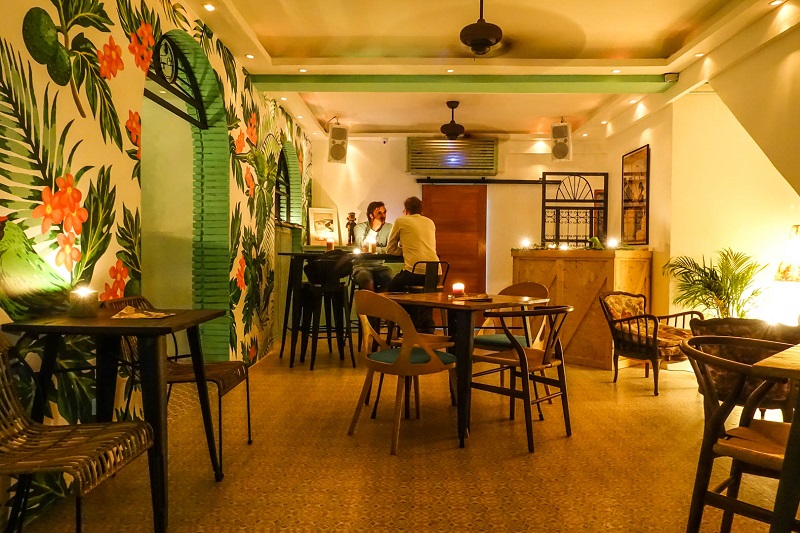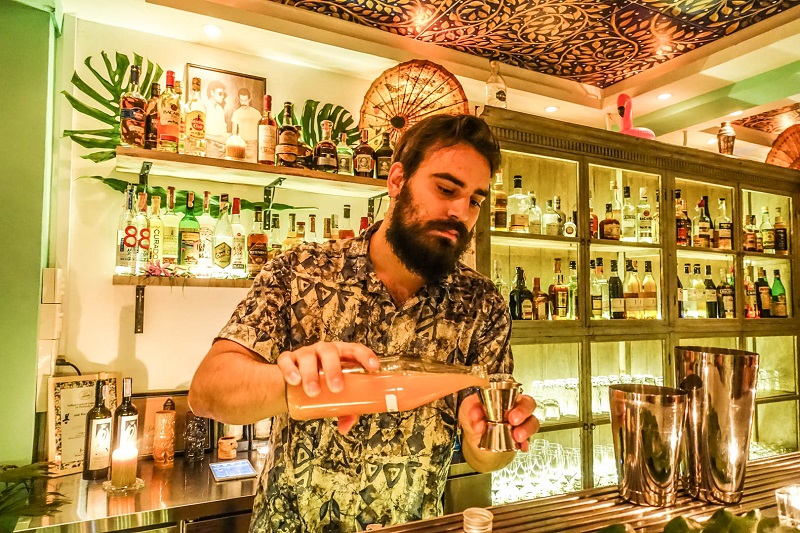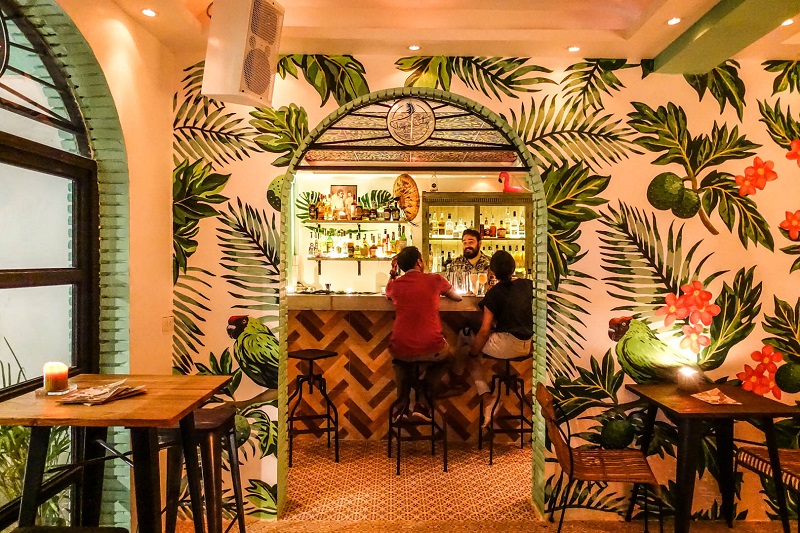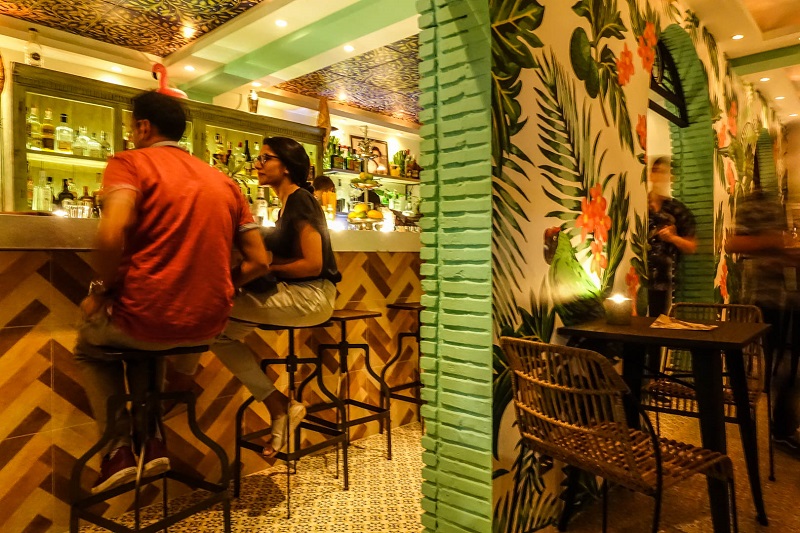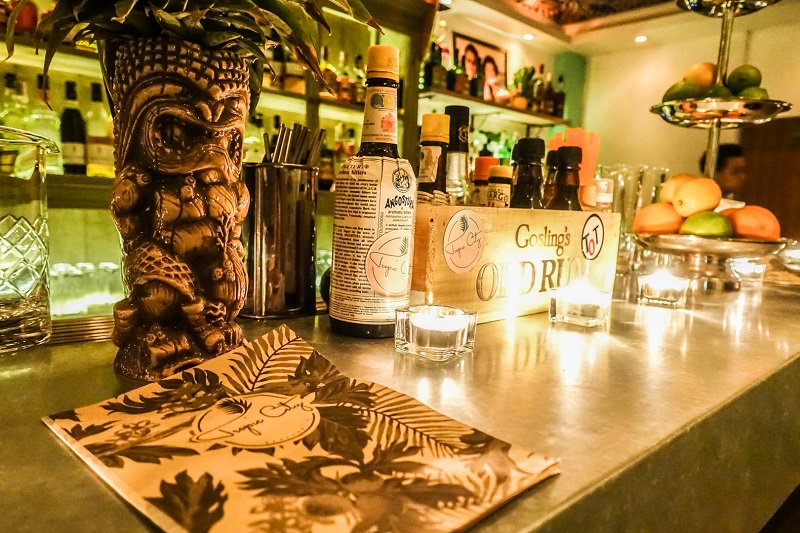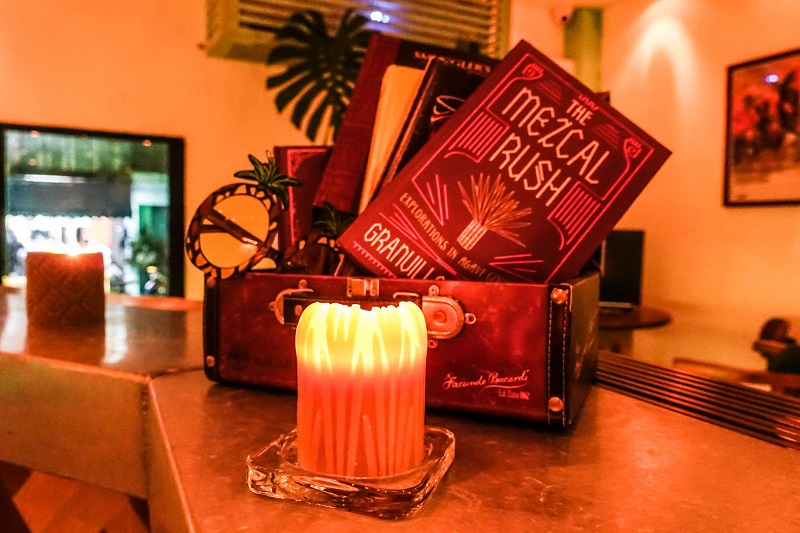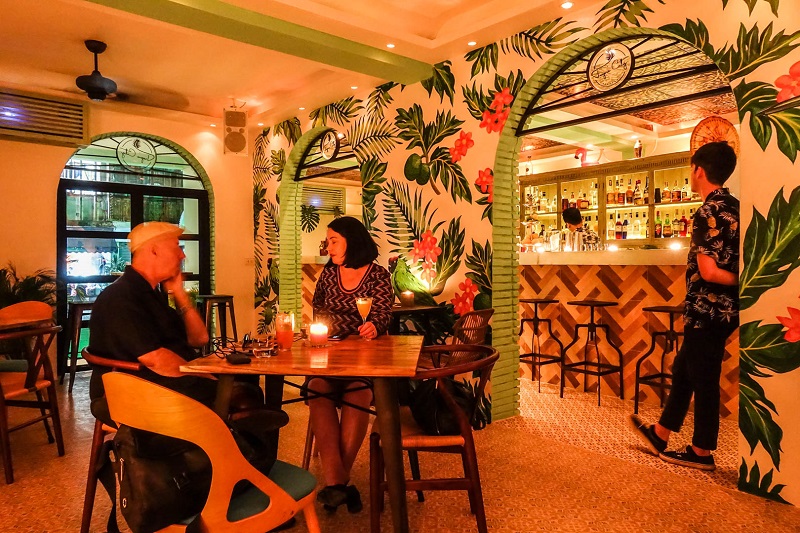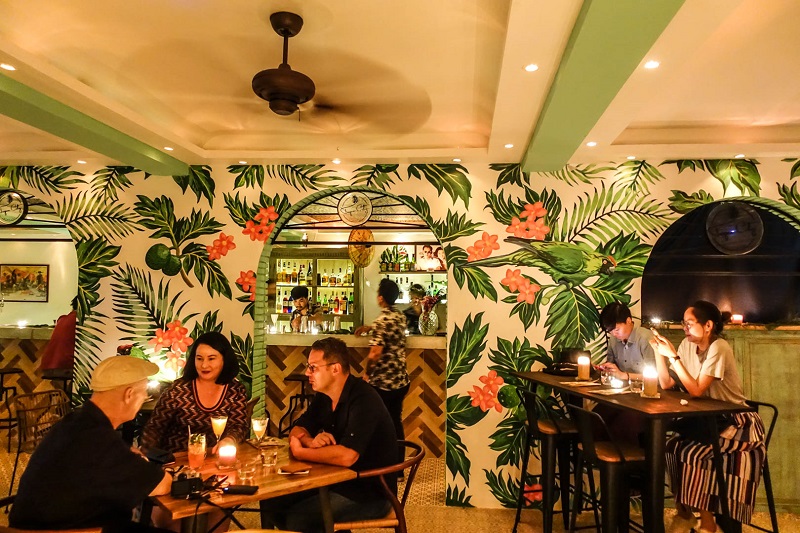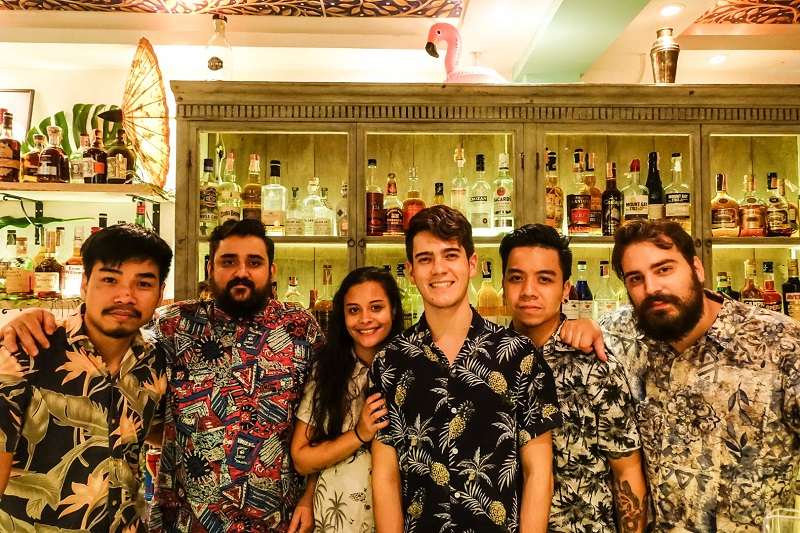 Tropic City is located on Soi Charoen Krung 28, about a kilometer from MRT Hua Lamphong.
Additional reporting Asaree Thaitrakulpanich