BANGKOK — Having captured the everyday lives of Thais through his three previous films, director Boonsong Nakphoo is releasing his latest effort "The Wandering" Thursday to explore the real essence of Buddhism, reflecting the tranquil journey of a man who decided later in life to become a monk, something rarely seen in films nowadays.
With six new films coming to theatres this week, "The Wandering" is the only Thai film that dares to open against Spielberg's "The BFG" and Blake Lively struggling to survive a shark attack in "The Shallows."
"As I had ordained for ten years, I've been wanting to make a movie about Buddhism," said Boonsong. "I waited for the right time to become more mature and proficient in filmmaking. This is the right time to tell the story as society decays morally and most monk movies are slapstick comedies, dark, or presented in a styleless manner."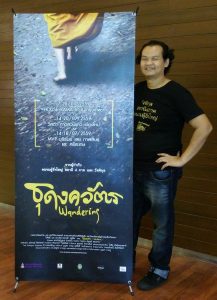 After graduating with a degree in Dramatic Arts from Chulalongkorn University, Boonsong began his film career in 1996 by establishing Plapen Wai Thuan Nam film studio. In 2003, the director started making films with big studios before returning to become an independent filmmaker in 2010.
His self-produced films explore the lives of those marginalized by society and roles were mostly performed by amatuer actors (often by family members). His 2010 film "Poor People the Great," shows the struggles of a construction worker, the burdens of debt-laden people from the four corners of the country were explored in "Four Stations" (2012) and "Village of Hope" (2014) portrays the never ending cycle of debt and suffering among rural people.
"Humanism has been my interest since studying dramatic arts and the lives of people marginalized by society attracts me the most as I truly understand their lives. In my films I portray their lives realistically, not dramatically because making people feel pity towards others won't help make any difference in the society," said the 47 year-old-filmmaker from Ayutthaya.
Boonsong continues to show his signature traits in "The Wandering" or Thudongkawat as the story follows a man who enters a spiral of depression after his son dies, he then loses his job and his wife leaves him. He finally decides to seek solitude by ordaining in a deep forest and begins a physical and mental pilgrimage.
"A Buddhist pilgrimage is similar to an adventure to train our mind as the monks go deep into jungles and fight with their desires cold turkey by meditating and walking back and forth. No one has made a film about them before. So, I decided to go ahead with the project," said Boonsong.
With a budget of approximately one million baht, aside from the director and talented cinematographer Uruphong Raksasat, the remainder of the crew of "The Wandering" consisted of film students from Naresuan University where Boonsong had previously taught for a year.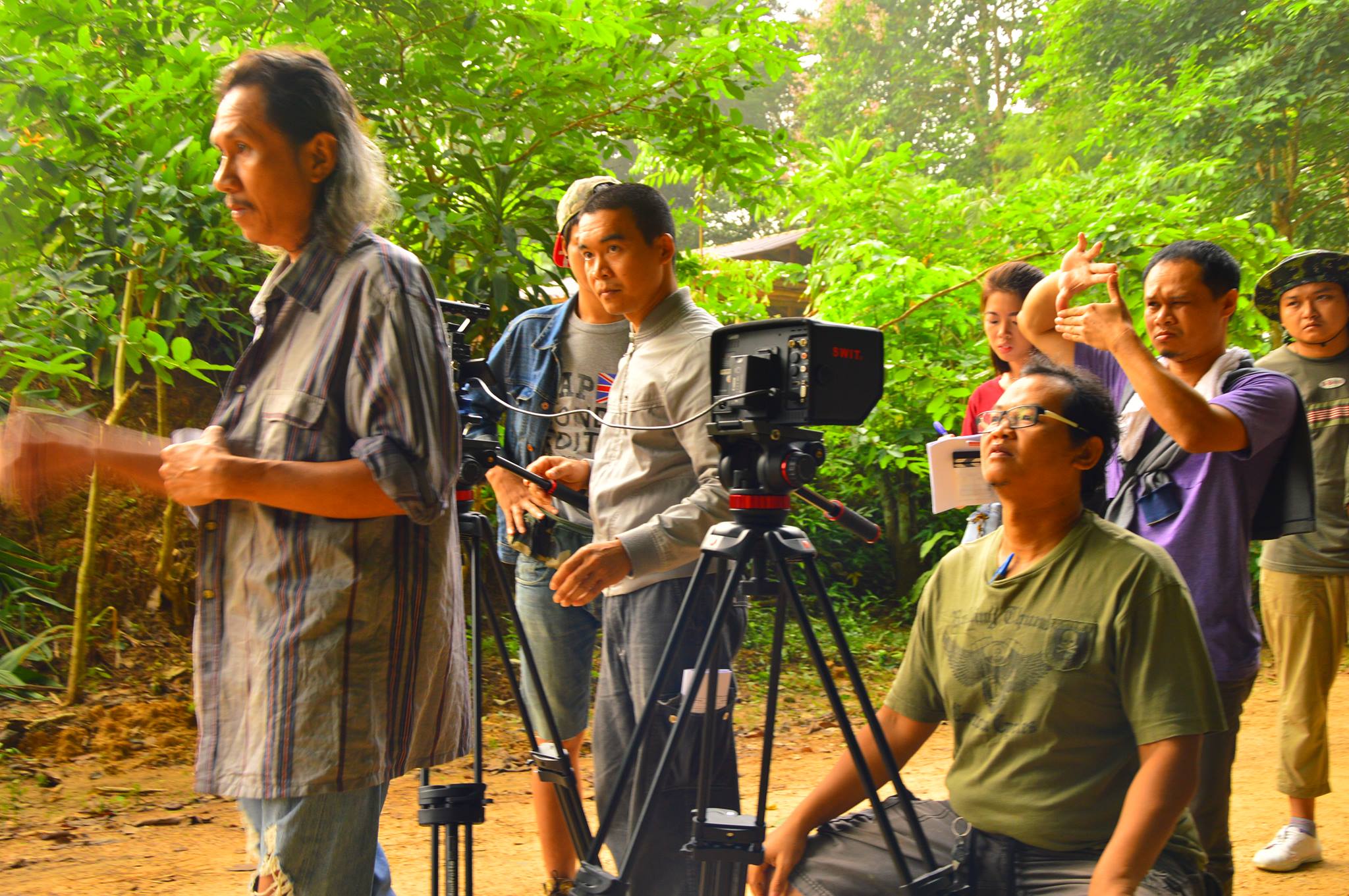 The film has no expectations of making a profit and will initially screen only at one arthouse cinema in Bangkok as Boonsong believes that this type of film does not usually make money. From next week the director will distribute the film in various provinces so that he could expand his audience and at the same time educate them.
"My film isn't artsy … it's easily accessible for everyone as the message is universal about how people get rid of their suffering. When the audience watches the movie, I want them to be aware of the present and think for themselves. That's why I don't spoil or please the audience just to get their money. If filmmakers don't look down on their viewers, they can improve their skills and even find the solutions for life problems," said Boonsong.
Boonsong believes that the power of multiplex cinemas is waning around world as we transition to an era where anyone can make movies and upload them to YouTube. And that's where the director plans to distribute his future films.
"The Wandering" will be screened in Thai with English subtitles and is released Thursday in Bangkok and runs through July 20 at House Rama, RCA. The nearest MRT station is Rama 9.
It will also be shown in Chiang Mai from July 14 – 20 and will then travel to independent theaters across the kingdom. For more detailed information check the official movie Facebook page.
Related stories:
Renamed, Recut 'Arbat' Tops Box Office
Studio to Recut Movie Banned for Defaming Buddhism