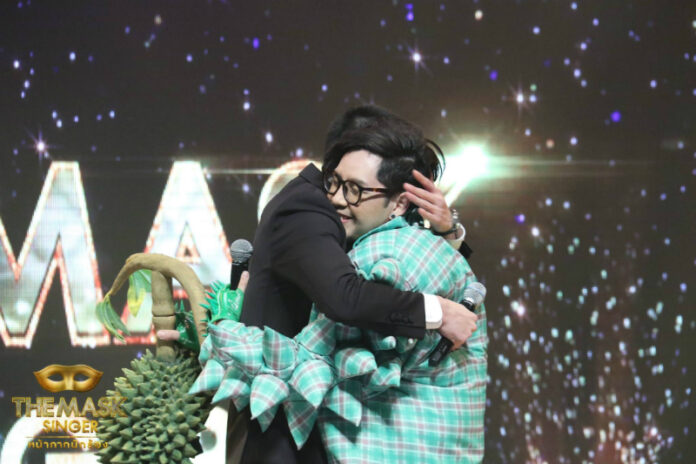 BANGKOK— After trolling its audience one week ago, a reality singing show finally revealed who was behind the Durian Mask, but well before Tom Room 39 was revealed (to no one's surprise), the show's creator could already declare victory in the fierce digital TV wars.
Before audiences could bask in the big reveal, "The Mask Singer" already set records for Workpoint Entertainment, from last week's massive audience watching live via broadcast and livestream, smashing traditional broadcast channel ratings and raising its stock price to the highest in two years.
Read: 6 Reasons Why Everyone Believes 'Tom Room 39' is Durian Mask
Many factors have been cited for the success of the otherwise standard reality TV competition, the format of which was licensed and adapted from South Korea.
Its creative costume designs and background story crafted for each character has been credited, as much as embracing of social media, where the show knew it could find its audience surfing Facebook or YouTube more often than television dials.
Its success comes in a year the golden promise of costly digital television transitions soured, with broadcasters unable to break through the noise.
In five months it grew its audience and hit a peak combined viewership of 1.6 million on March 23 for what was supposed to be its final episode, which left audiences burned by a broken promise to reveal the two finalists (Crown Man was outed; Durian Mask remained coy).
While social media seethed, Workpoint celebrated, as that night it beat Channel 7, the national ratings king, which at the time was showing a big football match between Thailand and Saudi Arabia.
In that time, Workpoint has seen its stock hit the highest price for the past two years at 57.75 baht, also on March 23.