Top: Khaosod English reporter Chayanit 'Milk' Itthipongmaetee
Why doesn't Sansa Stark toss Littlefinger and his schemes from the nearest tower? How much freaking chicken can The Hound actually eat?
These are the questions which burn in the minds of Throners – the type which Khaosod English reporter Chayanit "Milk" Itthipongmaetee will take next week when she heads west to Westeros (aka London) for face time with 11 of the show's fan favorites. Yes, Milk will sit down with characters many fanfolk know by nickname, including The Onion Knight (Liam Cunningham), The Red Woman (Carice Van Houten), Littlefinger (Aiden Gillen) and The Hound (Rory McCann).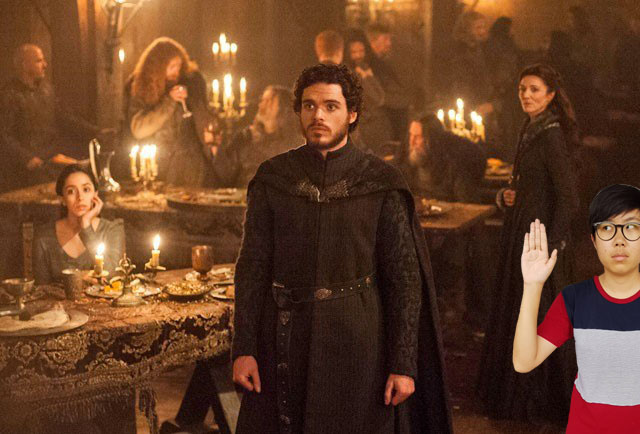 Khaosod English doesn't do expense-paid junkets by policy, and when HBO and AIS reached out to promote their new partnership, we knew it would risk our reputation for principled political coverage of the Seven Kingdoms.
So to put readers' interests above our super-fan reporter's rabid desire to go, we are asking you to give her the questions you want asked.
Please use the amazing form below to enter your question(s) and choose the actors (or characters) you want them put to. Deadline is Friday. We will choose the most interesting, funny or otherwise superlative entries.
So leave some questions. Milk will ask them. We'll let you know how they answered.
Game of Thrones' seventh season is set to premiere in Thailand on July 17.
This thing scrolls, FYI! (If amazing form does not display properly, find it here.
Related stories: