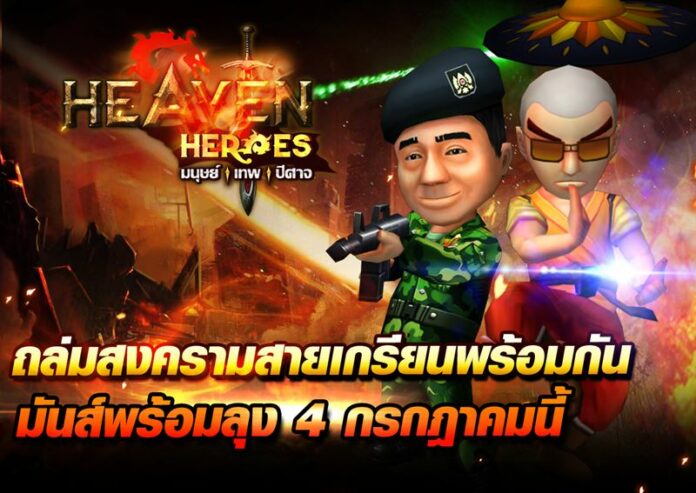 BANGKOK — Joining King Arthur, Lancelot, the Monkey King, Apollo and Athena in an online hero brawler comes General P.
A Thai online game company announced Tuesday it will soon release a new mobile game called Heaven Heroes, a hero-based bash 'em up will feature in its roster a military character named General P, an apparent reference to prime minister and junta leader Gen. Prayuth Chan-ocha.
"I'd totally play this game because it has an uncle I know. Let me download it. I'll make this country great again," user Ball Manou Tapaasd wrote on Facebook.
In an ad promoting the game, the general is shown next to a monk wearing sunglasses, possibly another reference to a certain former abbot who has defied the junta boss.
The game will be released in open beta on July 4 for both IOS and Android. Users can register in advance online.
Heaven Heroes is developed by Ini3 Digital, a Thai game company founded in 2004 and known as a pioneer of free-to-play games.
Some gamers were concerned whether it would last long.
"Will the game face Article 44?" Aof Anucha wrote in a comment.
"Gotta play it before it's shut down," Noctiz Cynthia wrote.