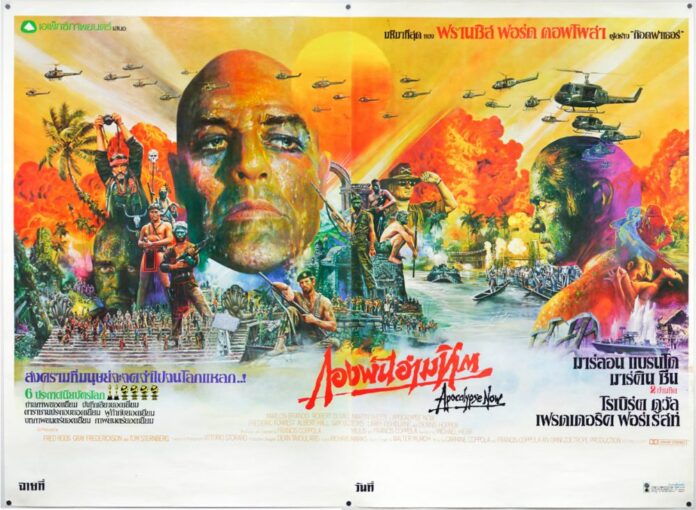 BANGKOK — Questions of whether Charlie does or does not surf and the nature of victory's smell will boom again from the big screen when one of the most-quoted war films ever shows in Bangkok.
Next month, war epic "Apocalypse Now" will get an encore at the same vintage theater that showed it four decades ago.
Francis Ford Coppola's cinematic adaptation takes Joseph Conrad's "Heart of Darkness" into the paranoid jungles of Vietnam with an army captain sent to "terminate" a renegade colonel who's slipped the rules of engagement and turned himself into a savage demigod.
Consistently regarded one of the best films made, "Apocalypse Now" won the Palme d'Or at Cannes and Oscars for cinematography and sound.
Scala Theatre will screen the original version of the film with Thai subtitles at noon on May 13. Tickets are 100 baht and can be purchased in advance at the cinema.