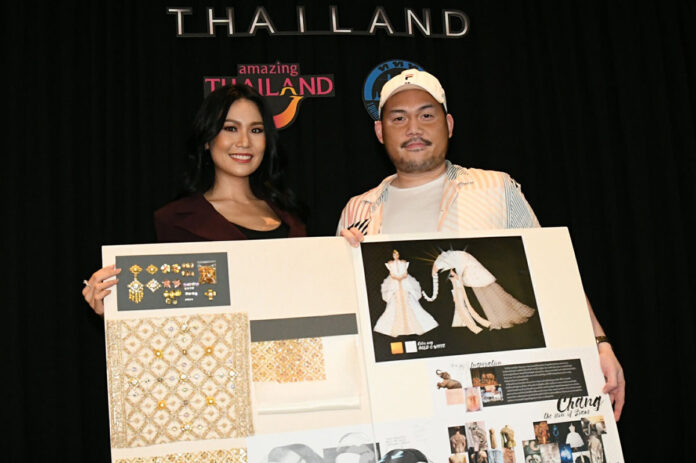 BANGKOK — When the the Miss Universe pageant comes to Thailand this year, the elephant in the room will be the kingdom's own representative.
The Miss Universe Thailand pageant on Thursday chose "Chang the Icon of Siam" as the winning national costume to be worn by Sophida "Ning" Kanchanarin in the competition. The costume includes an elephant hood and trunk built into a bejeweled white-and-gold gown.
"She can stand still and give a powerful gaze. Then the elephant hood comes up while she poses," winning designer Theer Phasuk, 34, who works as a stylist, said as the dress was presented.
The white mermaid-cut gown has peaked shoulders and golden Thai-patterned embellishments and – most noticeably – a collapsible hood resembling an elephant's head and trunk.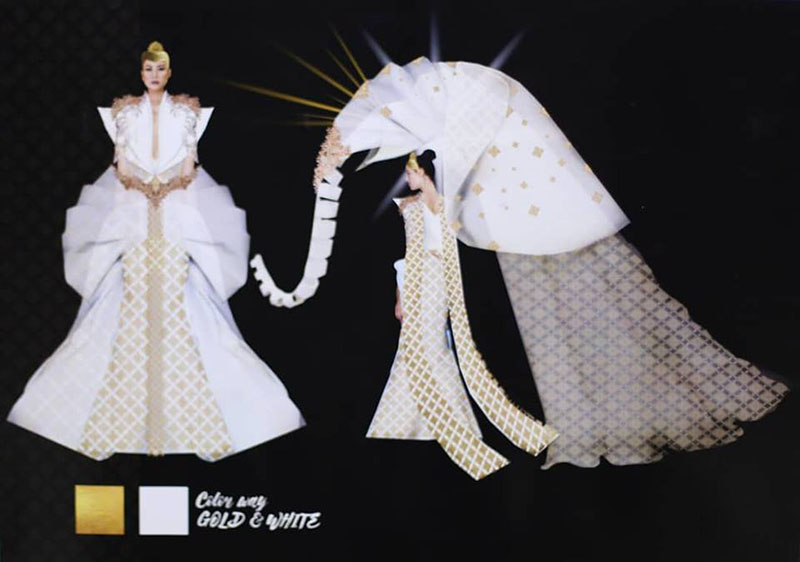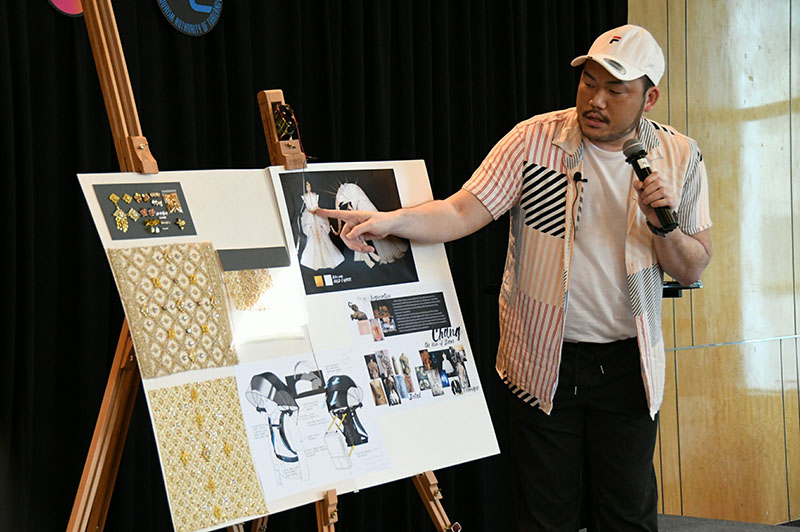 In his presentation, Theer included a diagram of a hands-free umbrella he used as the basis for the mechanism.
"Elephants are a symbol of our nation and have been with us for a long time. Elephants are what foreigners recognize about Thailand," Theer said.
Other icons of Thai national identity were shown off by the other finalists including a floating market, temple carnival and Songkran.
The Miss Universe will be held Dec. 17 at the Impact Arena Muang Thong Thani in Bangkok.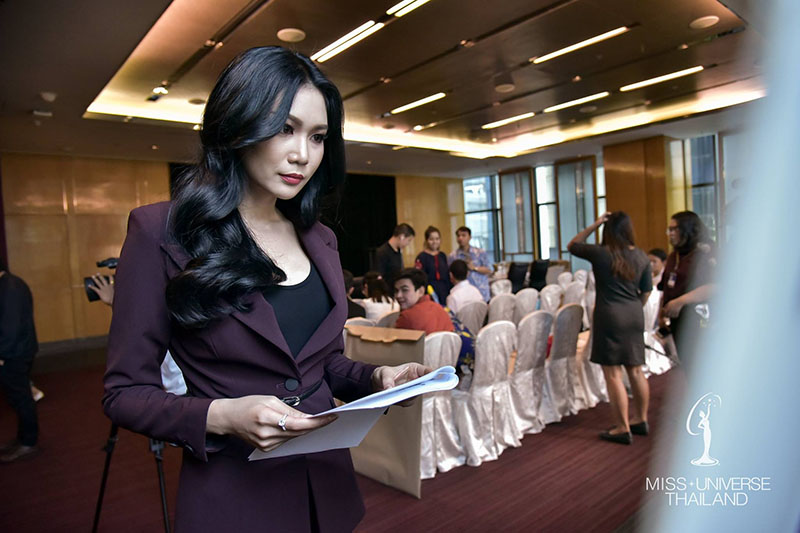 'Damnoen Saduak Amazing Thailand' by Siwaru Saensook, 29, was inspired by the floating market in Ratchaburi province.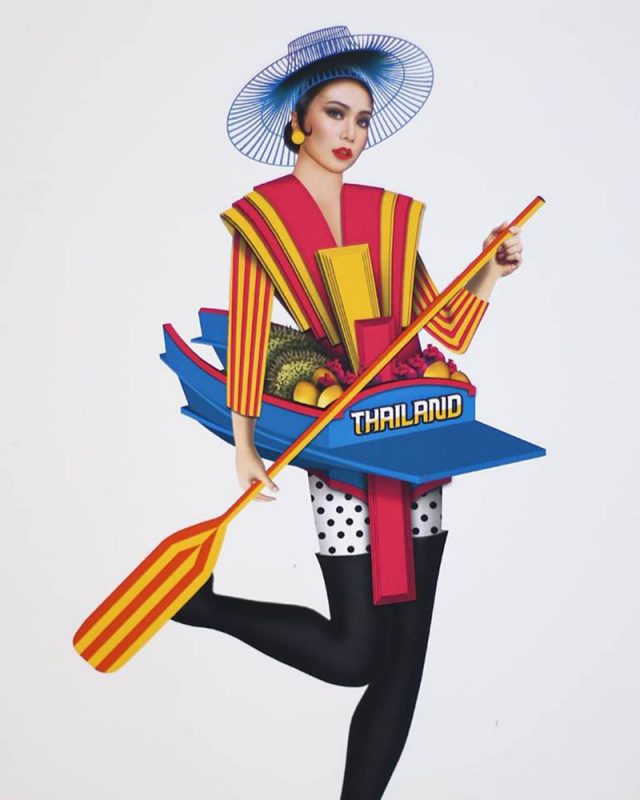 'Siam Carnival' by Nattapol Thongfoo, 26.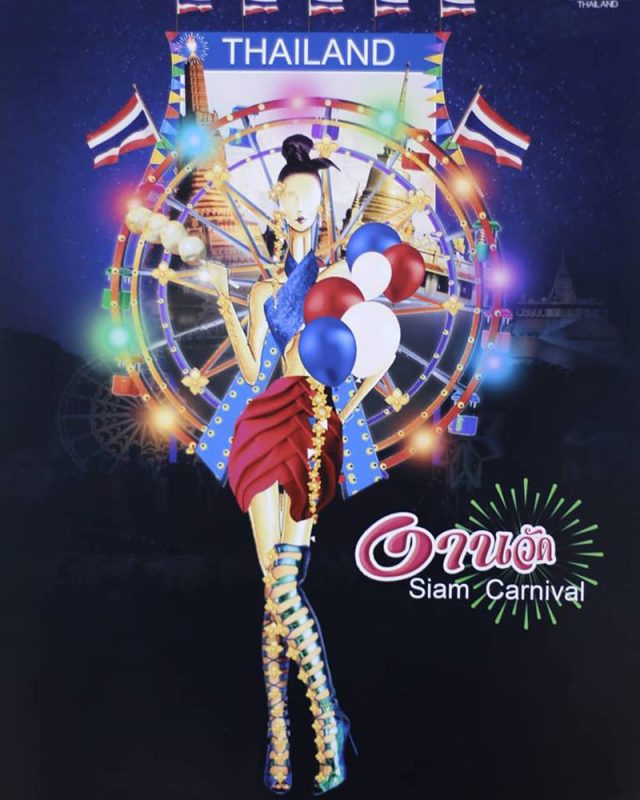 There were a couple Songkran-themed submissions: "Songkran 4.0" by Amphon Akemahachai, 24, and "Songkran Festival" by Kanthida Prathumnan, 23.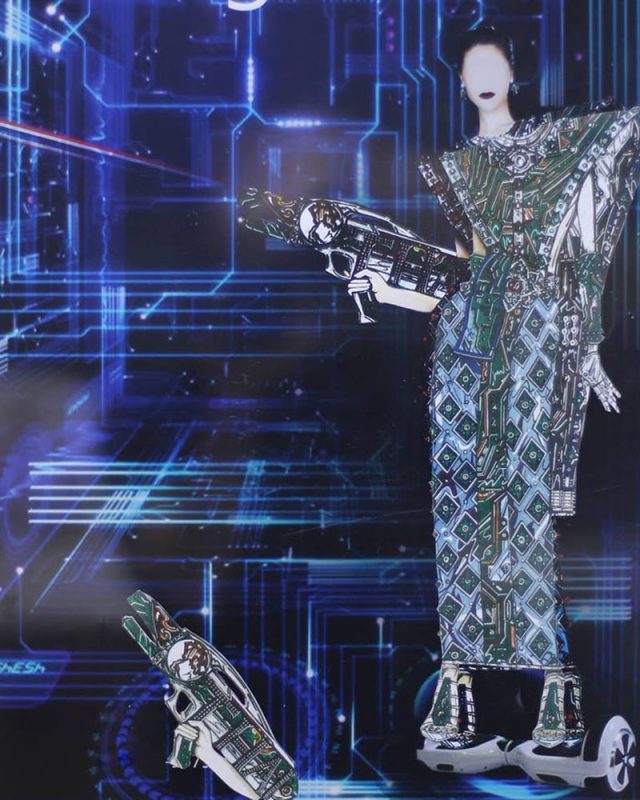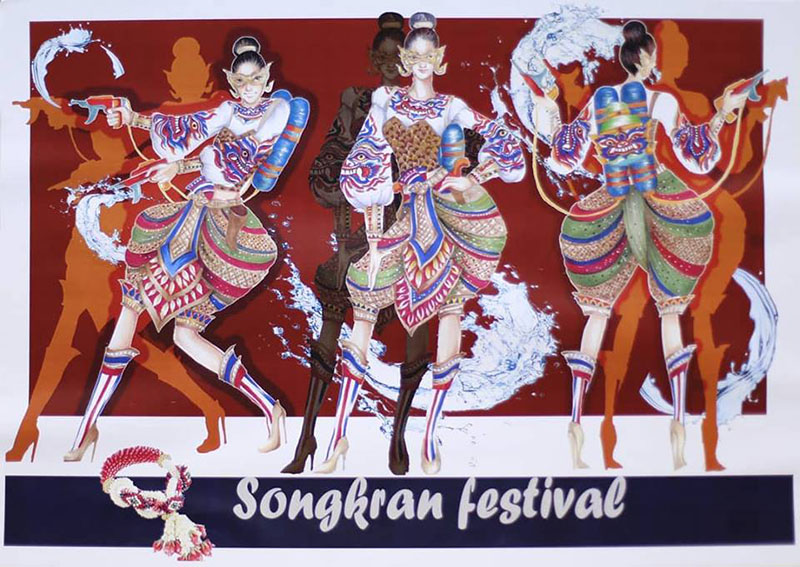 Suriya Sukkhai, 25, had two submissions: "Beauty Inside of Thailand" and "Giant at Siam."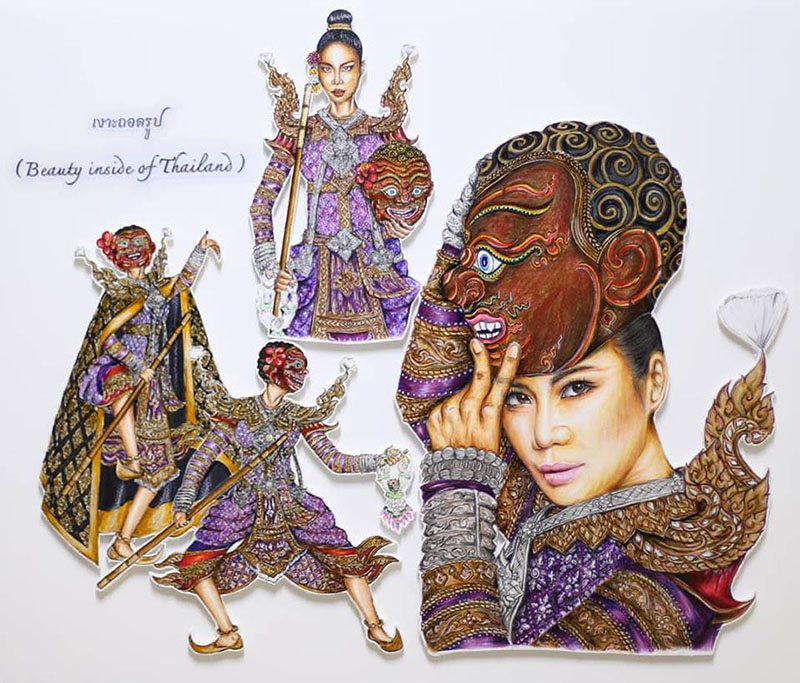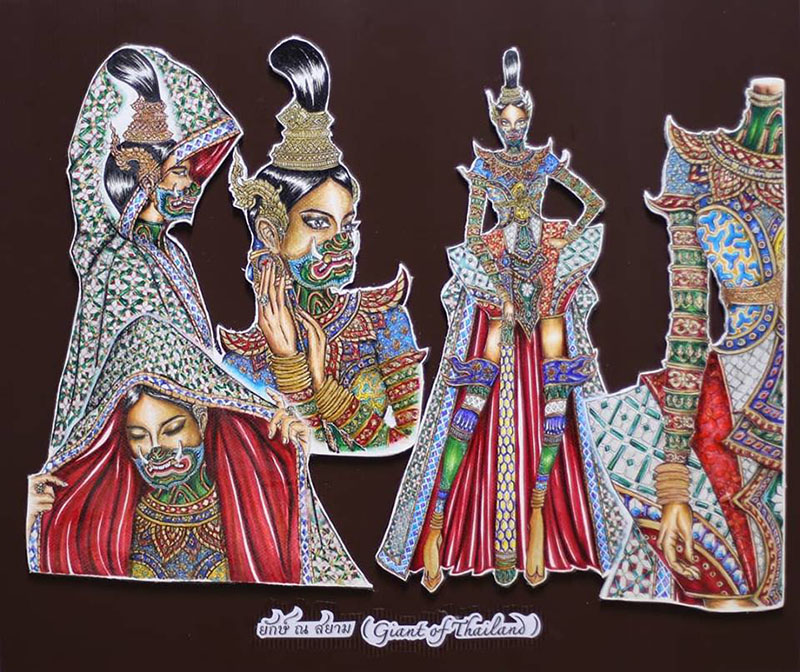 Related stories:
Thailand to Host 2018 Miss Universe Pageant
Netizens in Uproar Over Miss Universe Thailand
Miss Universe Thailand to Be Maiden-Chasing Ogre in Las Vegas