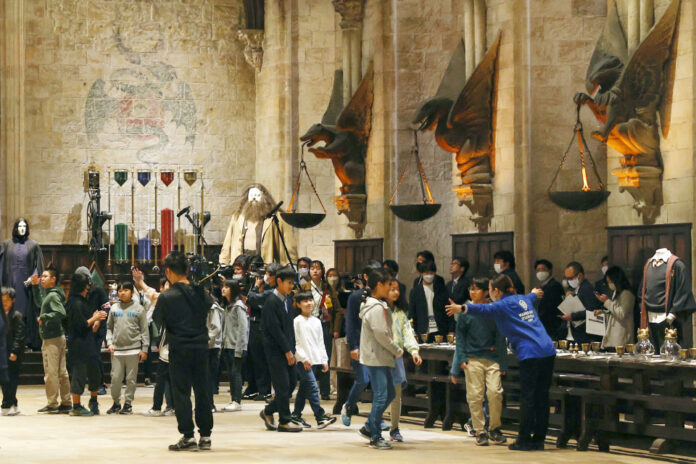 A Harry Potter theme park was unveiled in Tokyo at a media preview ahead of its scheduled opening on June 16, park operator Warner Bros. Studios Japan LLC. said Monday.
The Warner Bros. Studio Tour Tokyo – The Making of Harry Potter will be the company's second attraction themed on its popular films, based on the famous novels by British author J.K. Rowling, following the success of a similar theme park in London.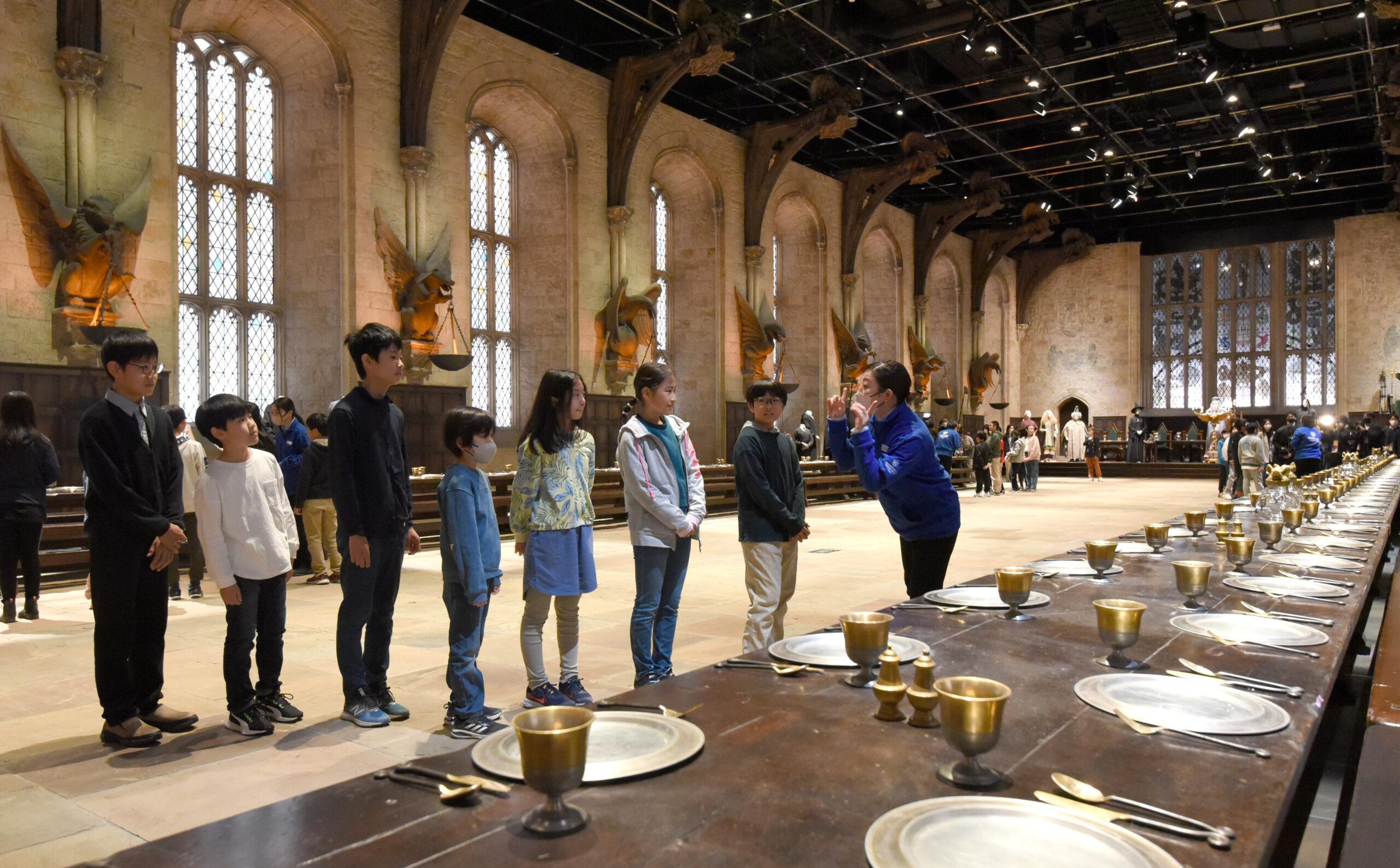 The media and about 30 local elementary school students were invited to see a replica of Hogwarts Castle's Great Hall, an iconic building that served as the stage for many of the adventures embarked upon by Harry and his friends.
The students got to see various features of the hall, such as animal-shaped candle holders, its flagstone floor and life-sized statues of the characters.
"I was impressed that everything was replicated in minute detail. I can't wait for the opening," said Setsuna Goto, an 11-year-old elementary school student.
The park, located in Tokyo's Nerima Ward, is being built on what was the 30,000-square meter site of Toshimaen park, formerly one of the largest amusement parks in the capital, which was closed in August 2020 after nearly 100 years.