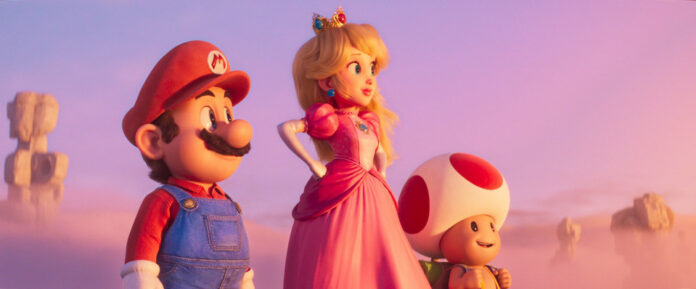 NEW YORK (AP) — It's still Mario Time at the box office.
"The Super Mario Bros. Movie" led ticket sales for the fourth straight weekend in U.S. and Canadian theaters with $40 million as the global haul for the Universal Pictures release surpassed $1 billion, according to studio estimates Sunday.
The Nintendo videogame adaptation dominated the month of April in theaters, smashing records along the way. Over the weekend, it faced little new competition, though that will change next week when Marvel's "Guardians of the Galaxy Vol. 3" kicks off the summer movie calendar and is expected to move Mario to the side. Studios spent the last week at CinemaCon in Las Vegas promoting coming blockbusters and promising big returns at the summer box office.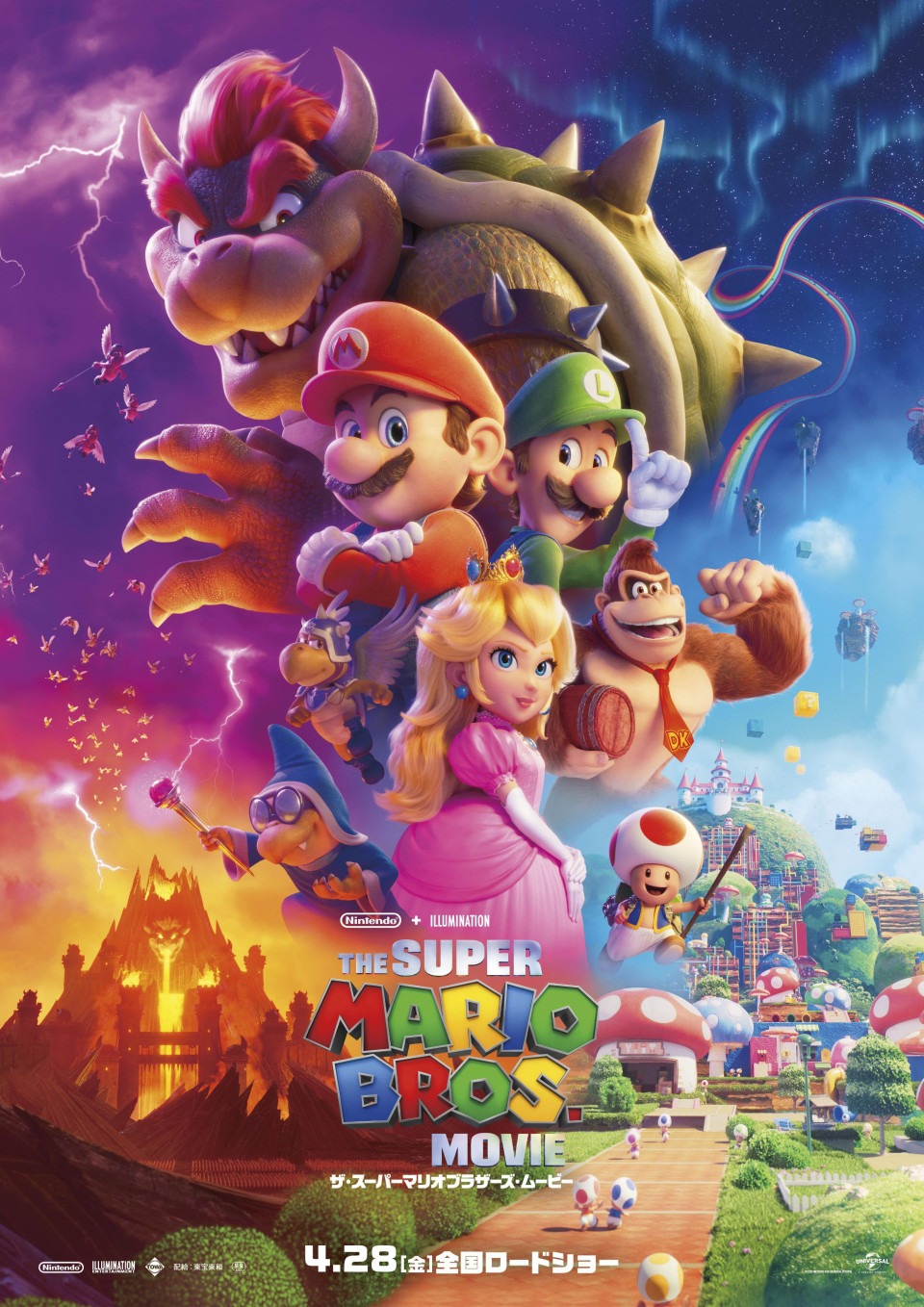 "The Super Mario Bros. Movie" was estimated to easily cross $1 billion in worldwide box office Sunday, making it the 10th animated film to reach that milestone and the first since 2019. With a domestic total thus far of $490 million, international sales are even stronger. The Illumination-animated release took in $68.3 million overseas over the weekend, pushing its international haul to $532.5 million.
According to Kyodo News, in a film the video game's creator says has given the iconic character a more human personality.
"The Mario who was puppet-like in the games has become humanized, and with his varied expressions and flashy movements, he's become a 'person' now," said Shigeru Miyamoto, representative director and fellow at Nintendo Co., in a recent interview with Kyodo News.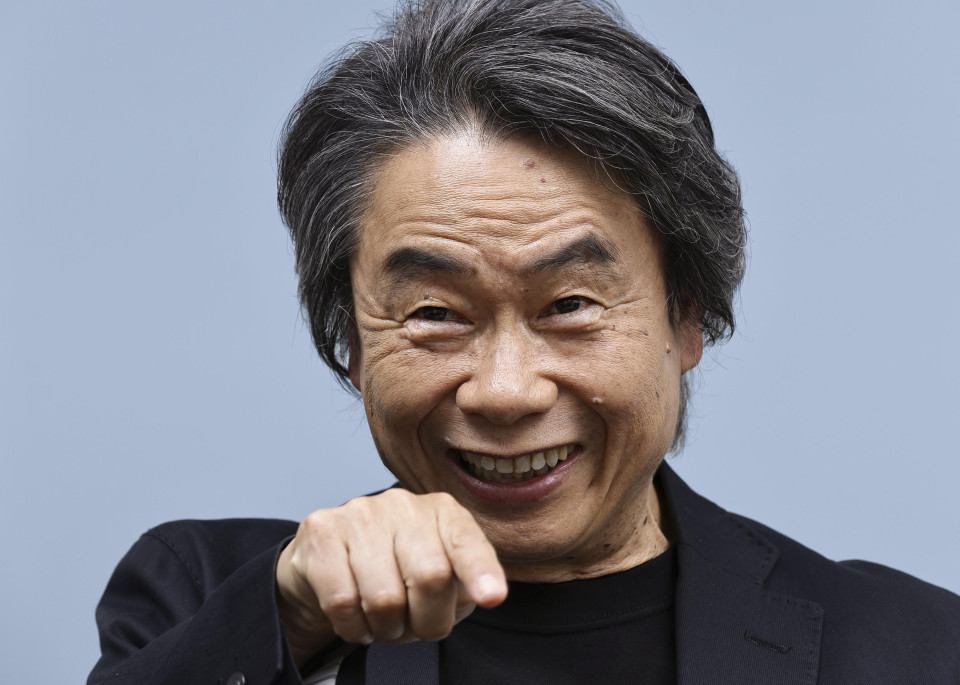 The animated film starring Mario, who made his video game debut in 1981 and appears in numerous titles, including the "Super Mario Bros." series, has already been a huge financial success.
Devised in a collaboration between Nintendo and California-based animation studio Illumination, known for its "Minions" film series, the Super Mario movie has seen the 70-year-old Miyamoto get hands-on as one of its producers.
"It's got a storyline that's easy to follow, like video games usually do," the game designer at the Kyoto-based computer gaming giant said. "We've made something that parents and kids alike can see at the theater without getting bored."
It was also a moment for Miyamoto to reflect on how his character has developed.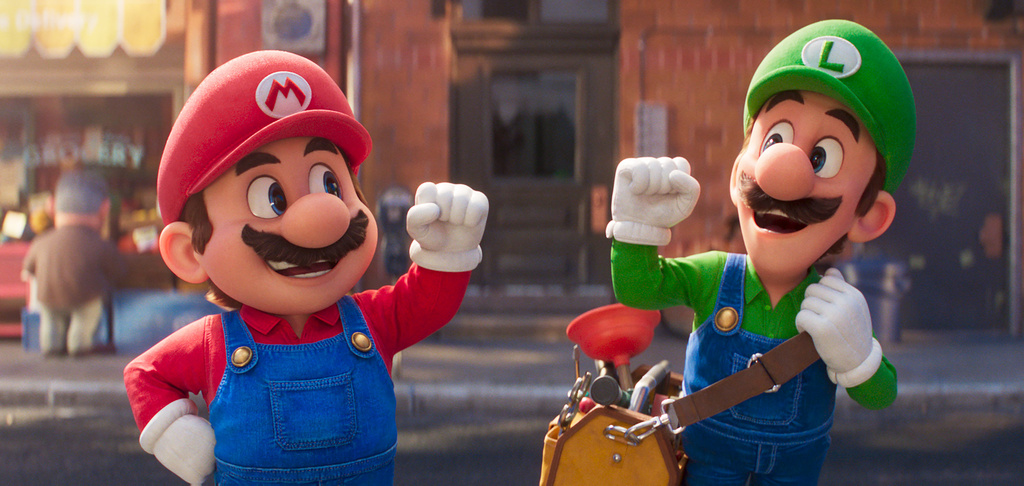 "At first, I drew him as an eight-bit character. Then, with "Super Mario 64," he became 3D and puppet-like. Now with this animation, he's become much more like a real person and this great character," he said.
The film also features scenes from action games that Miyamoto has worked on, including the "Mario Kart" racing series.
"Mario is basically an action movie, so we've made something for the screen that allows people to enjoy it with the kind of movements you'd see in a video game," Miyamoto said. "We did a lot of camera work that has never been used in animation before."
There have also been deviations from the original material. Princess Peach, a mainstay who has typically been relegated to a supporting player in need of Mario's rescue, has been reinvented as a spear-wielding fighter.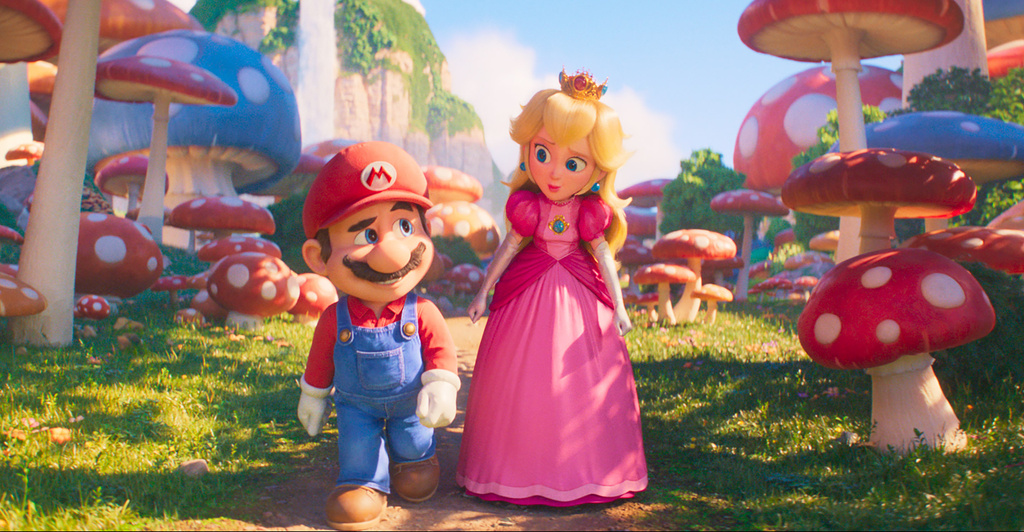 "For the last 20 years or so, American movies have involved women in the action," Miyamoto said. "I wanted to make Princess Peach a stronger woman," he said, adding that he discussed with Illumination CEO Chris Meledandri about having a version of the character that fights.
The creator, also known to be behind the popular "The Legend of Zelda" series, hinted at the plumber's future film forays, saying, "We've been making Mario video games for 40 years, so there's still a lot of assets."
"Just by constructing something from what we've amassed so far, we can make something new," Miyamoto said.
One of the weekend's biggest successes was a familiar box-office force. The Walt Disney Co.'s rerelease of "Star Wars: Return of the Jedi" grossed $4.7 million in just 475 theaters. Disney put "Jedi" (the 1997 special edition version) back into theaters to commemorate the 1983 film's 40th anniversary.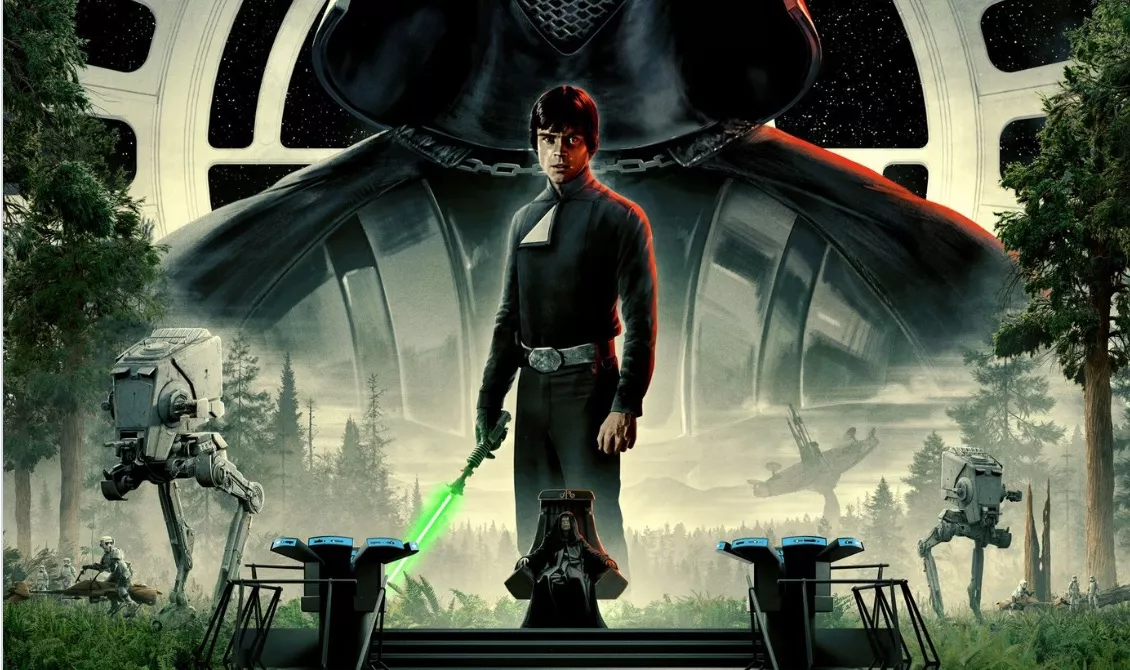 Estimated ticket sales for Friday through Sunday at U.S. and Canadian theaters, according to Comscore.
1. "The Super Mario Bros. Movie," $40 million.
2. "Evil Dead Rise," $12.2 million.
3. "Are You There, God? It's Me, Margaret," $6.8 million.
4. "John Wick: Chapter 4," $5 million.
5. "Star Wars: Return of the Jedi," $4.7 million.
6. "Dungeons and Dragons: Honor Among Thieves," $4.1 million.
7. "Air," $4 million.
8. "Ponniyin Selvan: Part Two," $3.6 million.
9. "The Covenant," $3.6 million.
10. "Sisu," $3.3 million.