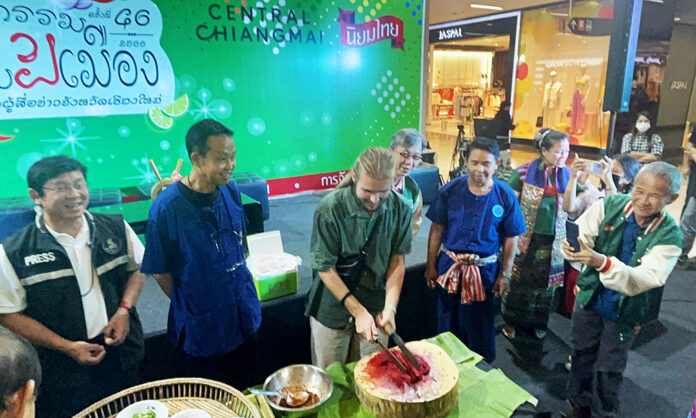 During the press conference "The 46th Lab Mueng Festival in 2023" at the Central Festival Chaing Mai Department Shop in Mueng District, Chiang Mai, two foreigners, one from the Netherlands and another from Guatemala, joined to taste the famous menu.
The Dutch tourist then surprised the crowd by preparing lab-moo, or spicy minced pork salad, before the two joined other members of the press to enjoy the meal of sticky rice in the form of "Gui Lab." They told the reporters that they like Thai food because it is spicy and delicious.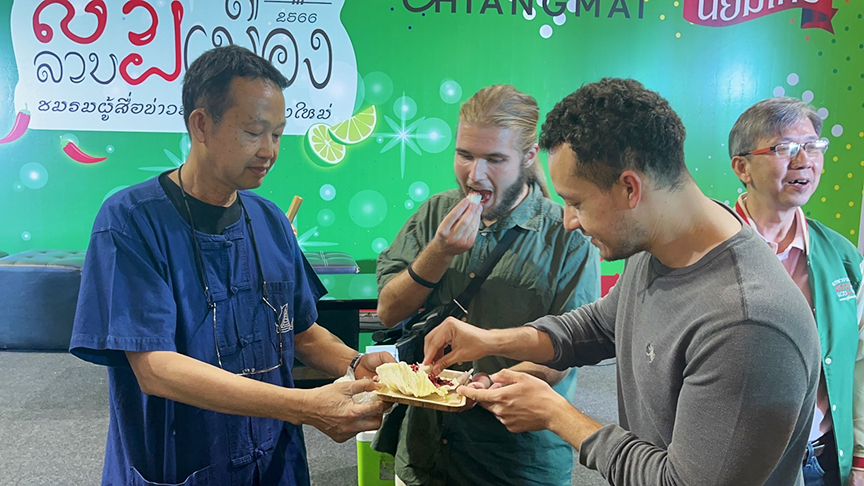 'Gui lab' is a special technique of eating lab with sticky rice of the local people in the northern part of Thailand. The technique is to make the rice as roomy as possible so that one person can put as much lab as possible in the mouth.
Jaran Chaiwong, the festival's president, said the festival will be held on April 6 to showcase local dishes and promote tourism before the Songkran festival begins. In Chiang Mai, it is traditional to eat lab as it is considered lucky and 'lab' has the same sound as 'lucky' in the Thai language.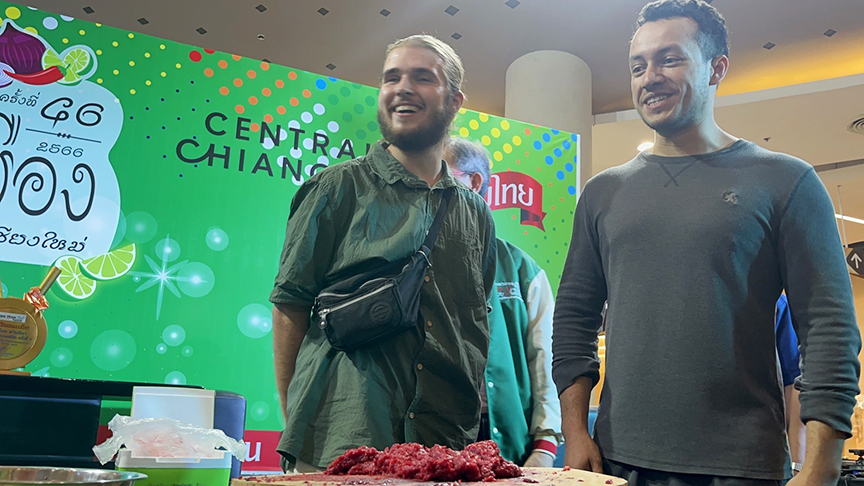 There are 4 types of competitions at the festival: cooking lab [focus on taste], cooking lab [focus on entertainment], vegetable decoration and eating lab. The winner will receive THB 1,000 along with a golden chopping board, while the 3 honorary prizes will each receive THB 500.
If the festival is successful, it should be held annually on April 6.