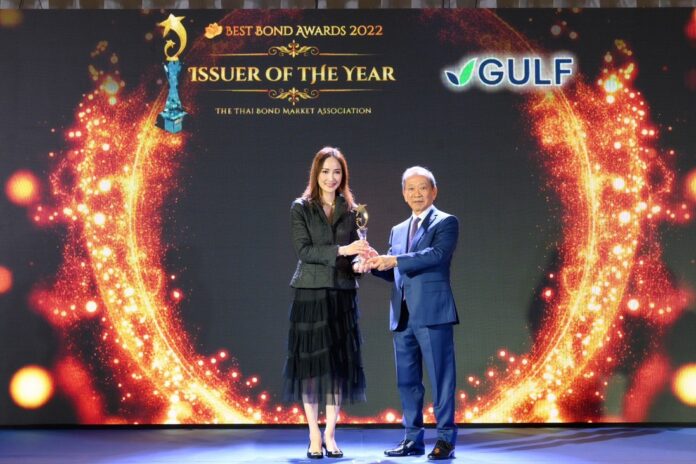 Gulf Energy Development Plc (GULF) was awarded 'Issuer of the Year' at the ThaiBMA Best Bond Awards 2022, hosted by the Thai Bond Market Association. The award recognizes a bond issuer who has made outstanding contributions to the development of the corporate bond market by consistently issuing debentures that have been widely accepted among investors for an extended period of time, and in accordance with good governance principles.
Ms. Yupapin Wangviwat, Chief Financial Officer, GULF, stated, "I would like to thank the Thai Bond Market Association for awarding Issuer of the Year to the company. GULF has issued debentures many times, totaling over THB 100 billion, with the first public offering of debentures to retail investors occurring in 2022. Some of the debentures were also offered as digital bonds through the application 'Pao Tang' of Krungthai Bank. Thanks to the banks and financial institutions acting as joint lead arrangers who contributed to the success of the company's debentures issuance, and most importantly, thanks to the investors who have had strong confidence in GULF over the past 4 years since the company started issuing debentures, and we hope to continue to receive their support for future debenture issuances."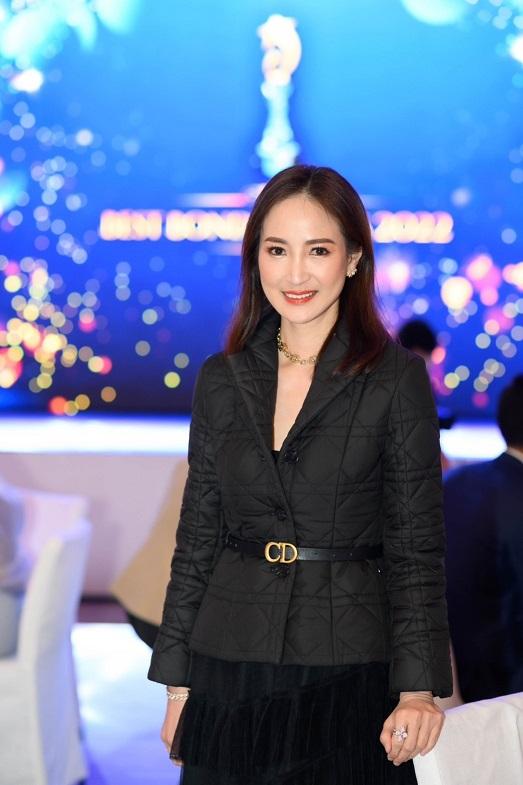 The ThaiBMA Best Bond Awards 2022 was organized by the Thai Bond Market Association with the purpose of recognizing organizations and individuals with exceptional performance in bond transactions and encouraging organizations to develop the bond market together for sustainable growth. The awards are determined by a panel of judges, statistics, the company's operational results, and the votes of bond market participants.