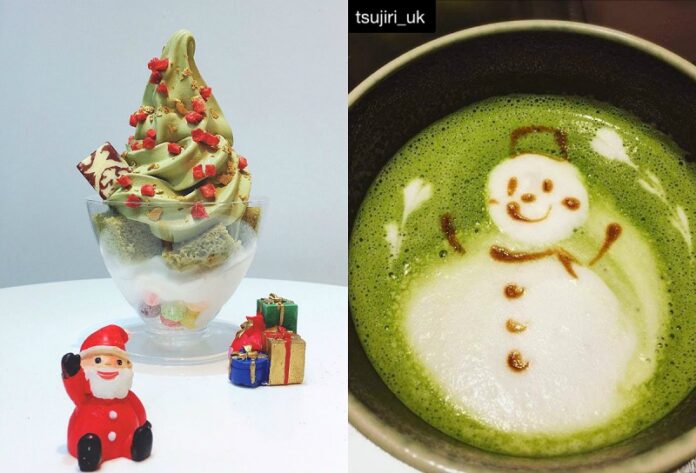 BANGKOK — Fancy a Christmas Eve treat?
Get some fresh-brewed matcha when a 156-year-old Japanese green tea brand opens its first branch in the country Saturday in the heart of the capital.
Kyoto-based Tsujiri has finally made its way to Thailand, where people are obsessed with green tea. The Japanese matcha house will serve tea-based desserts Saturday on the occasion of its soft opening at the seventh floor of the EmQuartier shopping mall.
The branch will offer a variety of hot and cold green tea including soft serve, sundaes, chiffon cakes, matcha cappuccino and milk floats.
Tsujiri, famous for its strong, old-school green tea, was established as in the 1860s in Kyoto by Reimon Tsuji before it expanded as a cafe to cities around the world.