Update: Rabbit Hill closed down in May 2019 and has been replaced with Soho Bar X Taiyo Sushi as of August 2019.
When some pass the divine figures flanking a red latticed window in Rabbit Hill's inset entry, they mistake the bar for a spirit house and wai.
But inside, Chinese myths, retro ballads and novel spins on family fare come together at this recently opened Chinatown establishment, where a small but full menu satisfies even third-generation Sino-Thais weary of being force-fed at family dinners.
Housed in a classic shophouse, the interior is painted a daring red, contrasted by green banker's lamps and the restaurant's neon logo. Covering one wall is a mural of the owner's wife hoisting a frothy beverage in a qipao. Climb up the steep wooden staircase – a cool version of those found in many family shophouses – to a more private space overhead.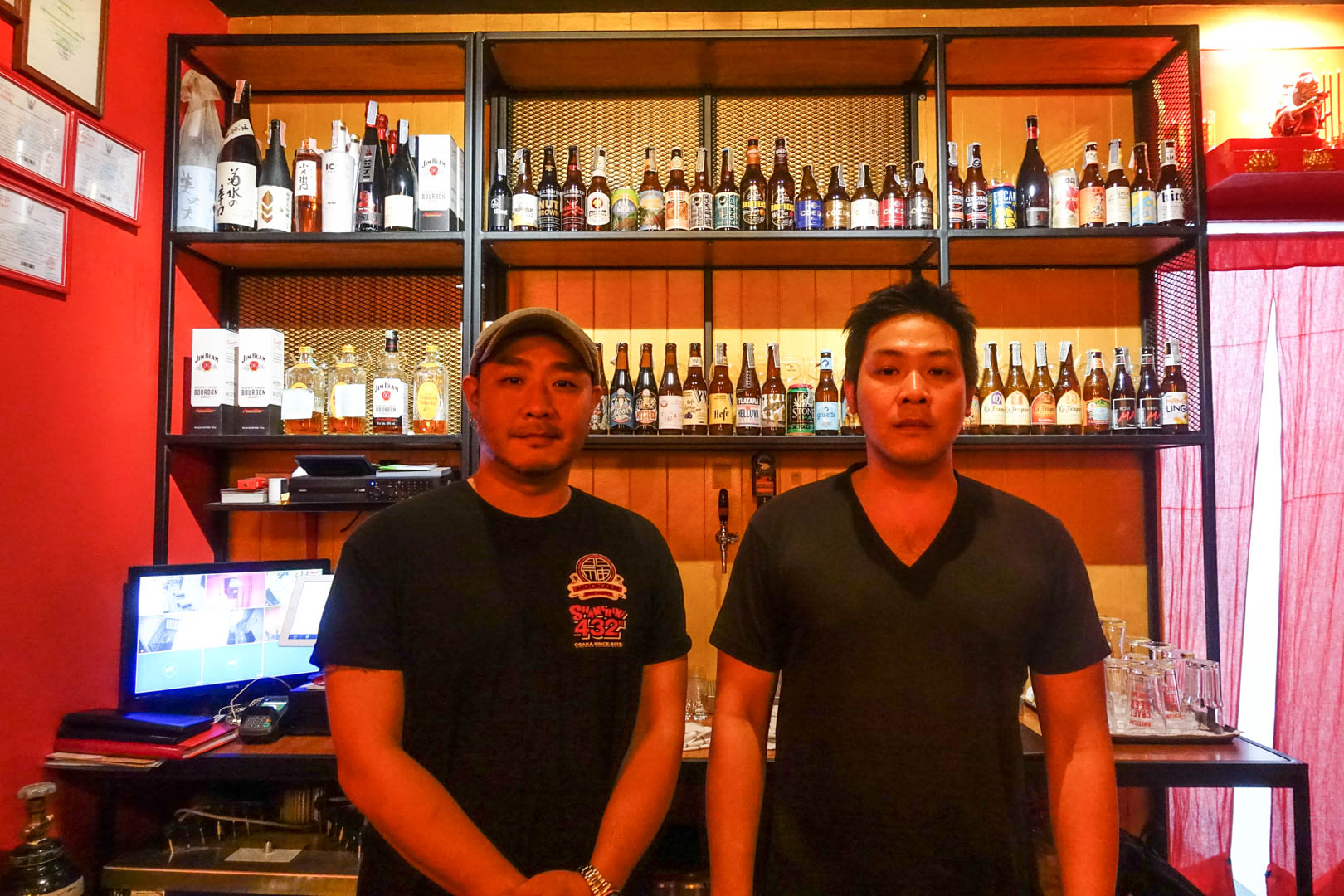 Behind the bar stands owner Akarawat "Pow" Hengviriyapanich, the venue's own Guardian of Booze and Stories. Akarawat, a native son who studied Chinese literature in Hawaii, calls himself and his bar "storytellers."
And tell them, he can. It only takes noticing a column painted to resemble one stolen by the Monkey King for him to start.
"Do you know the story of Ngokong and the gourd?" Pow, 38, said, using the Chinese character's Thai name. "Once, he lost a battle to the Golden Horned King and the Silver Horned King, who trapped him in a magical gourd."
From the tap he pours a Hong Kong beer named "Monkey King" into a gourd-shaped glass, made by Hong Kong brewer Moonzen Brewery – Rabbit Hill is their only Thai distributor.
The glasses trap the foam and cold, just like Ngokong (who later escaped by transforming into a mosquito, Pow explains). Plus, they're fun to swig from.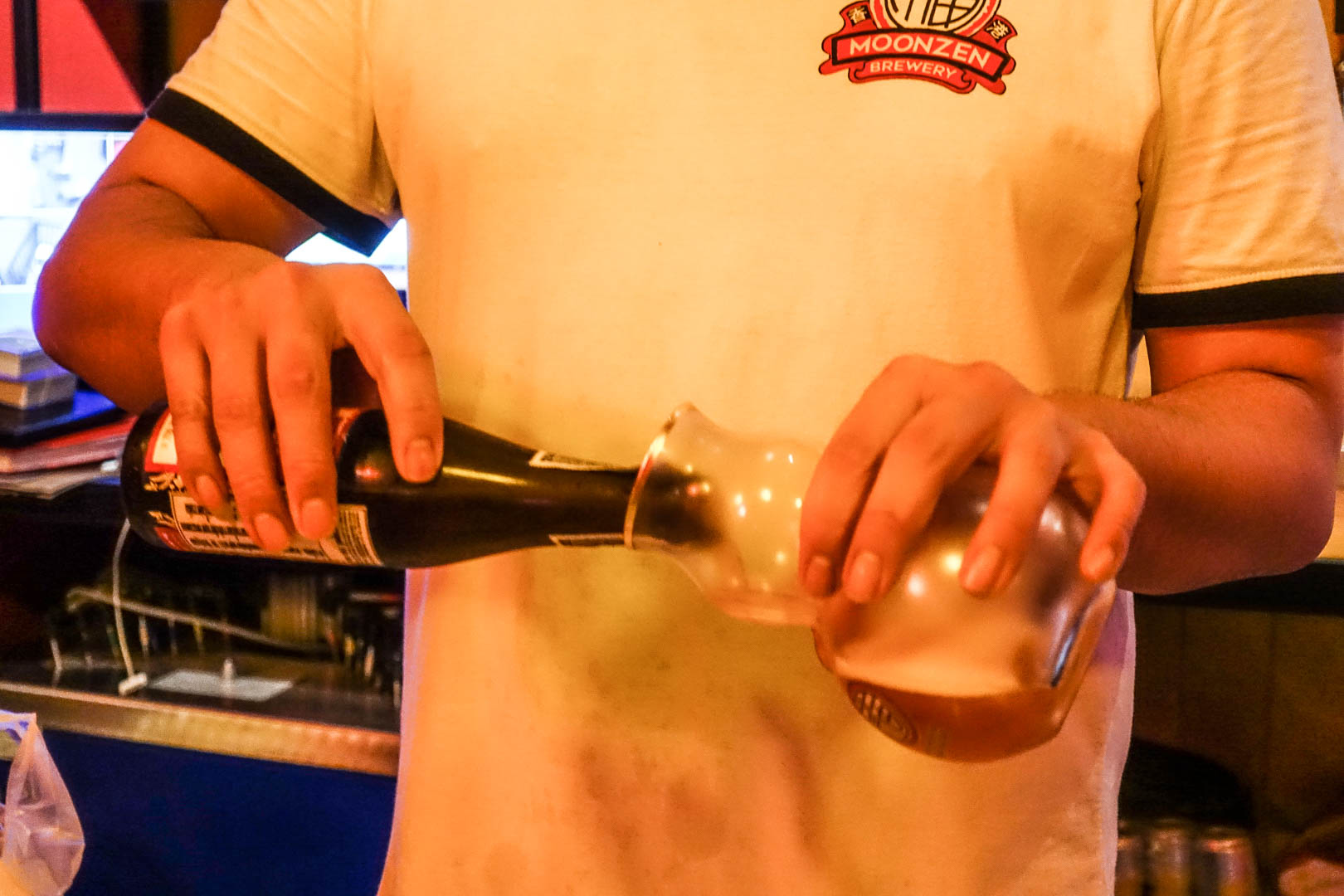 Pow brought Moonzen into Thailand after falling in love with it in Hong Kong. Each beer's flavor comes from different myths. The Monkey King beer, for example, is peach-flavored for the time he went to heaven and ate all of its immortality-giving peaches.
The name of the bar is another story in itself. A Burmese monk and feng shui confidante to Pow's family told him to pick one of three fast-moving zodiac animals so his new shop could be just as adaptable: a dragon, a monkey or a rabbit. Pow chose the fecund rabbit, since "that goes well with a bar." The rabbit then had to be paired with a stable landform good for "leaning one's back on" for financial support: either a mountain or a hill.
Opening what Pow describes as a "loosely themed" 1940s Shanghai speakeasy right in Chinatown was a no-brainer.
"It didn't make sense to do it in Sukhumvit. I found this rotting sugar warehouse owned by local emergency officials and rented it out," he said, gesturing around. "I want it to feel like a version of Yaowarat when my agong [grandfather] was still alive."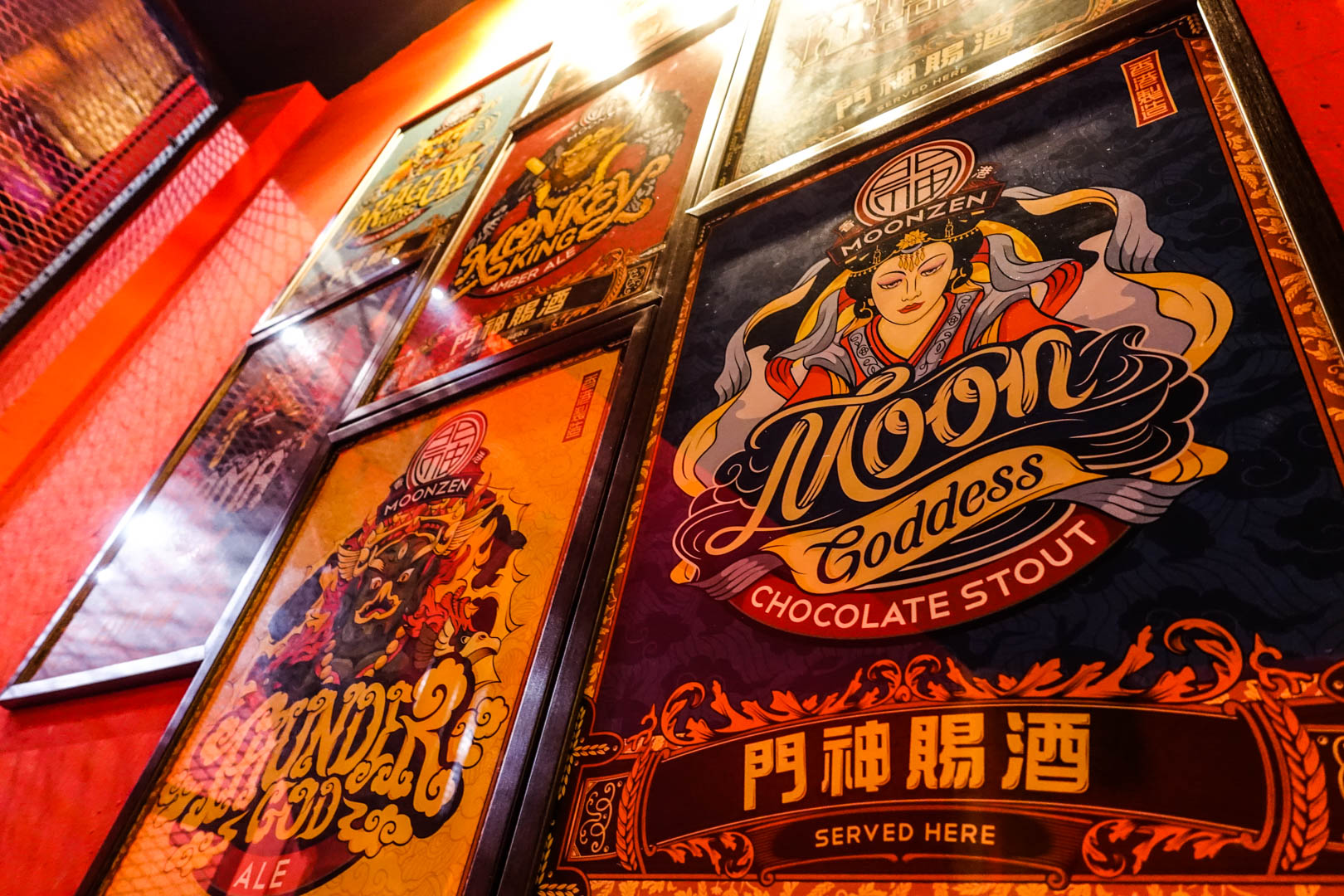 Then there's the food. Somehow Rabbit Hill has managed to take toh jeen food – the kind found on your cousin's Chinese wedding table – and make it cool.
After simmering nine hours, the fish maw soup (300 baht), puts all others you've slopped up in Yaowarat to shame. Its light-handed broth is unburdened by the excess white pepper and toppings that weigh down street-side kra poh plaa vats. It's not surprising the fish maw is good, since Pow's family used to own a fish maw factory. His brother, Pongkorn "Hao" Hengviriyapanich, is the chef.
Don't think of the deep-fried chicken wrapped in paper (180 baht) as a Chinese version of chicken wrapped in pandan leaves. Pow says this Qing Dynasty-era recipe originated from poor peasants in China's Guangxi region, who preserved chicken by wrapping it in paper and then frying the whole package.
Pow wraps his chicken in food-grade edible paper. Rip it open and find steaming, juicy soy sauce-marinated chicken read to dip in red vinegar sauce with mashed chilies and garlic.
Another must-try is cold jelly pork knuckle chopped into cubes (100 baht), a rare, ancient teochew dish. Don't be put off – its highly Instagrammable and fun when it wobbles.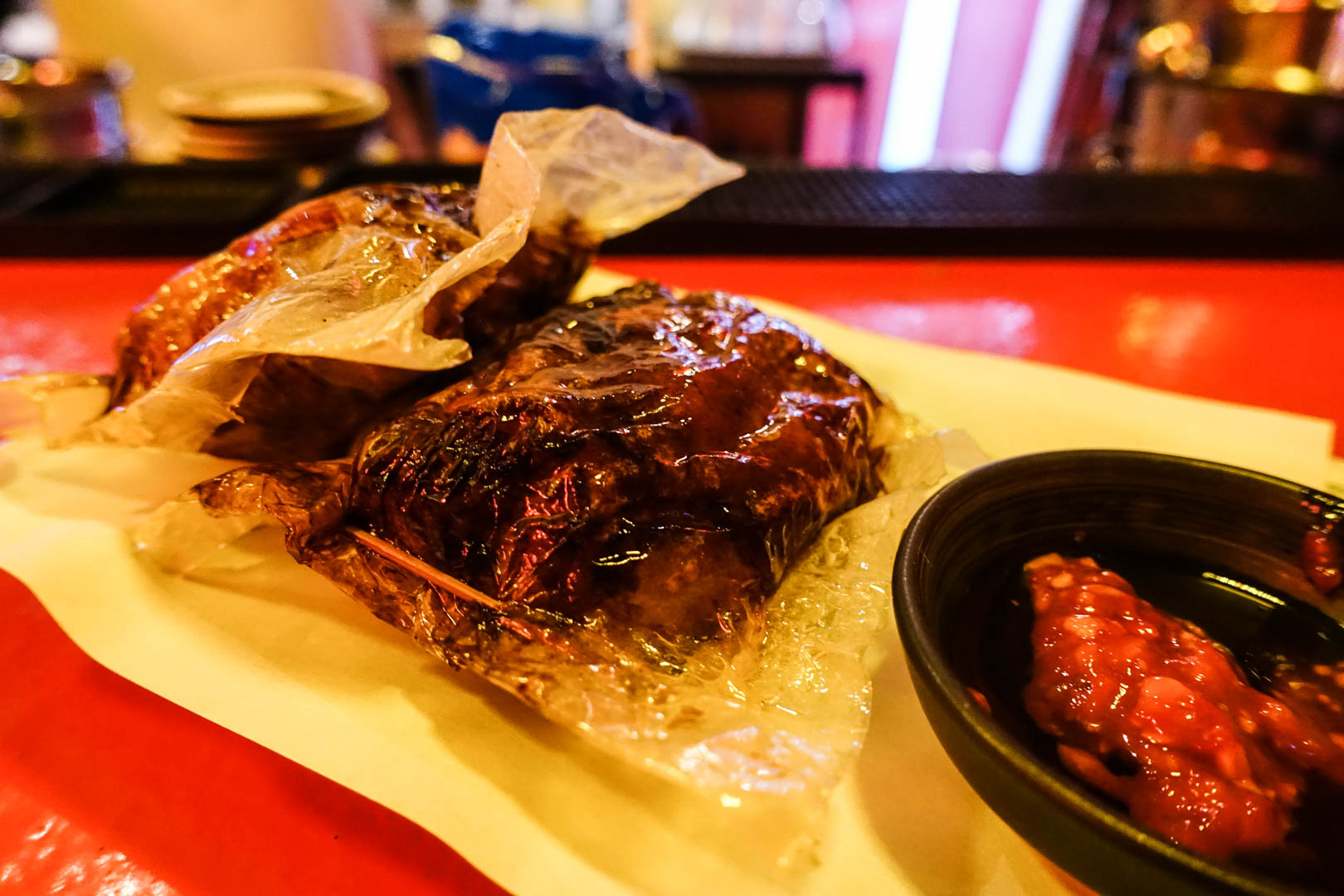 Vegetarians can eat deep-fried tofu (100 baht), seaweed salad (80 baht) and edamame (80 baht).
On a recent visit, Rabbit Hill's customers ranged from families and farangs to colorful katoeys and local Chinese aunties and uncles pounding beer after beer.
Pow says customers appreciate the place's Wong Kar Wai cinematic atmosphere: contrasting colors with moody shadows and a quiet drama at play beneath the floral qipao patterns.
"They say my place is very 'Wong,'" Pow said, laughing. "I didn't know what it was before, but that's what they've been saying."
Rabbit Hill is open 5pm to midnight, Tuesday through Sunday. Take a taxi to Wat Mangkorn Kamalawat in Yaowarat and walk from there, or walk about 15 minutes from MRT Hua Lamphong.