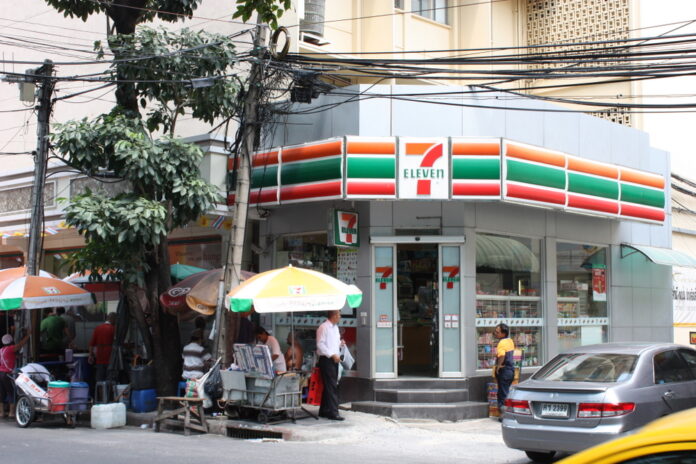 BANGKOK — For the first time, the shelves of the realm's top convenience stores will be stocked with cans of Thai craft beer.
Starting Thursday, Bannok Beer will be sold at 7-Eleven stores in Bangkok and a number of other provinces. It's billed as the convenience chain's first Thai craft beer for sale.
Beers will sell in two low-alcohol content varieties: a wheat beer called Kiss Me Deadly and IPA Honey Bomb. Each is 4 percent alcohol by volume and costs 99 baht.
Follow this map to find which 7-Eleven branches would be selling the beer. The admin of Bannok Beer's Facebook page encouraged customers to ask 7-Eleven staff about the beer to speed its arrival onto shelves.
Bannok Beer was founded by Panitan Tongsiri, a Sakon Nakhon native who also founded Thai craft beer brands Stone Head and Lamzing.
The new beer offering comes a few months after 7-Eleven stores aborted an October roll-out of beer taps following complaints by anti-alcohol campaigners.
Related stories:
7-Eleven Pulls Draft Beer After Protest