Oh, Phuket. Jacked-up prices, watered-down Thai food and sleazy nightlife. These are the things that come to mind. But if you're heading down south and want something different from the already established tourist traps, then here's a place to check out if you want that next level cocktail experience.
This week I want to introduce you to a mad scientist of sorts. Blending art and science into a cocktail glass is graphic designer and winner of the Cannes Lion winner Parist "Tom" Auttayatamavittaya and his girlfriend Chanida "Nan" Yantapanit. They opened Zimplex in 2011. They met working in Bangkok before Tom decided to head back to his hometown and try his luck freelancing in advertising and maybe make a name for himself as a DJ. Setting up shop in Phuket, the couple soon found out things would be much more difficult than in Bangkok.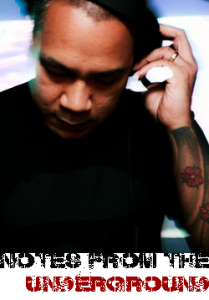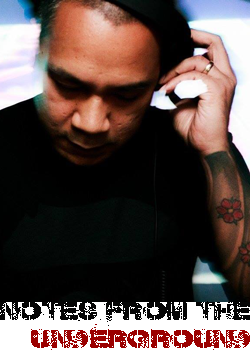 "Phuket clubs are mainly into house music; I'm more into different underground sounds," Tom said. "We couldn't open another venue focused strictly on DJs and underground music, so I started experimenting with creating cocktails."
Much experimenting later – Tom says 20,000 glasses worth – Zimplex is now the go-to place for locals in the know.
Located in Talat Yai the bar sits camouflaged in a row of shop houses. Finding it can be difficult but when you do, walking in feels like stepping into Blade Runner. The interior has a retro-future feel with wooden decor of a 19th century Apoteka albeit lit by neon. A wooden booth overlooks the bar with a luminous glowing cross. Like a pulpit for some New Age religion, the booth is where visiting DJs sermonize on special occasions.
Behind the bar Tom is in a lab coat, and like a mad scientist he mixes together liquids that bubble, foam and change colors while Nan takes on the role of a lab assistant. Once finished the elixir inside each glass is a world of Tom's creation. I could see a galaxy in mine!
I asked where he learned how to make his cocktails.
"We started by telling ourselves that we're not going to reference stuff from books or the internet. We're just gonna learn on our own," Tom explained. "I also wanted to challenge myself and use my talent to the fullest."
Both Tom and Nan's creativity has made them stand out and given their venue a cult-like status. Unlike some of Bangkok's world-renowned joints, Zimplex can be a pain in the ass to find, so don't go there without doing some google mapping first.
You'll most likely need to rent a car or motorbike as well or prepare to fork out some serious cash for a taxi. If you're in the area Saturday, I'll be in the booth.
Until then, Dub be good to you.
Z1mplex is open daily 9pm to 1am. It's located on the south side of Phangna Road about 200 meters west of Surin Road.