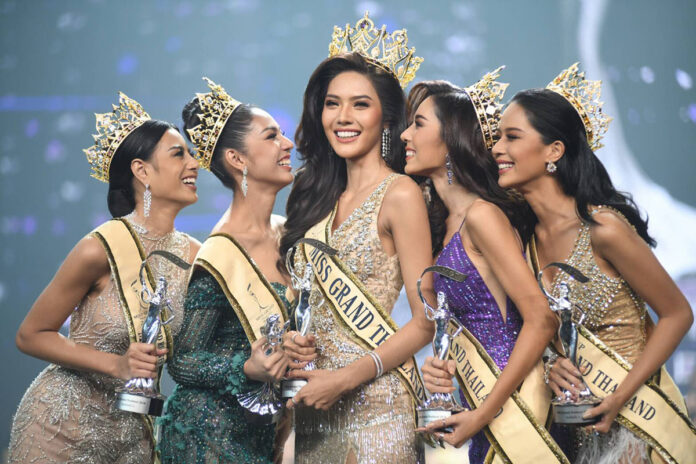 BANGKOK — The crown for a top national beauty pageant fell Saturday to Miss Grand Phuket, a 25-year-old of humble origins, to much celebration from her fanclub.
Nam-oi "Moss" Chanapan, originally from Chaiyaphum province in Isaan, was proclaimed winner of this year's Miss Grand Thailand contest during Saturday's crowning ceremony at BITEC convention center in Bangkok.
"I'll do my best from now on to bring pride and fame to Thailand," Moss said after winning. "I was confident I had as much potential as anyone else in the contest. I'm just a regular girl who got a great opportunity."
A favorite to win, Moss was always cheered on by avid fan club members.
"I felt so happy, I cried. I cheered her since the very beginning, when the crown fell to her," said Cham Pormkul, 29, a fan of Moss' who went to her national costume pageant. Moss had donned a bejeweled dress and held a sphere to represent the pearls of the Andaman sea.
Cham said that Moss' humble background made her win even more emotional for him. As Miss Grand, Moss won a sash, a house, a car and a diamond crown worth 1.2 million baht. She will go on to represent Thailand in October in the Miss Grand pageant in Myanmar.
Read: Behind the Babes, Thai Pageant Fanatics Froth and Scream
"Her parents do construction work. She was never embarrassed about it. They're living hand-to-mouth," Cham said Monday by phone. "While studying, she did smaller pageants to support herself. She never asked her parents for more than ฿2,000. She loves her family so much."
Cham also believes Moss has a chance to win the Miss Grand title.
"She's 181-centimeters tall, she's in good shape, she's got the Asia look and she can communicate in English," he said.
Moss, 25, graduated from the Faculty of Education at Chaiyaphum Rajabhat University with an English degree.
Second place went to Miss Nakhon Pathom, Jiratchaya Suk-inta, Ingchanok Prasart took third place as Miss Sakon Nakhon, fourth went to Miss Buriram, Nantaphak Kraihar, and fifth to Miss Sa Kaeo, Sasamethawee Theeraleekul.
Meanwhile, Miss Nakhon Si Thammarat won the best national costume for her tom yum goong dress.
"Thank you to all my fans for cheering for me. Moral support is the most important thing in each fight. And I will continue to fight for Miss Grand and Thai people," Moss said.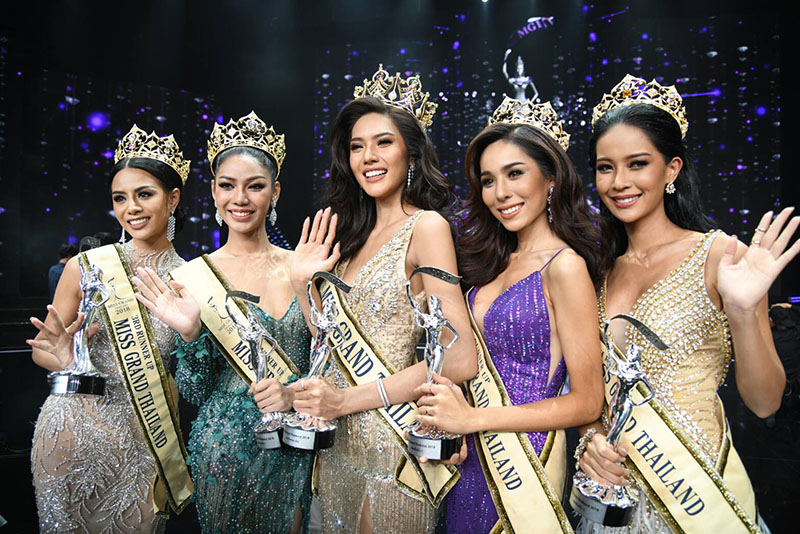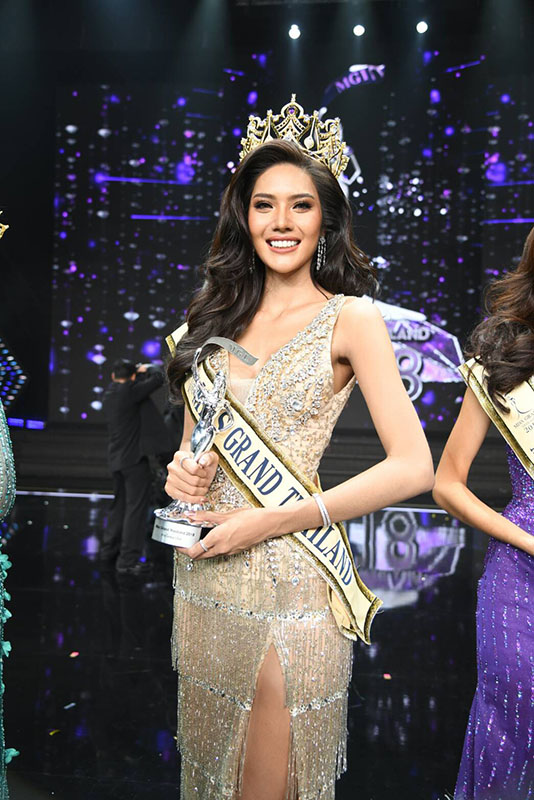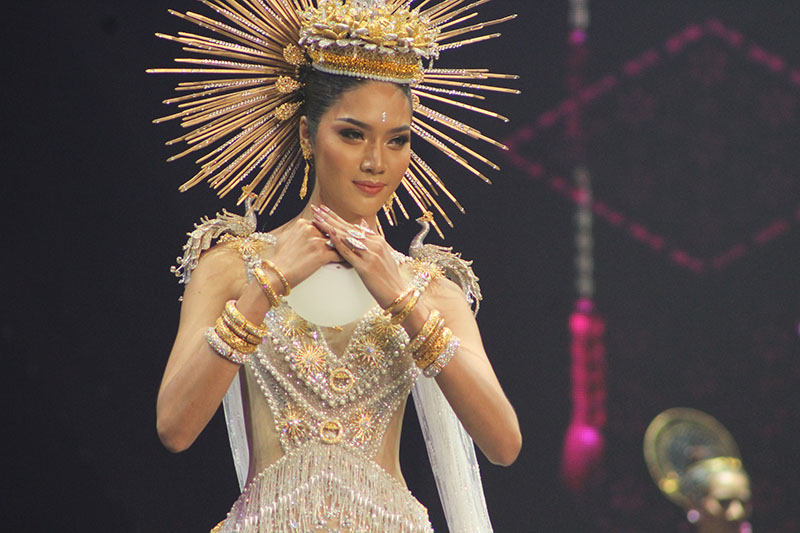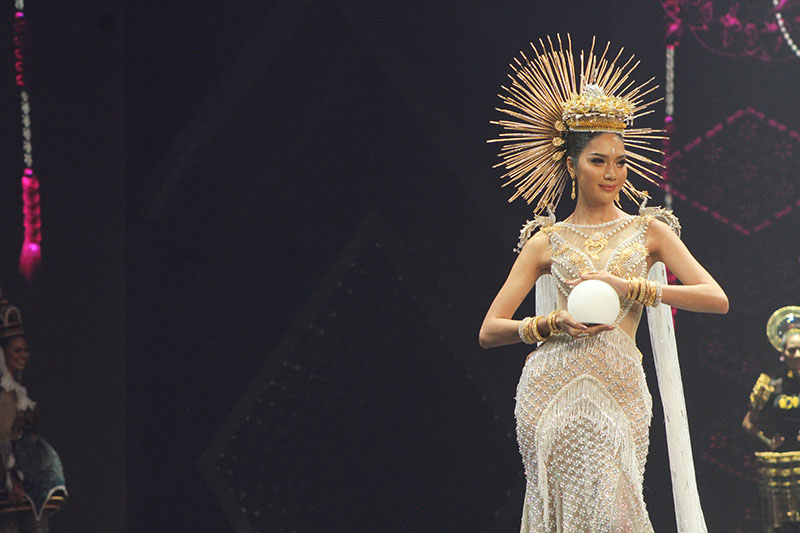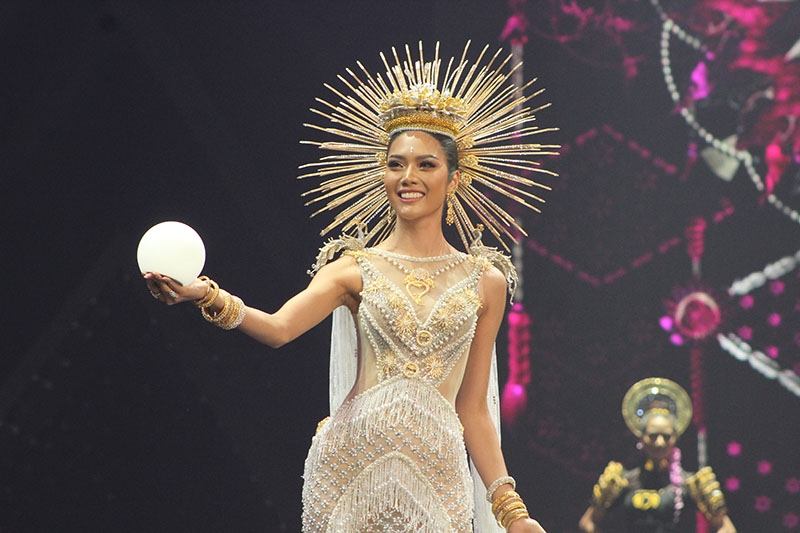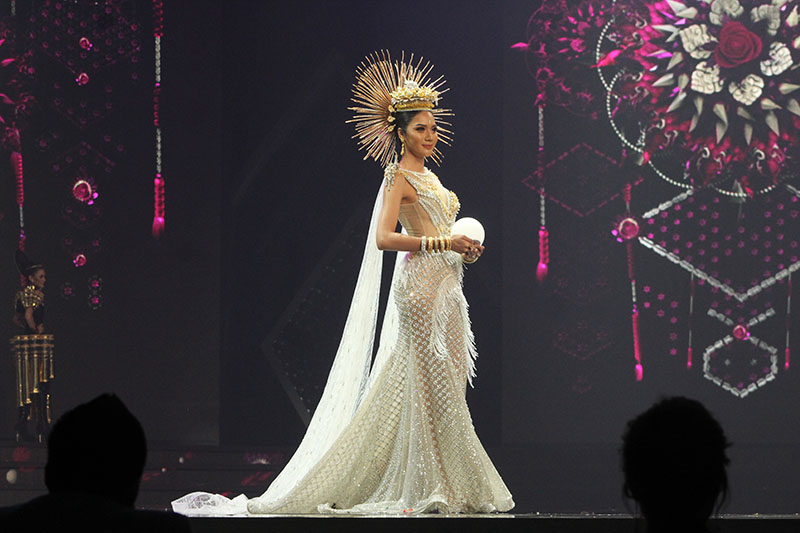 Related stories:
'Tom Yum' Attire Wins Best Costume at Miss Grand Thailand Pageant
Behind the Babes, Thai Pageant Fanatics Froth and Scream
Local Pride, Outrageous Costumes Ride High at Miss Grand National (Photos)