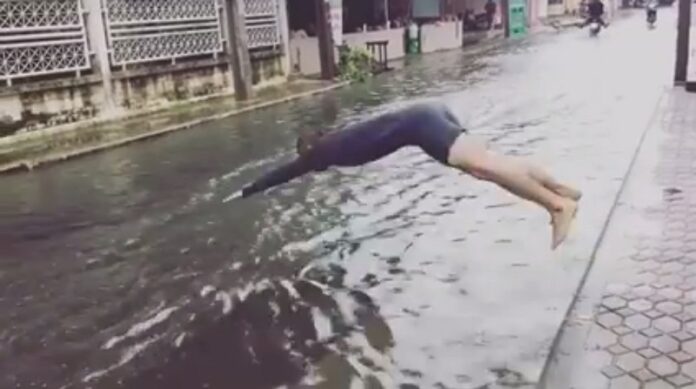 BANGKOK — We award a full 10 to the man who made those most of Bangkok's flooded streets Tuesday by just diving right in fully dressed in professional attire.
Don't have an Olympic-size pool to practice your aquatic chops? Then just follow the example of Facebook user Ui Ratchasit Ketkeaw, who posted a video of himself this afternoon diving fluidly into a flooded street. It's already been shared over 8,000 times and viewed over 300,000 times.
"This year's gold medal is mine," he wrote in the caption of the 22-second clip.
We have nothing but praise for his expert flutter kicks, perfectly executed flip-turn and celebratory fist pump accompanying his feat.