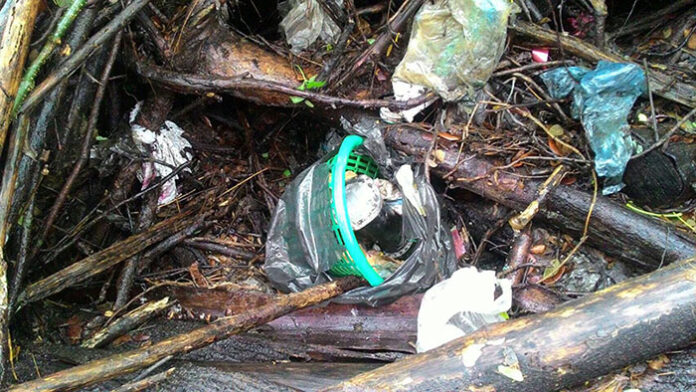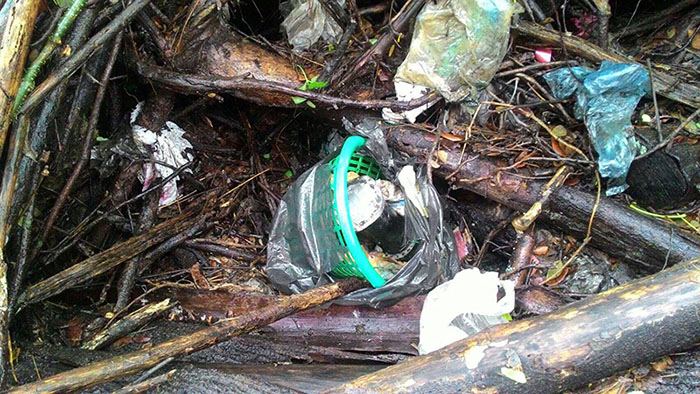 BANGKOK — Police are looking for two men who stopped for five minutes at an empty lot near a Bangkok subway station a few minutes before a possible pipe bomb was found there.
National police chief Chaktip Chaijinda said Tuesday evening that police cannot confirm yet whether the object found near a subway station on Ratchadaphisek Road was indeed a pipe bomb. He confirmed that explosives ordnance officers have been inspecting the object.
He said a city street cleaner had spotted two men on a motorcycle who stopped at the scene prior to the object's discovery.
Bomb squad members were called to the scene at about 3:30pm after the object was found Tuesday afternoon in the overgrown lot near MRT Thailand Cultural Centre.
Images of the suspected bomb showed a thick black pipe measuring eight inches in length and four inches in diameter. It was found along with nails in a green basket wrapped in plastic. The nails appeared to be covered in rust.
Read: Police Chief Says He Knows Who Bombed Hospital – But He's Not Telling
A suspicious object was also found earlier Tuesday on Rama II Road under a U-turn bridge across from Central Rama II. Police said it turned out to be an empty box.
A week ago, on May 22, a pipe bomb exploded inside a hospital waiting room near the Victory Monument, injuring 21 people.
Police have said they believe the blast was related to two pipe bombs which exploded along Ratchadamnoen Avenue in the old quarter since April.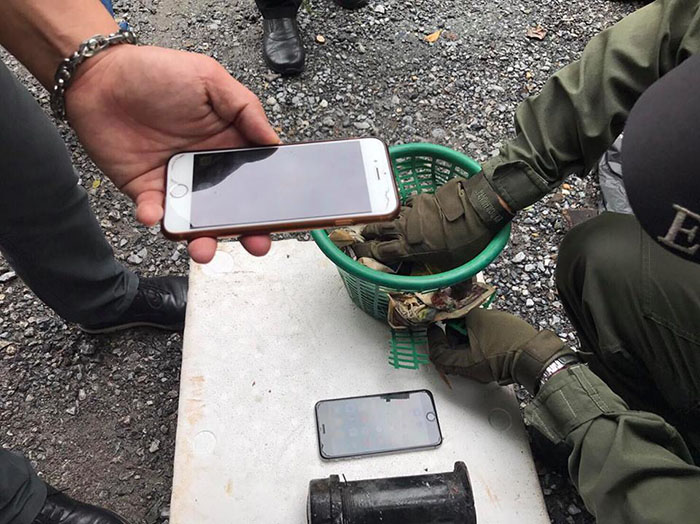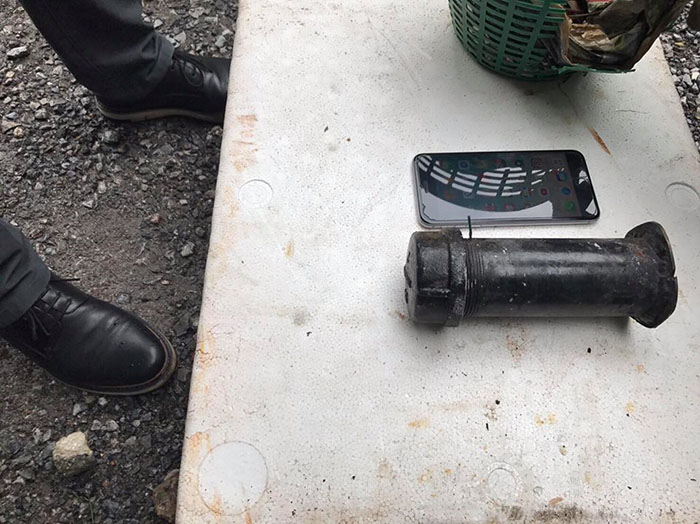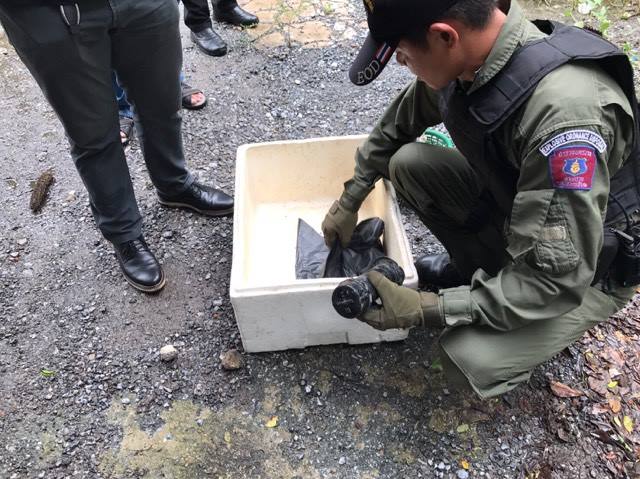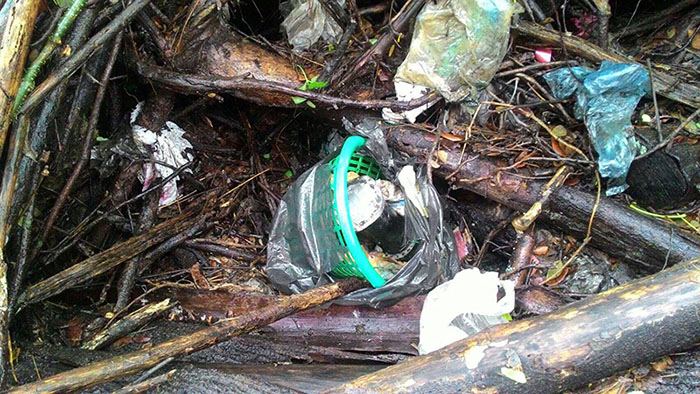 This is a developing story and will be updated without notice.