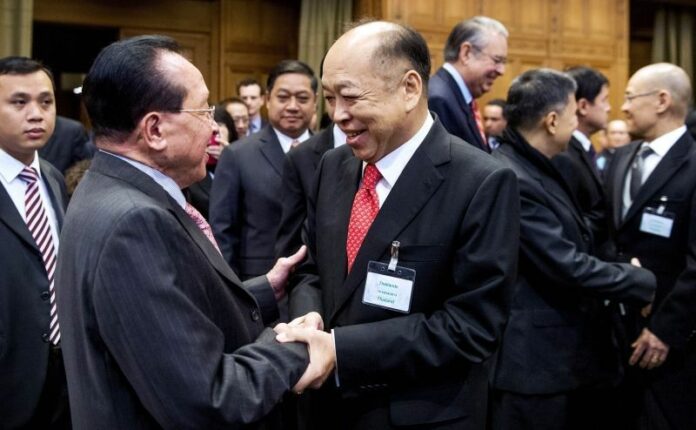 (16 April) The final oral statement to the International Court of Justice in the Thailand-Cambodia legal fight over the surround area of Preah Vihear temple has started with the Cambodia side on April 15 2013 while Thai is expected to do on April 17.
The oral hearing set to take place during 15-19 April. The verdict is expected to be handed down 6 months from now.
Mr. Surapong Tovichakchaikul, the Minister of Foreign Affairs, said he is not worried after listening the Cambodia side for the hearing. He added Thai team has prepared rebuttals to every possible argument the Cambodian representatives were expected to make.
The minister also said PM Yingluck Shinawatra phoned him to commend him for greeting and showing friendship to Cambodia Foreign Minister Hor Namhong in the court.
Thailand does not dispute Cambodia′s ownership of the temple, a UNESCO World Heritage site that has seen deadly clashes along their joint border. But both sides claim an adjacent 4.6-square-kilometre (1.8-square-mile) patch of land.